Today I'm proud to announce BoLS Prime, a new Membership section designed for our most dedicated, core readers. Do you visit BoLS multiple times a day? Is BoLS a big part of your gaming news diet? Is BoLS important to you? Do you love interacting with the other BoLS readers and authors? Then BoLS Prime is designed for you.
So that we're crystal clear: this is not a paywall and NEVER will be. Everything you see here on BoLS today will continue to be here free to everyone. That won't ever change. 
Welcome to something new and exciting for us. Google says our little network has over a million monthly readers. And we thank every one of them. That's how we sell advertising and fund the operation. That's the core of our business, but that's not our core audience of devoted readers — the gamers who love to read the breaking news we report on every day, as well as our editorials on what's happening in their favorite games and the industry as a whole. 
BoLS has one of the most engaged, opinionated, and knowledgeable gamer audiences anywhere on the internet. And that audience, you, have always been at the center of our editorial efforts. Everything we put on the site, and I do mean everything, is there because you, our readership, enjoys it. So a core goal of BoLS Prime is to reward, build, and extend that core group of readers.
What Does BoLS Prime Include?
BoLS Prime will feature exclusive members-only discussion groups, free from trolls and flyby trouble-makers. The subscription service will provide exclusive in-depth original features created just for our core readers, and behind the scenes content that will give an insider view of everything we do week in and week out.
BoLS Prime is your backstage pass to everything we do. And I want you to join.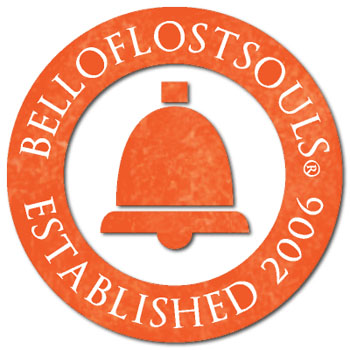 From its founding almost thirteen years ago, BoLS has been about building something new and finding ways to be a gaming news destination that is independent and current. We strive to be a source that keeps you on top of the latest gaming news, as well as keeping the flame of our favorite games' history alive for the newcomers. 
BoLS Prime is the critical next step in our evolution. If you're a core reader of the site, you're going to love what we're building. It's also critically important to the future of the site that you become a member. That's how we're going to keep BoLS vibrant, growing, and hiring the kind of writing talent you're going to want to read.
Remember, BoLS is a rare thing in 2019, a genuinely independent gaming news organization. There's no big corporation behind us, no large foundation, no wealthy investors who keep it running as a personal hobby. And this is a critical part of not just growing but diversifying our revenue base. So I need you to be part of this.
We start signing up members on Wednesday, August 14th and launch BoLS Prime two weeks later on August 28th with new content. I hope you can join us.
If you have questions, please drop me a line via email!
I'm eager to hear your thoughts, expectations, and criticisms.