Come take a look at this week's miniatures on special offer–get your hands on a new Shield Sister or Doji Hotaru while they last.
There's still a few days left to grab the exclusive Minis Privateer Press has on offer for the Shield Sister of the Order of the Wall and Doji Hotaru. If you're looking to add to your collection with these minis you can't grab anywhere else, this is your chance to get 'em.
via Privateer Press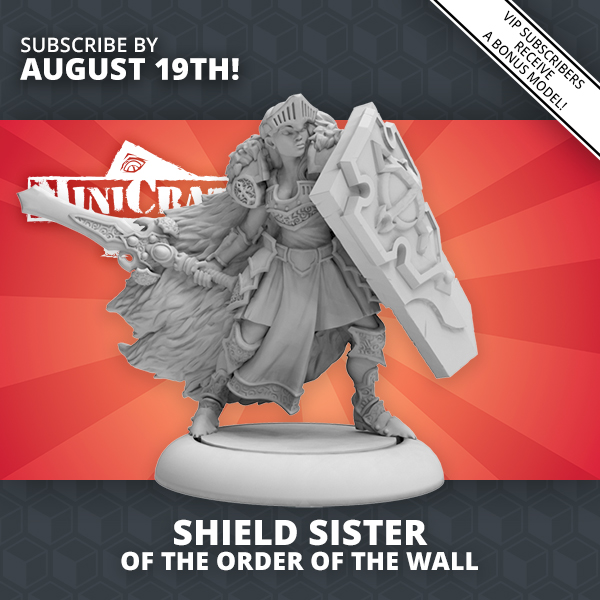 Now available through MiniCrate: the Shield Sister of the Order of the Wall! Subscribe by August 19th to make sure you get this limited edition sculpt of the Paladin of the Order of the Wall of the Protectorate of Menoth.
This is the last month that VIP subscribers also get the Bride of Arkadius free!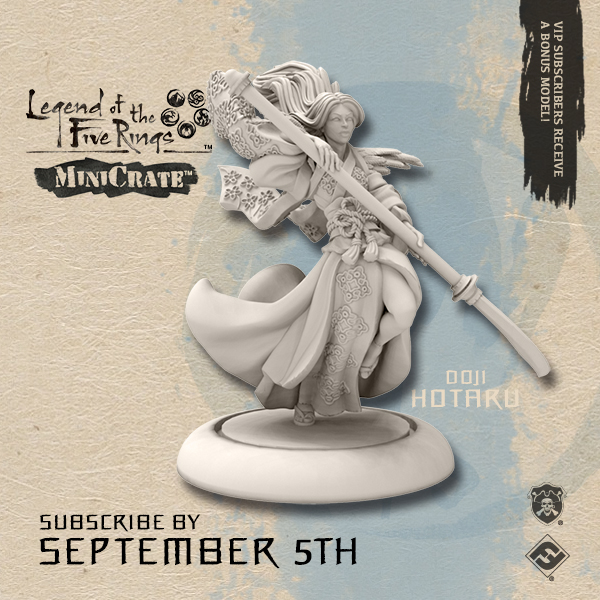 The newest offering in the Legend of the Five Rings MiniCrate is now available: Doji Hotaru, Crane Clan Champion. Subscribe by September 5th to get your hands on the leader of the Crane.
VIP subscribers also get Shosuro Sadako of the Scorpion clan!
And of course, you'll have the latest miniatures as they come out