In the Grim Darkness of the Distant Future, there might only be war, but now you can grab $456 worth of it for significantly less and benefit charity.
And while that might not sound very dark or even the tiniest bit grim (doing something that benefits another person? And that comes at no significant cost to yourself? Heresy!), it is a great way to get your hands on the wealth of 40K lore and adventure buried in the collected Dark Heresy books. Brought to you by the folks at Cubicle 7 and Humble Bundle, this spectacular deal has basically all of it. Check it out.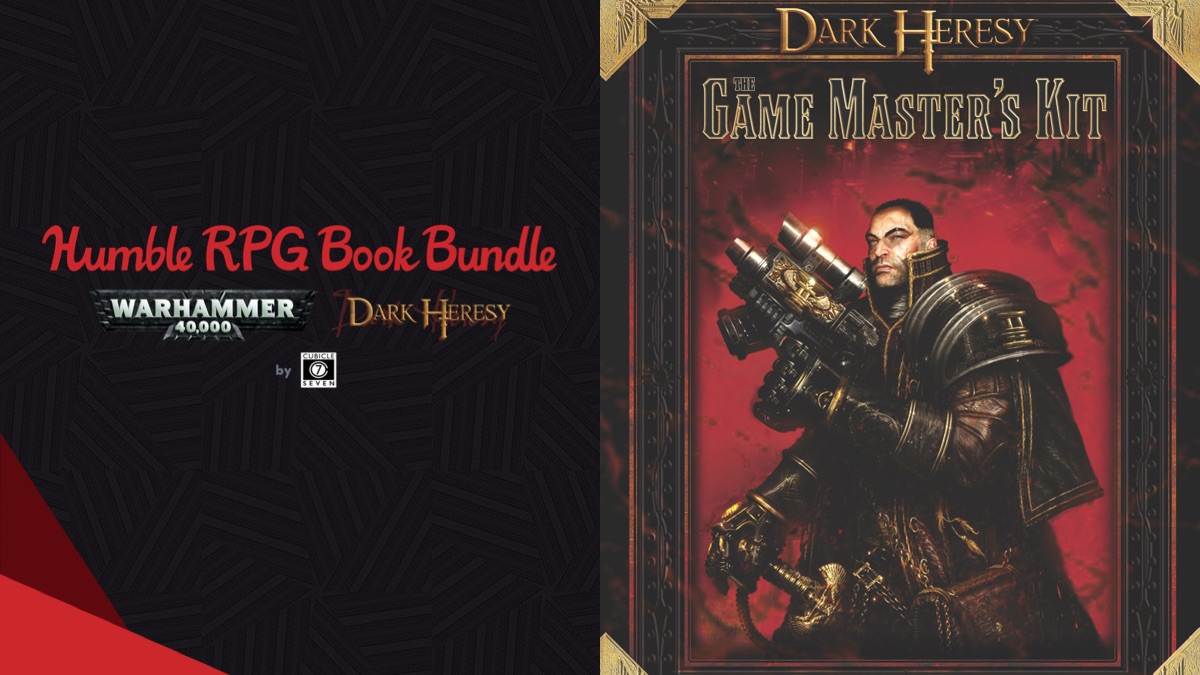 Calling all agents of the Inquisition!
Assume the role of a group of Acolytes in the latest bundle! Hunt out the foul stench of heresy with Dark Heresy Second Edition: Core Rulebook, Dark Heresy: Game Master's Kit, Dark Heresy: Inquisitor's Handbook, and Dark Heresy: Purge the Unclean. Plus, your purchase will support Doctors Without Borders!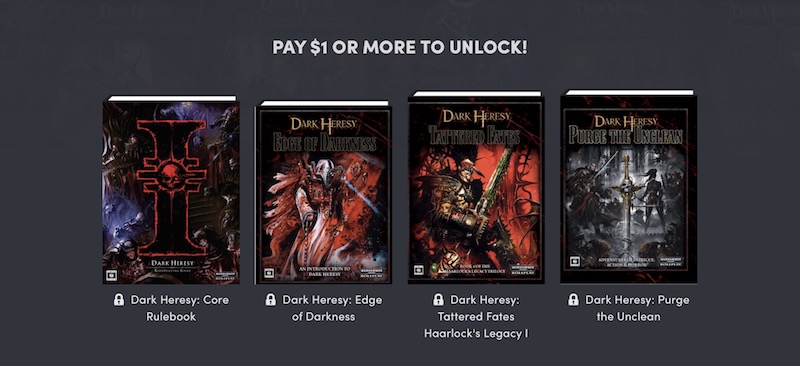 Pay $1 or more. Normally, the total cost for the ebooks in this bundle is as much as $456. With Humble Bundle, you choose the price and increase your contribution to upgrade your bundle! This bundle has a minimum $1 purchase.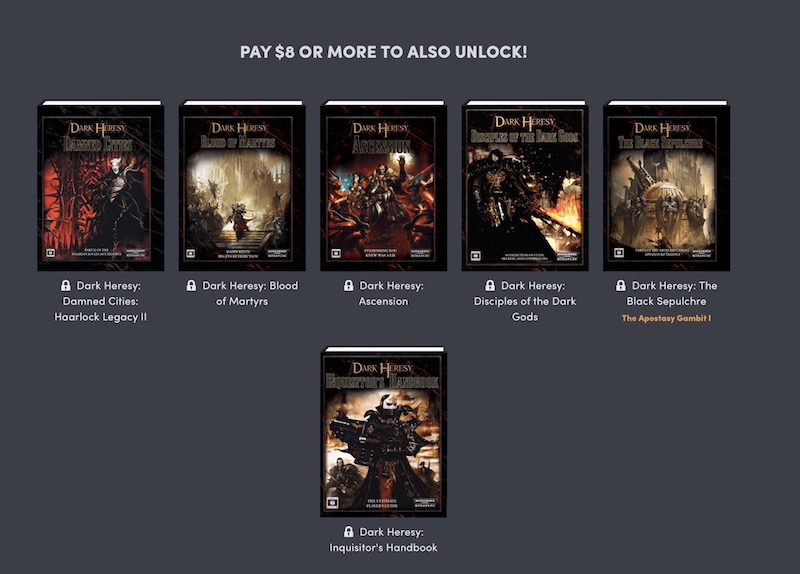 Read them anywhere. The ebooks in the bundle are available in PDF format, so they work on your computer, e-readers, iPads, cell phones, and a wide array of mobile devices!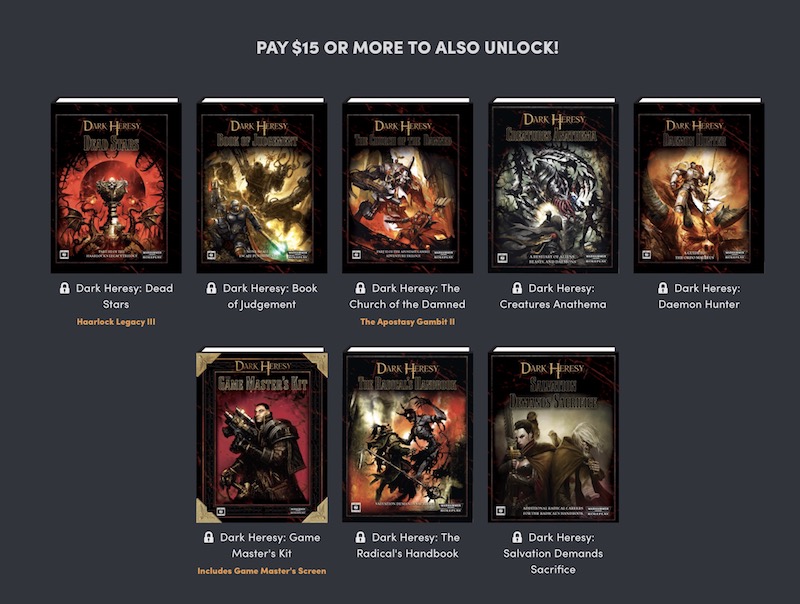 Support charity. A portion of the sale goes to the charity Doctors Without Borders so you are getting a bargain and doing some good in the process!