The Blackstone Fortress is heating up thanks to a cultist firebrand. There's been an Escalation in response, and we've got the rules previews to prove it.
That's right folks, it's Escalation preview time, as we take you inside the capabilities of the awesome new heroes of the Blackstone Fortress. Well, we say heroes, but as with anything in the Grim Darkness of the distant future within which there is only war (and also the Greater Good, but talking about how that makes the galaxy of 40K better is heresy so I'm not allowed to tell you to go join the T'au collective, which you definitely shouldn't do)–things get complicated the closer you look at them.
via Warhammer Community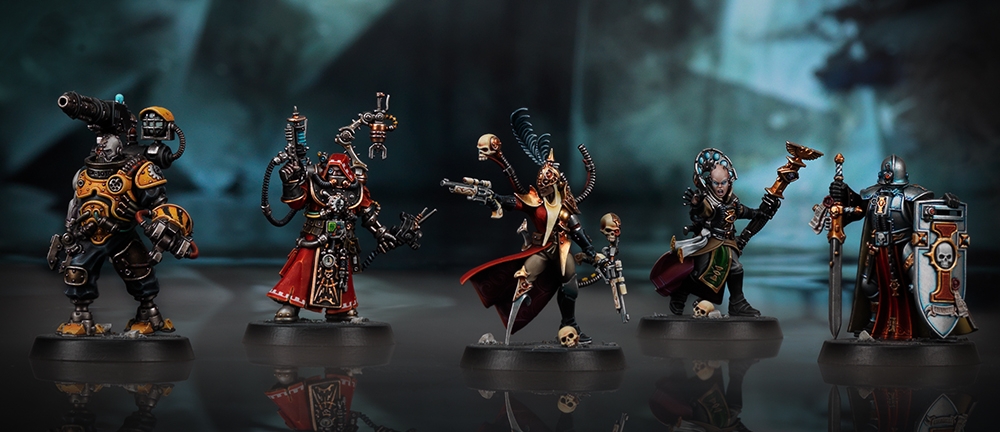 Five intrepid adventurers join the pool of available characters, each bursting with personality – even the servitor, somehow, and he's had his personality surgically removed. Together, they form the cadre of Rogue Trader Neyam Shai Murad.

She's accompanied by Gotfret de Montbard, a veteran Crusader in gleaming silver armour, and a Primaris Psyker by the name of Aradia Madellan. As their goals align, an aloof and mysterious Technoarcheologist, known only as Daedalosus, has agreed to accompany them through the Blackstone Fortress. The servitor designated X-101 represents a new type of explorer, called a retinue character – the party leader can control it rather than it being a playable explorer in its own right.
For starters, the Rogue Trader herself wields some powerful weapons which she uses for aggressive negotiations…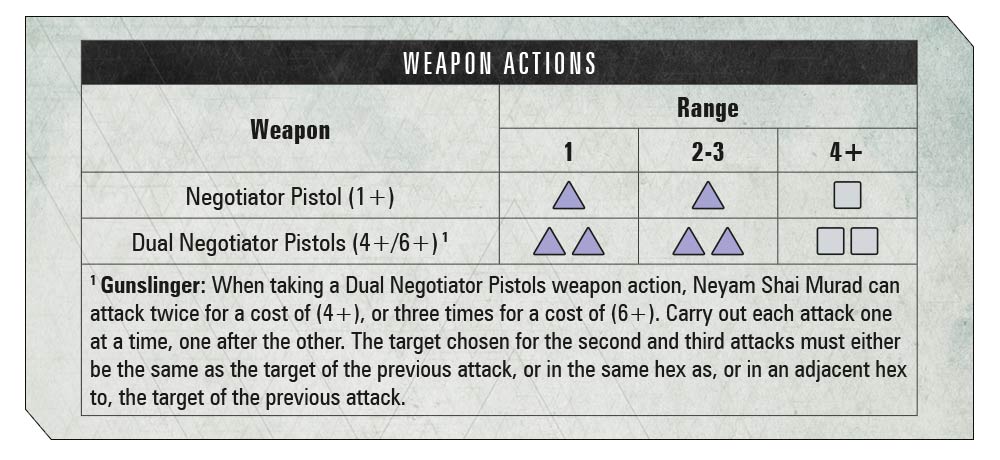 Players taking control of the Primaris Psyker will be the rest of the team's best friends thanks to things like Psychic Boost giving you powerful supporting options.

But if you prefer to get up close and personal, the Crusader might just be the explorer for you, with his ability to take massive amounts of damage and still keep fighting, while folks like the tech-priest and X-101 make hostiles easier to hit or pulp thanks to the grav gun.

New, deadly threats have arisen in time for this team of coordinated heroes, though. Check out the new Chaos Cultists joining the Servants of the Abyss and their chaotic new rules.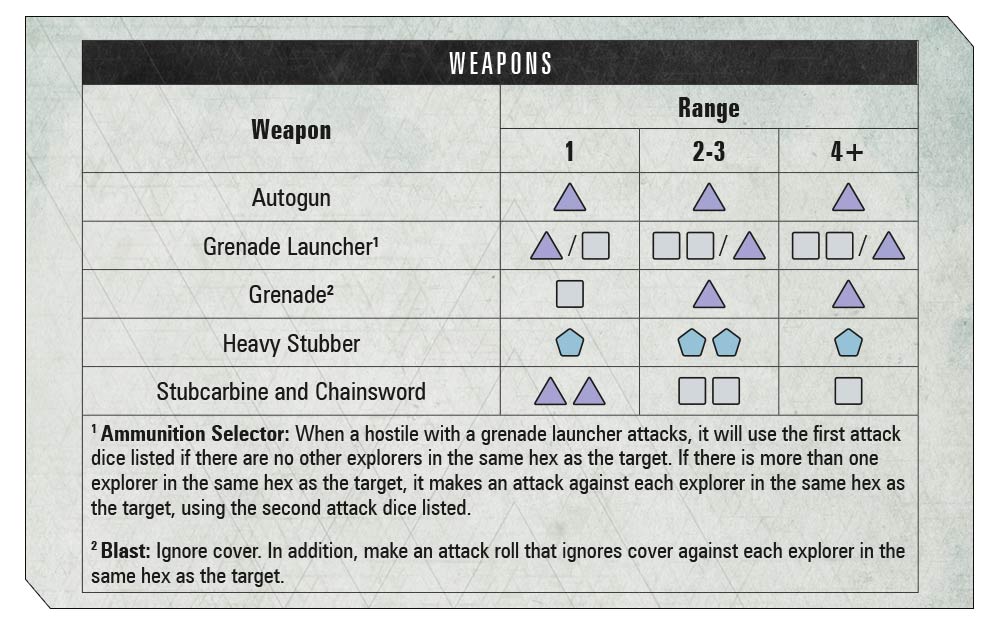 Escalation also offers an escalation for enemies, adding a Menace Tracker mechanic that effectively turns on "hard mode" making the enemies deadlier and resources scarcer as you play through missions. Without delving too much into spoiler territory, the new Quest included makes excellent use of this mechanic…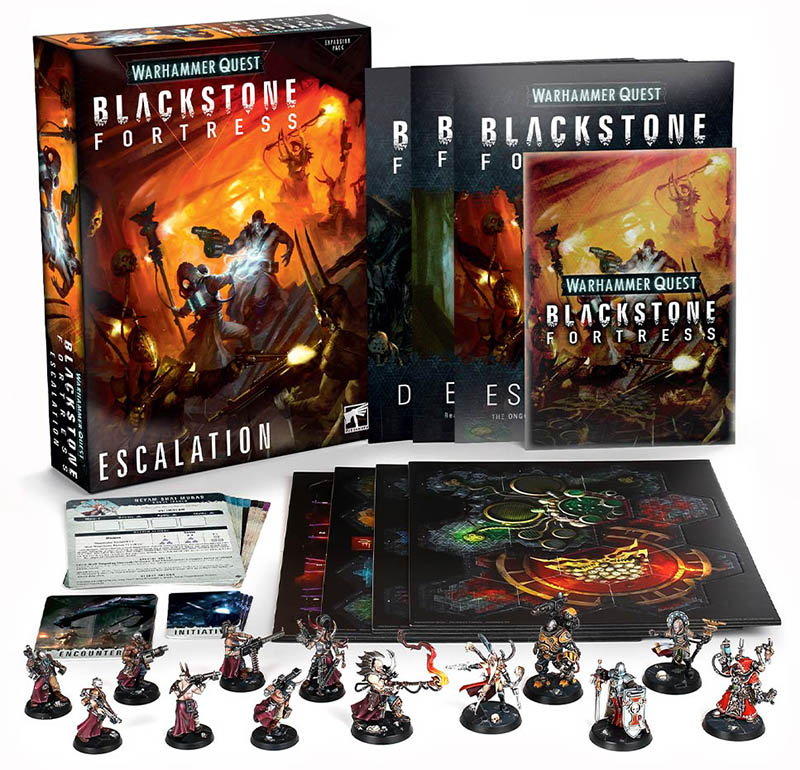 See what horrors and wonders await you in Escalation, due out for pre-order next week!