Smash Up's Bigger Geekier Box Fits Everything With Room To Spare!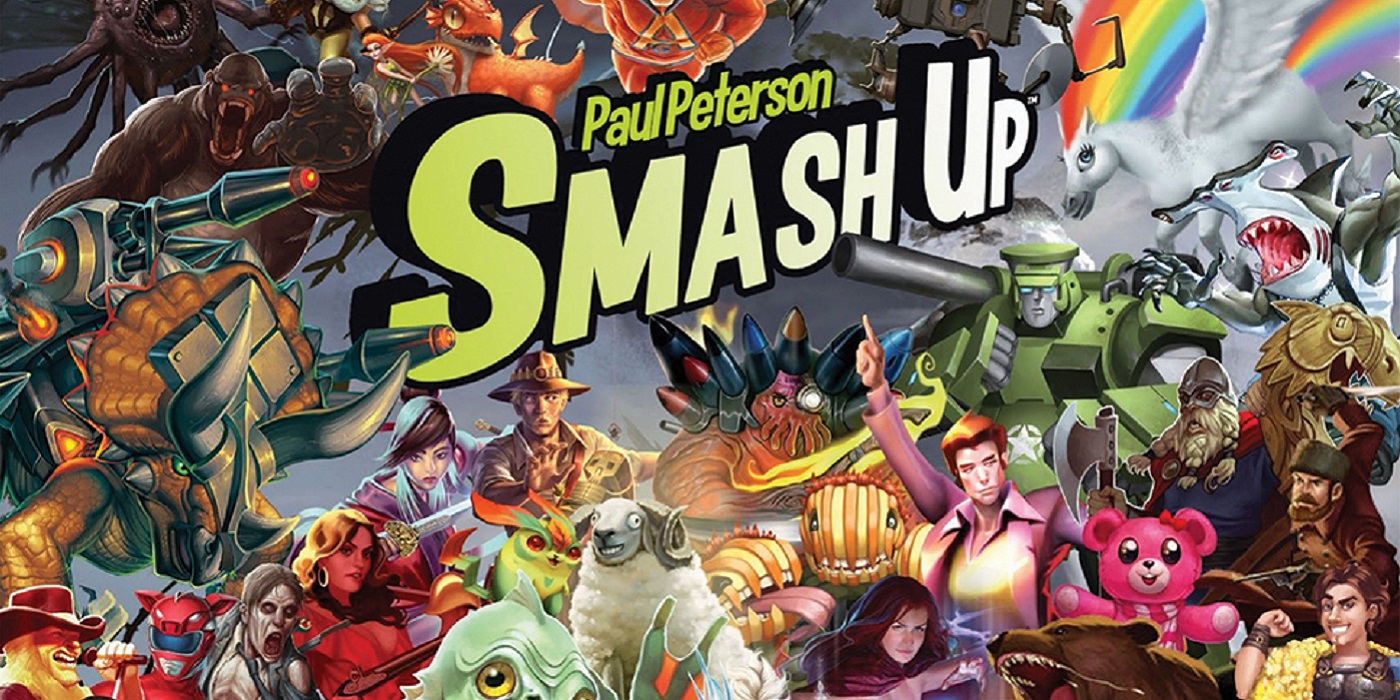 Join Adam and, ahem… yours truly as we take a look at AEG's Bigger Geekier Box, a massive beast of a box which is designed to contain everything Smash Up!
Smash Up has been around for a while, 7 years in fact! And like any great game with an ever-increasing audience, it's gotten a lot of expansions, 12 of them in fact! Each of these expansions has added a handful of new factions to the game, so there's plenty to choose from now, 64 in fact! I'm saying in fact too much, in fact!
To help contain this monster (the fun kind of monster), AEG has the Bigger, Geekier Box. Adam and I got our hands on one and I welcome you to join us as we go over what it's all about.
In case you don't know Smash Up, here's a quick rundown.
Smash Up is a competitive card game where the goal of all players is to have the most points by the end of the game. Points are scored by 'breaking' bases, by having minions whose power level exceeds that of the base, which grants points to all players present at the base, based on how strong their minions at the base are. That was a bit of a run on sentence, but I promise it's super easy.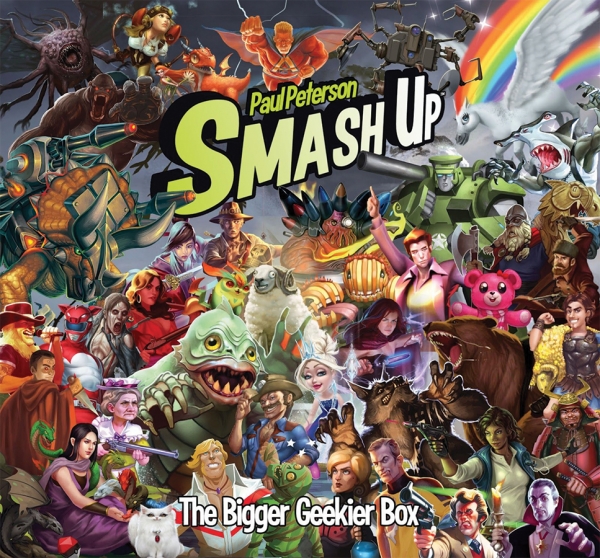 In fact, that's one of the major selling points of Smash Up. The rules are super easy to learn and shouldn't take more than a few minutes to learn. The depth and strategy of the game come from choosing your faction combination. At the start of the game, each player will have 2 faction decks they Smash together to form their deck.
With 64 different factions currently available, there's an incalculable number of combinations! We tried to compute it and our calculators just flipped us off, then exploded!
If you're a fan of Smash Up and looking for the ideal storage solution, the Bigger Geekier Box is for you.
Contents
Really Big Box
Comprehensive Rulebook
Dividers for all Smash Up Expansions through Oops You Did it Again.
All Stars Faction deck
Geeks Faction deck
Foam bricks
Subscribe to our newsletter!
Get Tabletop, RPG & Pop Culture news delivered directly to your inbox.
Thanks for watching!