The company, which has had its share of problems in the last year, has filed for bankruptcy protection to deal with millions of dollars in debt.
Loot Crate started in 2012 as a "comic con in a box." By 2014 they had over 100,000 subscribers, and in 2016 they were listed as one of the fastest-growing private companies. Several versions of the crates at various price points have been introduced over the years – recently they created an exclusive line of crates for WalMart.
I'll let Scott the Woz (who shares my opinion of subscription boxes) rant for me.
Bankruptcy has been coming for a while. The company defaulted on a multi-million dollar loan in 2017; they were able to re-finance it with yet another loan from another investment firm. They were bailed out of that loan by yet another investment firm that also invested another $10 million into the floundering company.
The delivery issues have been talked about on the net for over a year. Frustrated fans mentioned late deliveries, repeat products, and boring exclusives. Loot Crate Inc currently owes $20 million to its subscribers for undelivered crates, which it's promising it will still deliver. That's going to be a difficult line to stick to given the layoffs that are already underway and the fact that they closed their L.A. warehouse.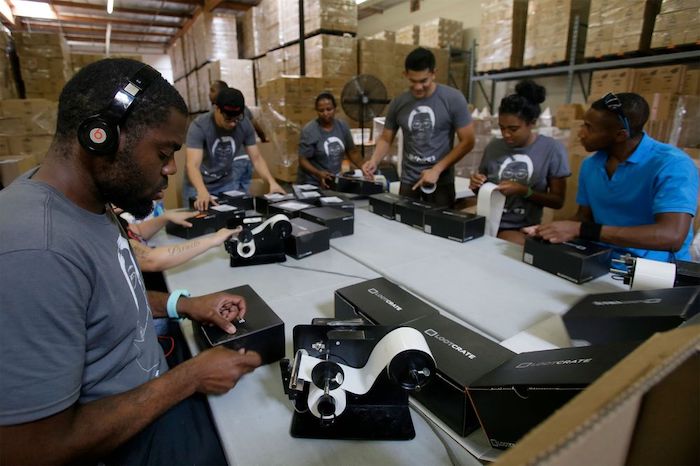 They also have a long list of lenders (including $21 million to Midtown Madison Management) to repay and around $30 million in debt to t-shirt companies, licensing entities (Marvel to the tune of $469,000), service companies (Facebook is owed $1.04 million), and other unsecured creditors. It's also behind on more than $5.87 million in sales taxes. You can see the full list in the document filed with the IRS.
In a press release co-owner Christopher Davis stated that "daily operations will continue as usual, unique and exciting fan items will be purchased, crates will be shipped, and all aspects of the business will go on as before the Chapter 11 filing. Our employees will continue to be paid as usual during this transaction." I'm not seeing that happening unless they find new investors or a buyer very soon.