After Fox posted a large Q3 loss, its new owner is re-thinking what to do with it. This includes cancelations, new lives for old IP, and more.
The studio posted a $170 million operating loss last quarter – well under expectations. Part of that includes a dismal $65 million domestic box office take for Dark Phoenix (which cost $200 million to make), and marketing costs for movies currently on the release schedule (Ford v. Ferrari was named specifically). While Disney gained a lot in terms of IP and streaming capability in the deal, it looks like the studio did not.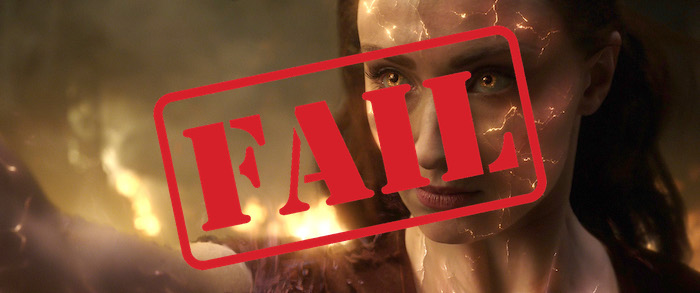 During a share holder's call this week, CEO Bob Iger stated that they'll be taking the studio "in a new direction, with an all-new development slate that will focus on a select group of properties."  He also confirmed that the path forward includes:
Fox's comic book titles will be managed by Marvel Studios Head Kevin Feige
Disney+ will be making content from Fox properties like Night at the Museum and Home Alone
They're canceling the majority of projects in development at Fox
Avatar and Planet of the Apes will continue to be produced
Fox Searchlight will continue (the studio is an Oscar magnet) and will be making movies for Disney+
Expect more money pumped into proven fantasy/sci-fi/comic action blockbusters, and less into gambles and new franchises, in the next 5 years while Disney figures out what it's doing with their acquisition. It's disappointing, but not really a shock if you followed all the news around the merger.

In other Disney news, they have debuted a new bundle subscription tier on Hulu that will include Disney+ and ESPN+ for $12.99 a month – making it cheaper than Netflix and Amazon Prime Video. The bundle will be available November 12th.
At the moment it includes ad-supported Hulu rather than the more expensive ad-free version and does not include live TV services. There will likely be an upgrade option available for those willing to plunk the extra money down for those. This is meant more to entice those of us with the $6.99 plan to add the new services on.
Iger describes it as a "$12.99 bundle offers consumers tremendous volume, tremendous quality, and tremendous variety for a good price." As much as I hate the effect this merger has and will have on the entertainment industry in the long run, I can't really disagree with that statement.