The rocking duo is set to return to the screen next year in Bill & Ted Face the Music. Celebrate their come back with this ultra-detailed set that features multi-part cloth costumes, movie-inspired accessories, and awesome head sculpts.
The time-traveling high school buddies and their message of being excellent to one another were at the center of the pair's first movie – Bill & Ted's Excellent Adventure. It inspired a dedicated fandom that's spread to a new generation.
These figs should make those fans happy – the head sculpts and costumes are pretty spot on. They also come with accessories that can be sued to recreate some of the iconic scenes from the movie. Pre-orders are open now; the set is expected to ship early next year.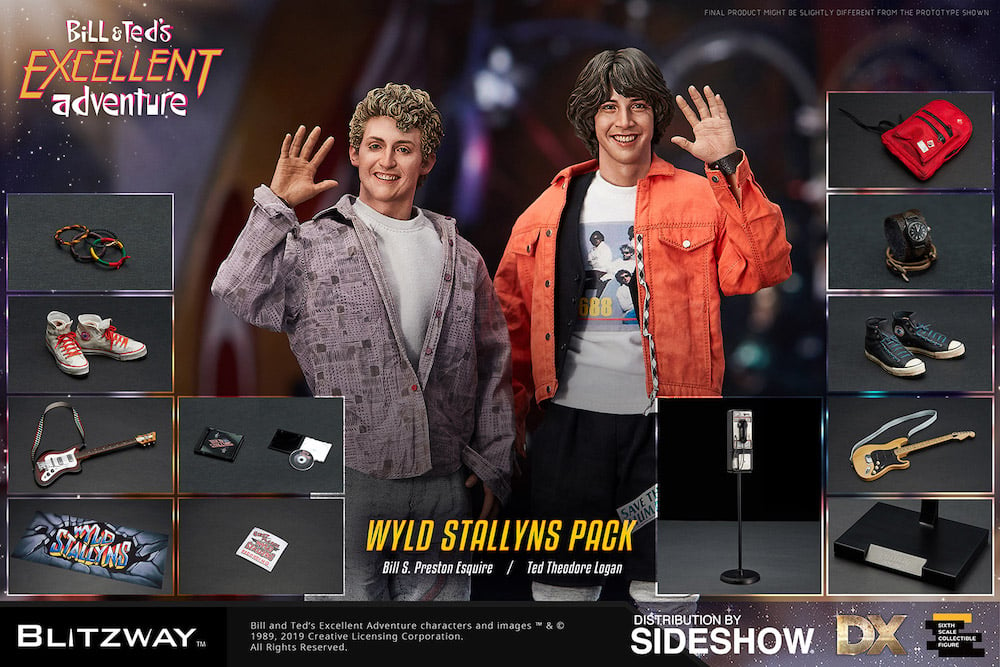 Bill & Ted Wyld Stallyns Pack – $399
Sixth scale – approximately 12 inches tall
Over 30 points of articulations and flexible soft arms
Two newly designed figure stands
Twelve interchangeable hands (total for both)
Costume for Bill: purple pattern shirt, graphic t-shirt, blue jeans, patterned boxers, striped socks, pair of canvas shoes
Costume for Ted: blue jacket, black vest, graphic t-shirt, graphic shorts with sweat pants, striped socks, canvas shoes
Accessories: two guitars, six bracelets, a watch, a backpack, a public phone, CD & case, notice poster, fabric wall banner