Flaregames brings Citadel Combat Cards up to the year of our Lord 2019 with a new mobile version: Warhammer Combat Cards for 40k.
The grim darkness of the distant future is coming to the App Store and Google Play in a brand new format with Flaregames' latest mobile creation out for wide release today: Warhammer Combat Cards. Your favorite parts of the world of Warhammer 40K have been condensed and digitized into card form, as seen below.
via Flaregames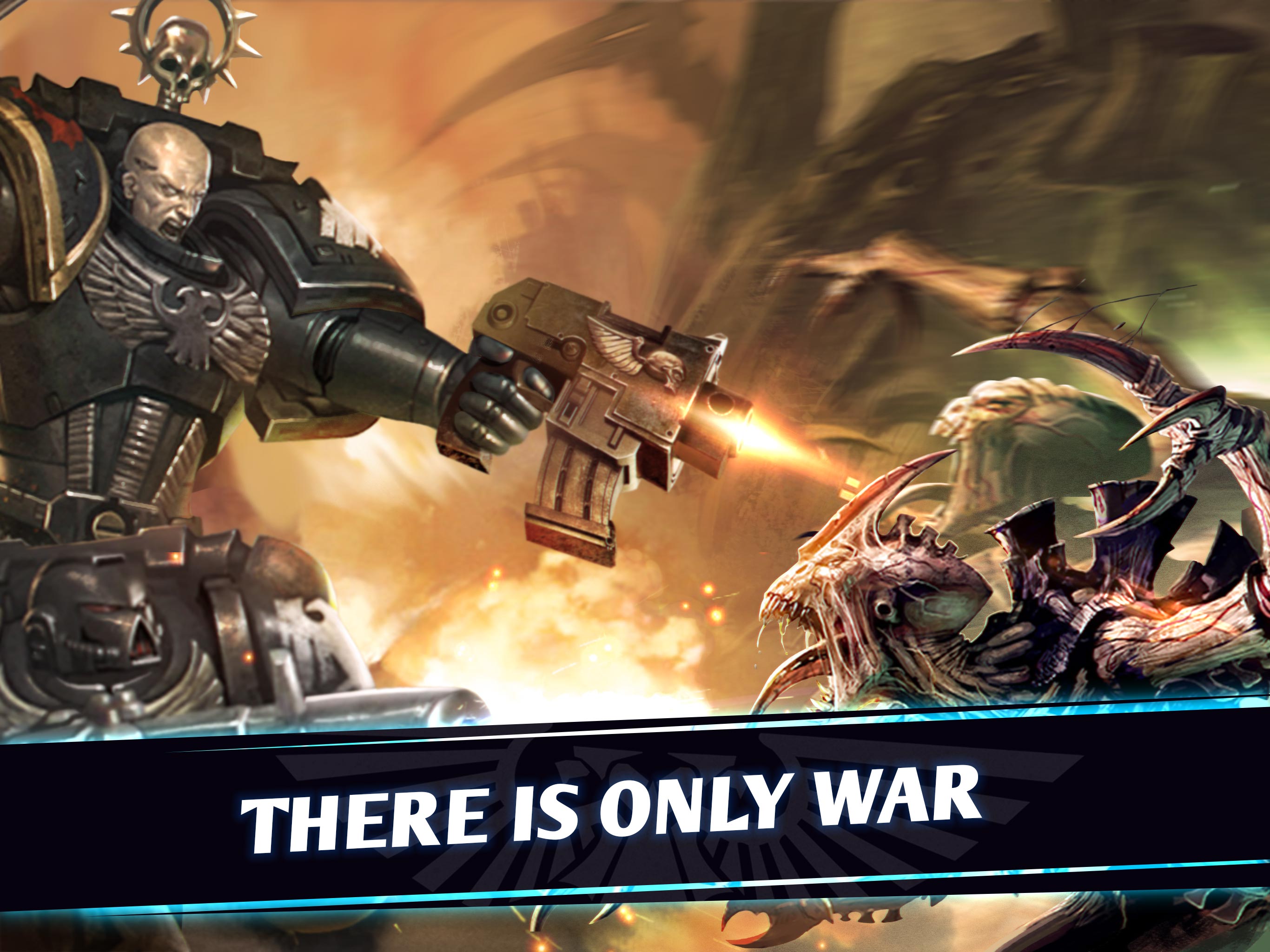 Warhammer Combat Cards, the first digital card game to draw on the entire breadth of the Warhammer 40,000 universe and its miniatures, launches today on the App Storeand Google Play globally.
Developed by Well Played Games, published by Flaregames and officially licensed by Games Workshop, Warhammer Combat Cards is based on the classic Warhammer game Citadel Combat Cards. The physical card game was first released in the late 1980s, with later versions coming in the 1990s and 2017, but Warhammer Combat Cards boasts an ever-growing roster of cards and a scope beyond what's possible for a physical release.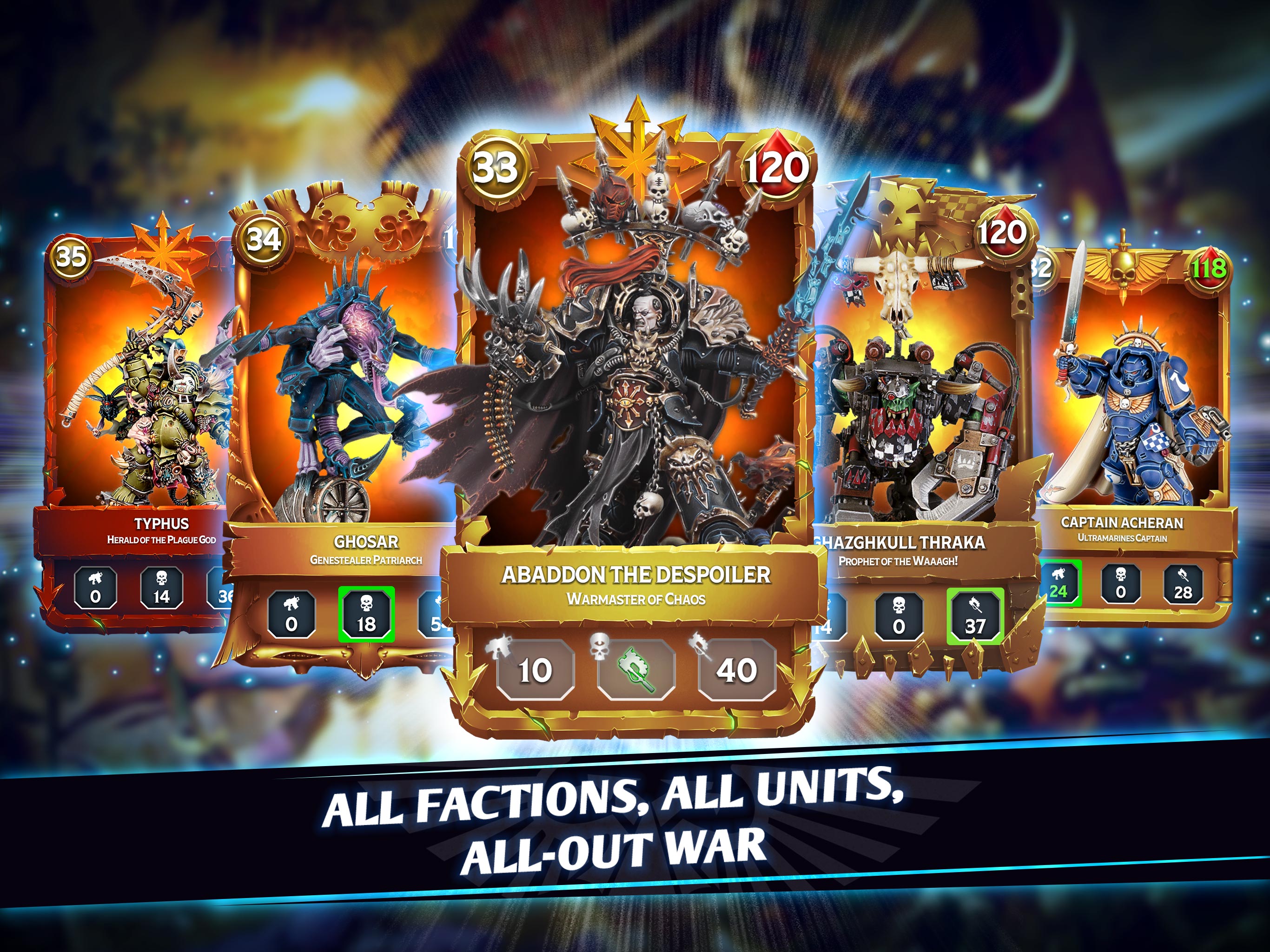 In Warhammer Combat Cards, each card features a beautifully 'Eavy Metal-painted miniature that directly corresponds to Games Workshop's physical product line. New cards will be added to the game regularly, reflecting the latest Warhammer 40,000 miniatures released by Games Workshop.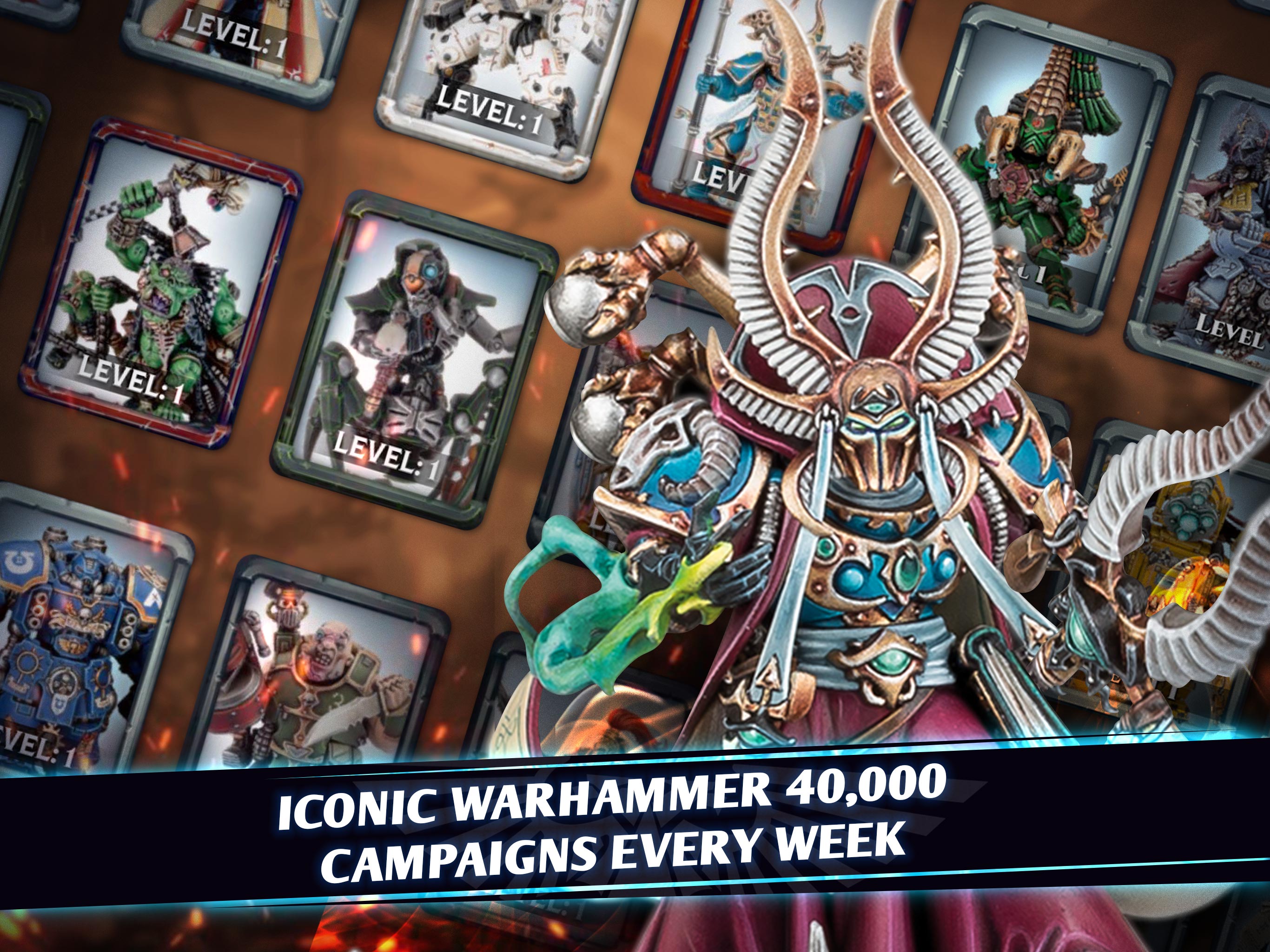 As a live and constantly evolving title, this global launch is just the first of many exciting milestones for Warhammer Combat Cards. Well Played Games is collaborating closely with Games Workshop to deliver a fantastic, coordinated roadmap of content allowing players to dive ever deeper into the Warhammer 40,000 universe.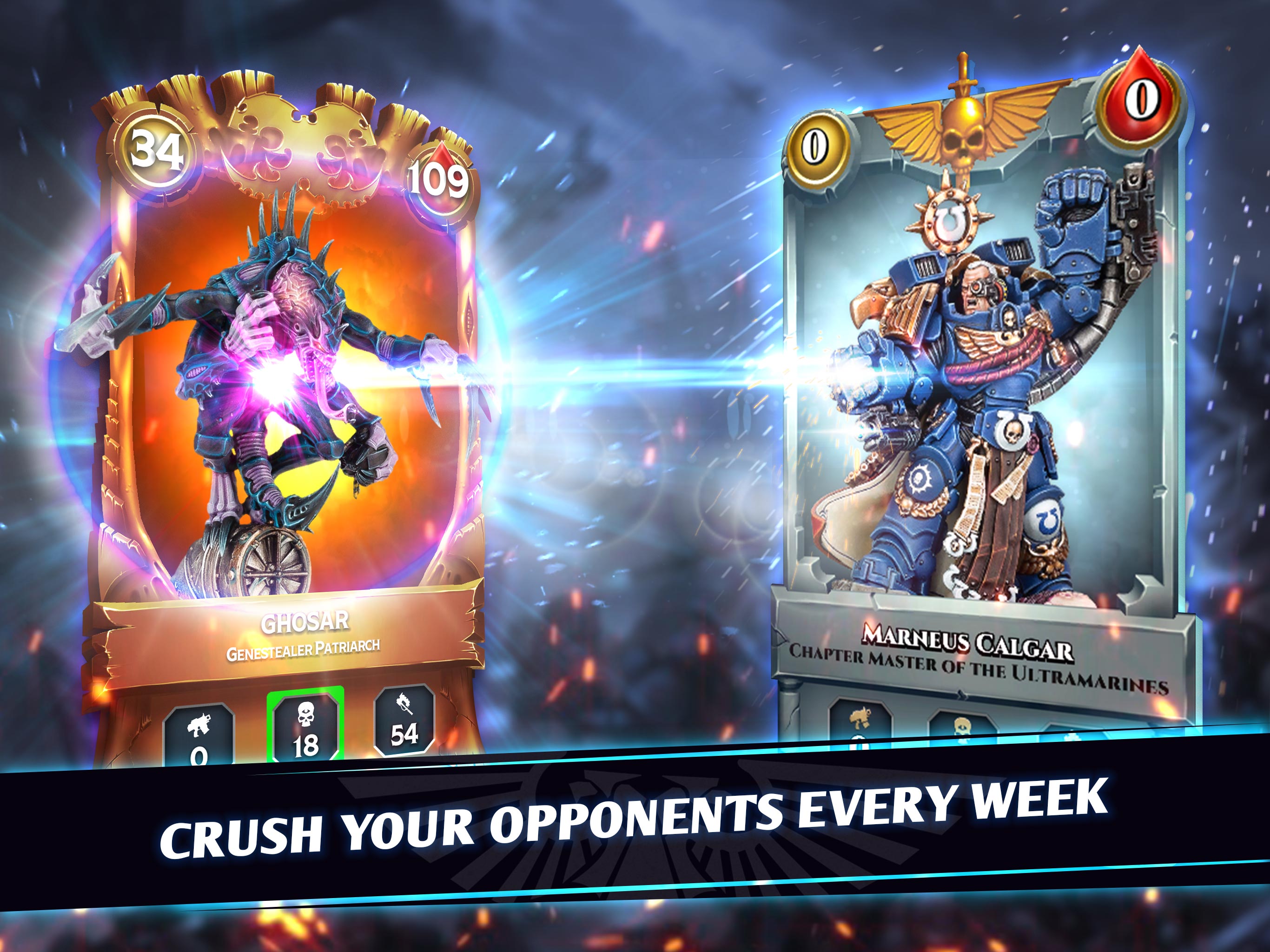 Every Warhammer 40,000 faction is represented in-game, and it's in the interplay between these factions that much of the strategy lies. Players will tactically combine Warlords with allied Bodyguards to build an all-powerful deck.
---
They really did take miniatures and translate them into digital cards, and it's kind of amazing. The initial release is just the beginning, with plans for new campaigns and releases as more minis come down the pipe, this is a game you'll want to keep watching.
Time to start building a 40k deck