The new codex has BIG changes to the long-ignored Space Marine Drop Pod. Take a look at how to breathe new life into your classic Marines.
I don't think I've ever seen a drop pod on the tabletop in 8th Edition. But the new Space Marine codex looks ready to change all that.
The New Improved Drop Pod
We will be going over the implications in exhaustive detail very soon (take it away Abe and Goatboy), but first, let's all get on the same page and look at what the humble Drop Pod is now bringing to the game: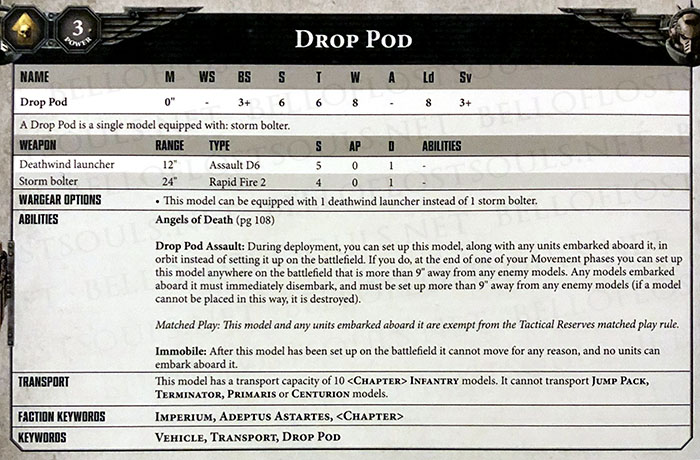 This guy is clocking in at 63pts, and generally, you want to forget about everything on this sheet except that line in italics right in the middle:
"Matched Play: This model any any units embarked aboard are exempt from the Tactical Reserves matched play rule."
Tactical Reserves
To jog your memory and get your tactical gears spinning here is exactly what the Drop Pod now uniquely ignores:

Now remember the Drop Pod has lots of restrictions on what types of Marine units it can carry, but I can think of about a dozen tactics, combos, and dirty tricks that this allows off the top of my head.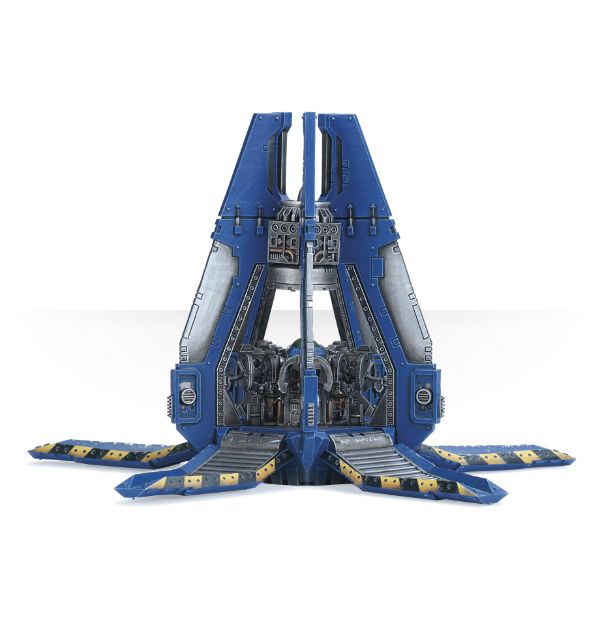 ~How about you? Can you come up with something good enough to get some pods into your list?