The new Space Marine rules look spicy and may return a long-abandoned Marine tactic to the tabletop.
Way back in the day "Rhino Rush" was the be all end all of Space Marines. Back then in the 4th-5th Edition era, you would see parking lots full of Supercharged Blood Angel Rhinos, loaded down to the gills with cheap infantry.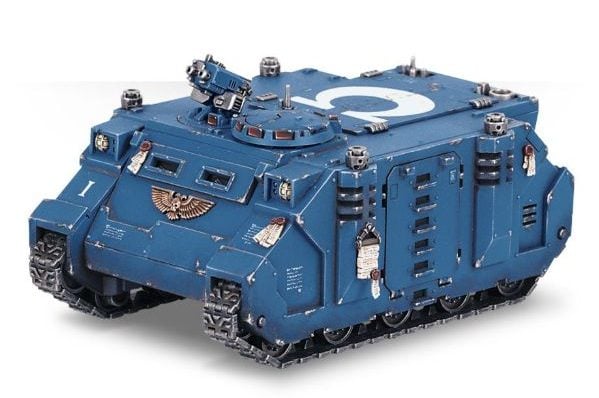 They would roar up, popping smoke, getting off a few shots from firing ports with meltas or flamers. Then they would get out and charge into battle en masse and roll you with 60 dudes and multiple hidden powerfists.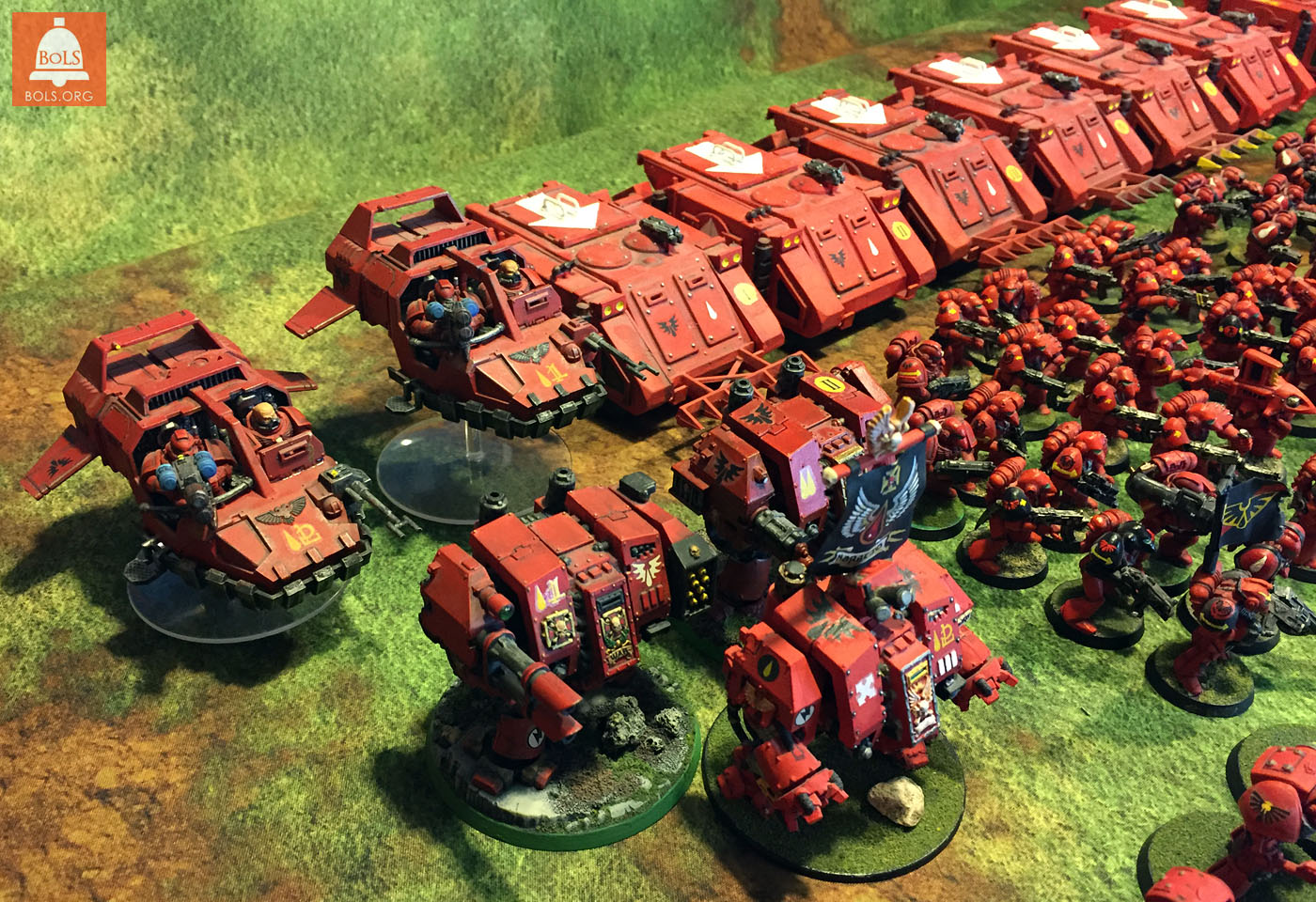 RTB01 Rhino Rush veterans (note the dust)
It was crude, but it worked.  Fast forward 15 years…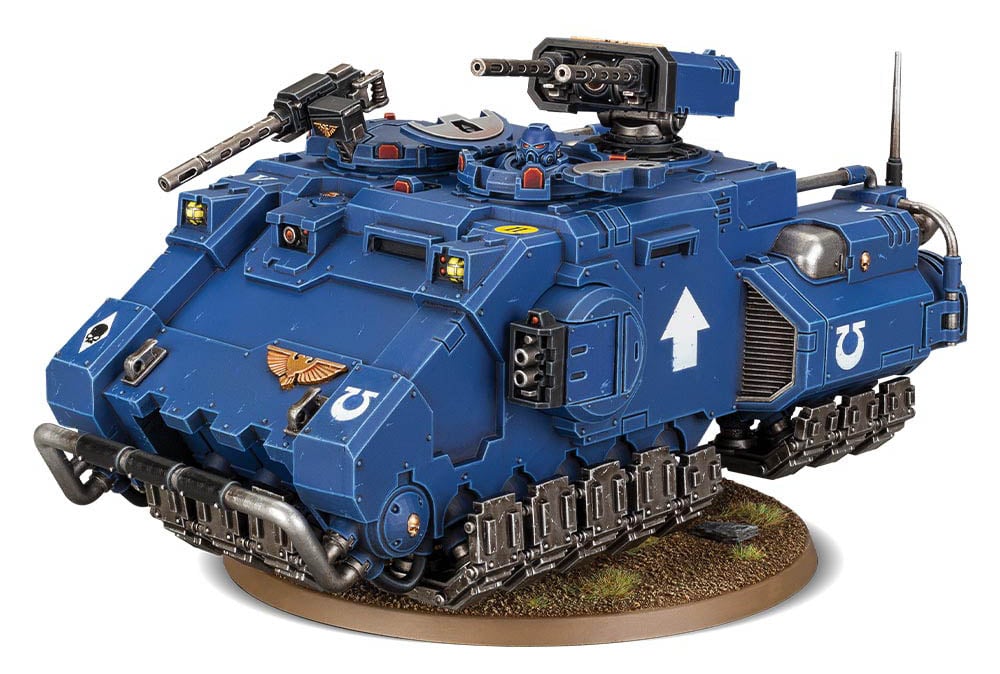 Hello, new hover-Rhino… um I mean Impulsor
Meet the New Classic
Now a few words about the Impulsor.
 "The new Impulsor transport for the Primaris, this anti-grav tank has a dizzying array of firepower options. Furthermore, it has a transport capacity of 6. It also has a Shield Dome that provides a 4+ invulnerable save! Or you can swap the Shield Dome out for more offensive punch with either one of the following options: Ironhail skytalon array for anti-air firepower Bellicatus missile array for a choice of three missile warheads (frag, krak and Icarus)"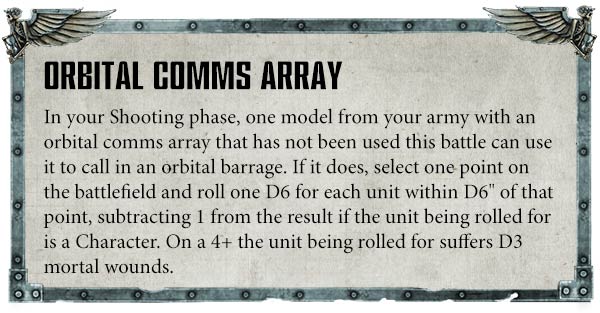 "But that's not all, you can also opt for yet another option that has the ability to bring down an orbital strike: It also has the Assault Vehicle rule so when you need to get out a take an objective, this is the transport for you:"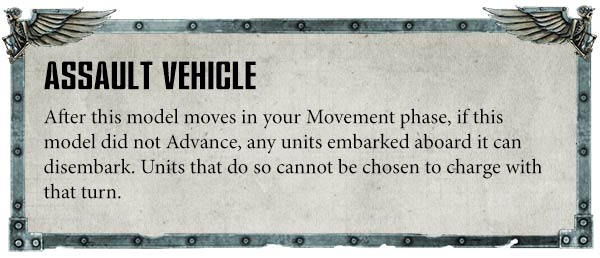 Hello Impulsor Rush?
So the Impulsor is quite the flexible unit. It combines a lot of the Rhino, Razorback, Damocles Command Rhino, and it floats.  The biggest news to me is the option for pure defense and a 4+ Invulnerable save. Increasing your longevity by 50% seems like the safe bet for a floating shoebox whose main job is to get you there. Assault Vehicle means a whole lot of marines can now speed up to your lines, jump out and blaze away. It's the new Astartes version of T'au Fish of Fury (who remembers that one). The next turn they can Shock Assault into whatever survives.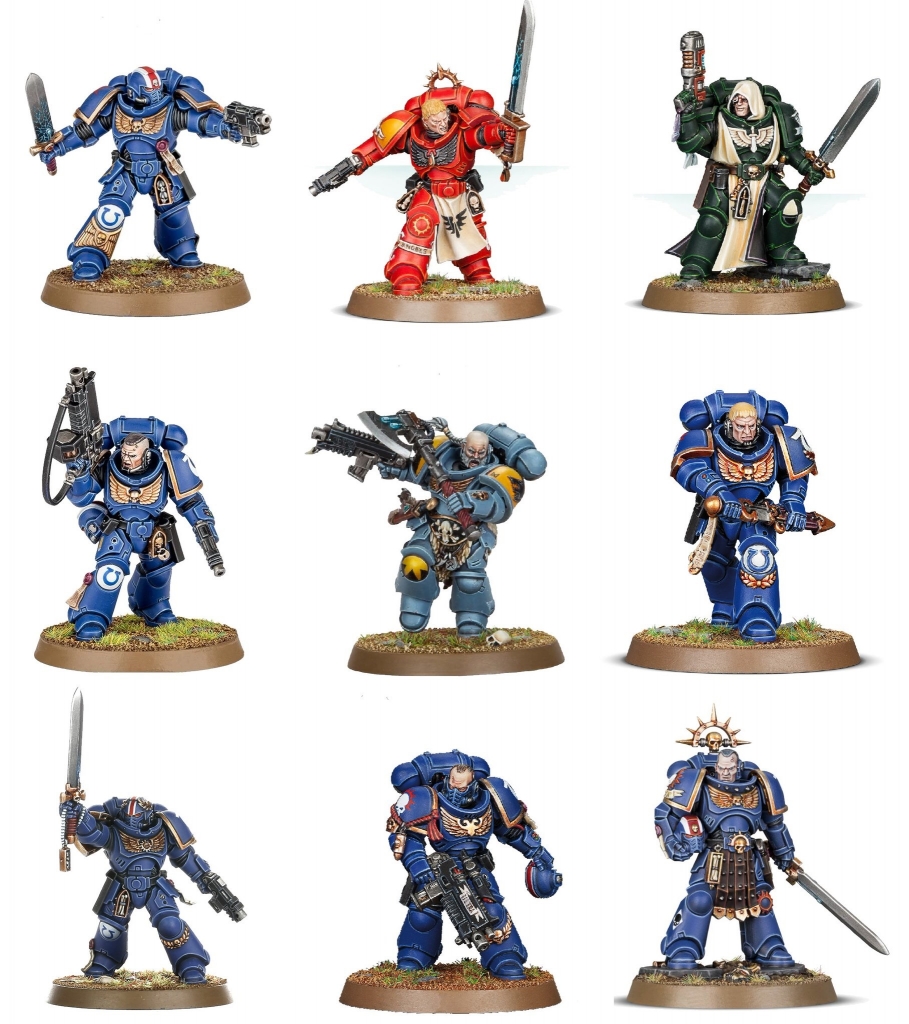 OK dudes, six of us can get in that thing!
With fast transports sporting 4+ invulnerables, I could see Primaris lists with loads of high firepower infantry using all their layered special rules, LTs, Captains and such to lay into the bad guys.  I'll leave it up to you to figure out exactly what the best combos of infantry units will shake out of the new codex will be for Impulsor Rush; maybe Helblasters, Intercessors, Aggressors? For me it's immaterial. It's about the fact that for the first time since 8th arrived I'm thinking about using lots of Primaris boots on the ground. Not tanks, but actual Astartes infantry, running around the board blazing away and kicking in faces for the Imperium.
~And as a 30 year Marine player – it doesn't get any better than that. VROOM VROOM!