Come take a look at the rules for the Space Marines' new ride.  It's an impressive piece of technology!
We've all been wanting to see if the Rhino's successor would be up to the task.  I would say so. Take a look at this.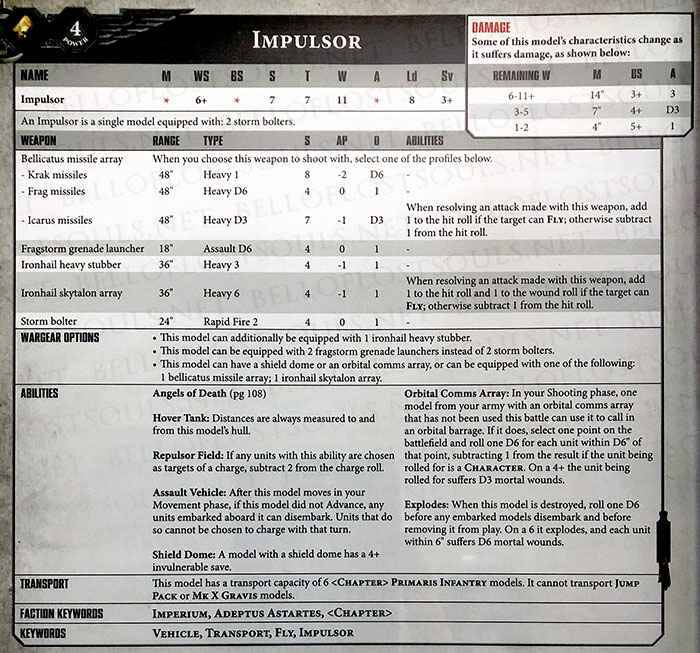 Some Notes:
Base Chassis: 75 (vs 65 for a Rhino)
Shield Dome: 18
Comms Array: 18
Bellicatus: 17
The Bellicatus makes this a baby Whirlwind with FLY, but I'll be having ahard time not auto-taking the Shield Dome to make the Impulsor irritatingly difficult to kill for a troop transport. It's T7, with W11, (I'm always giving it the 4+ invulnerable – even in melee), and had FLY – the game's most important keyword.  It's faster than a Rhino, better armed, even with the Shield Dome, and more durable, all for 10 points more.
It unfortunately can't carry Mk.X Gravis armor, but there are plenty of nasty 6-man Primaris squads it can haul around. I'm looking at you Hellblasters.
Impulsor Rush HO!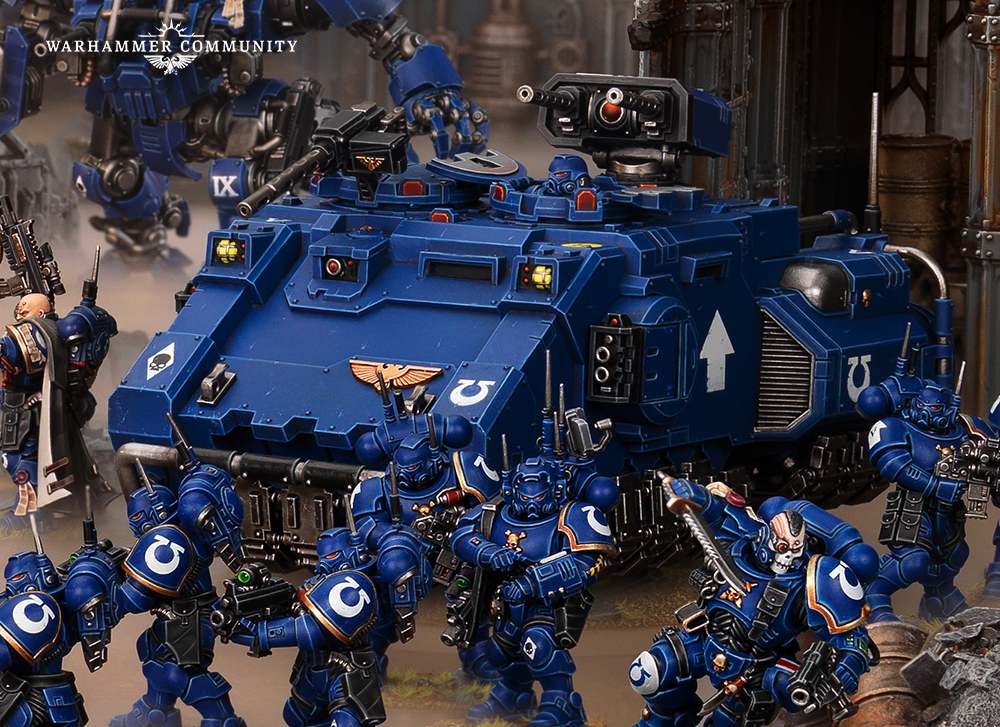 ~What do you think of the new tank?  Is the Rhino's day done?