Games Workshop is showcasing a new Model coming to the Sisters of Battle Range – meet the Sister Hospitaller!
In battle, the wounded need to be cared for. Sometimes that care can save lives, other times that care can be the Emperor's Mercy. When the Sisters of Battle are wounded, their care falls to the Sister Hospitaller. Part Apothecary, part Chaplain, the Hospitaller executes her duty for the patients under her care.
"When such a fate befalls one of the Battle Sisters of the Adepta Sororitas, they are attended by a Sister Hospitaller – a grim and sombre matron whose duty is to tend to the wounded or the spiritual needs of the dying. Today, we're showing you a sneak preview of the new Hospitaller miniature as she continues to take shape…"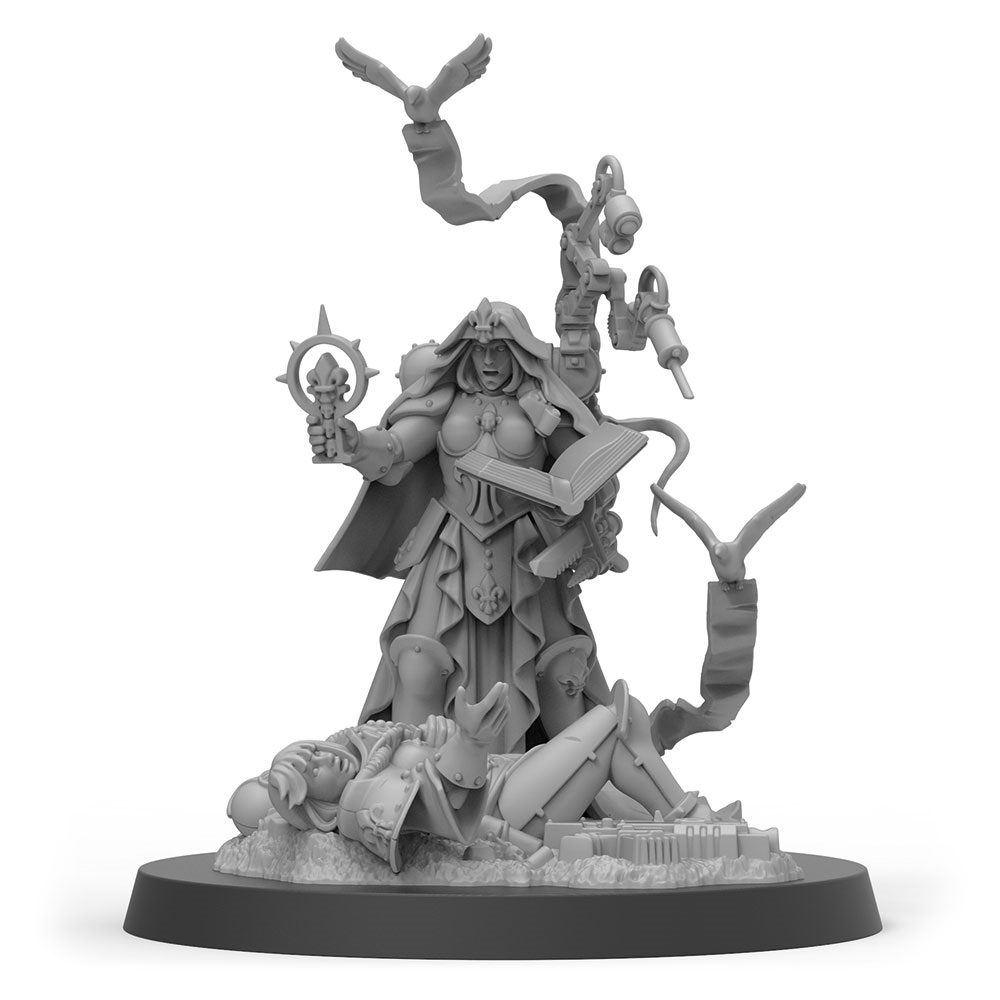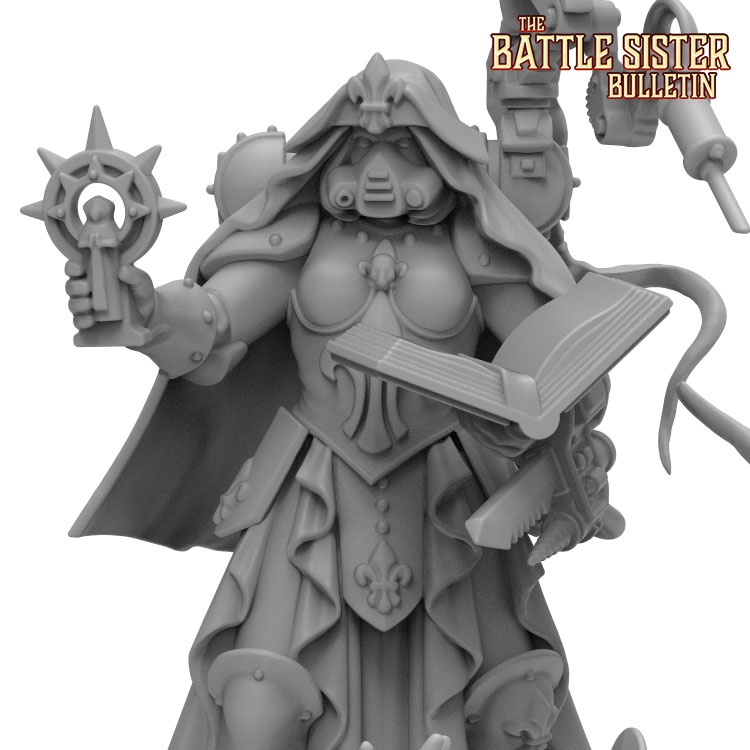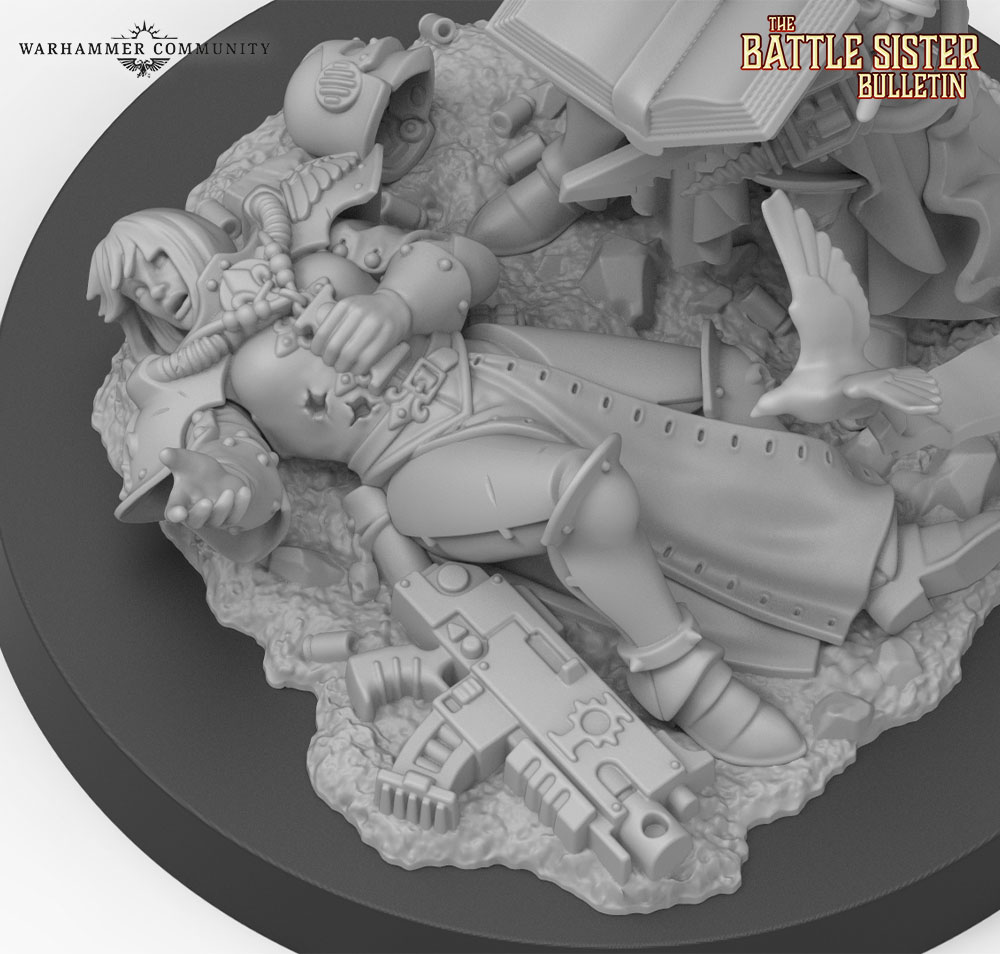 The miniature is packed with details. From the dramatic scene that is playing out on the base, to the prayerful pose the Hospitaller is offering up, and all the things in between – there is a LOT going on here. I like the fact this new model has a backpack with the chirurgeon's tools – she will really stand out on the battlefield as a medic.
Keen-eyed readers might also notice that the head has two options: one with a mask and one without. This model is still a work-in-progress so it will be interesting to see if there are more options besides just a head swap on for this model.
What do you think of the Hospitaller? Are you going to run on (or more) in your Sister's Army?