Primaris Infantry are all about the Plasma, Bolters, Flamers, and Autocannons – So where are specialized weapons of the Space Marines?
When Cawl and Guilliman got their heads together and came-up with the Primaris Marines they planned on giving them some fancy new armor and lots of impressive wargear. But it seems that the Primaris Marines aren't getting access to the entire Space Marines armory. Specificially, the Infantry Squads aren't using a few iconic classes of weapons that Space Marines have always used. With a new book out, it seems like it would have been the ideal time to release updated weapon options for the Primaris Squads. Then again, maybe GW is keeping something in their back pocket for future Space Marine releases…
Here are the weapons that Primaris Marines still aren't using.
No Grav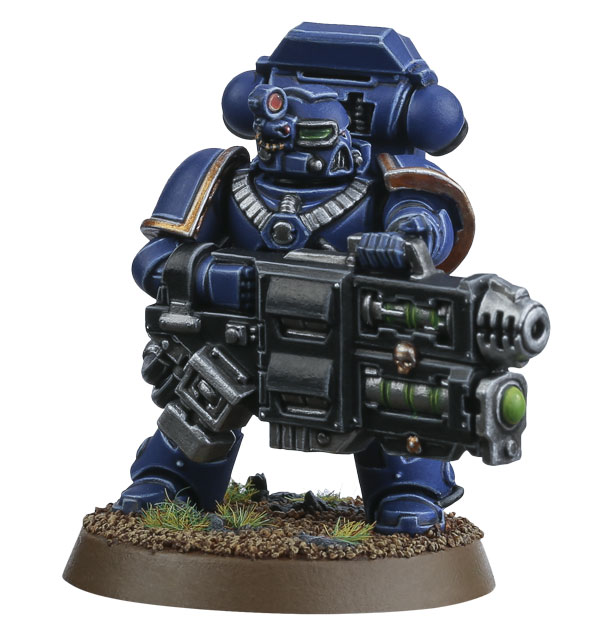 Where are all the fancy Grav-weapons for Primaris. This stuff used to be the new-hotness! It's the "newest" of the classic weapon options for Devastators. For all the Primaris' new toys, Grav seems like it should have been the obvious option – instead Cawl went hard into the Plasma spectrum. But Grav weapons are still around…so what gives? Were are the Grav-Hellblasters (Gravblasters?) at? And don't tell me Primaris don't do Grav-tech; have you seen their tanks?! Look, if it can be slapped on a Combi-bolter, then why can't Primaris use it? That's all I'm saying.
No Melta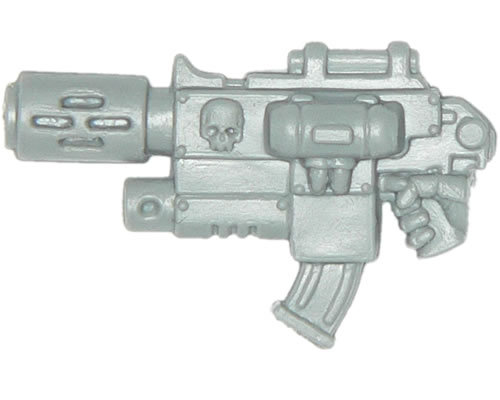 Melta has been a Marine weapon since…forever? Squads of Melta-equipped Marines used to run around the Heresy battlefields. So why can't Primaris use this technology? Maybe the genetic modifications don't do so well with these "cookers" – although they are noted for the fact they are shorter range and are more reliable than Plasma (as in they don't tend to kill the user). Maybe Cawl just doesn't like Melta…Sorry Primaris, no Melta for you!
No Missile Launcher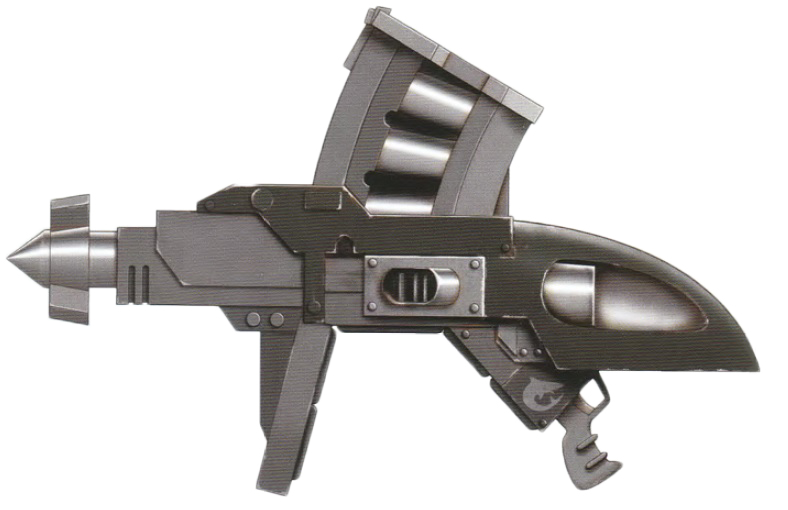 Again, another Marine weapon that has it's roots all the way back in the Heresy Era. Now, to be fair, Primaris vehicles do use Frag-launchers, and you could make the case that those are weapon-adjacent. Aggressors are the closest thing but they are techincally using Fragstorm GRENADE launchers. Those aren't missiles. Anyhow, that's just splitting hairs because your basic Primaris Marines don't use any type of Missile Launcher.  Maybe Cawl didn't want to Primaris-size Missiles? It's not that Primaris even need access to these weapons – it's just odd that they don't use them.
Las-Cannons?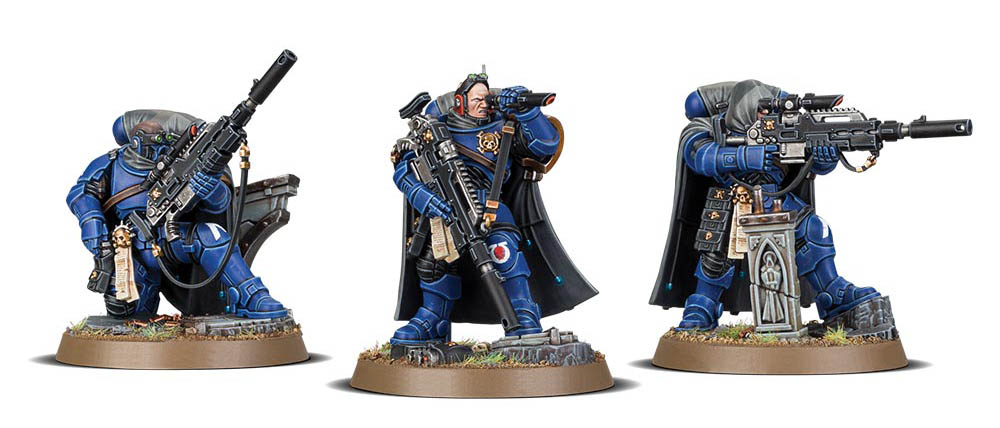 The Eliminators are coming out (eventually) and they have Las-Fusils. The Primaris vehicles are also using Las-talons and the new Las-cannon 'upgrade' the Heavy Laser Destroyer. Do the Las-Fusils count as the Primaris Las-cannon option? Well, they are infantry and while it might not be the strongest option, it's a thing now. So at least that is one more weapon type that the Primaris are now getting to use…as soon as those kits actually come out, that is.
Where's the Primaris Grav/Melta/Missile Launchers?! Let us know your theories in the comments!