Break out your best favorite AFI records, eyeliner, and the spikiest whatever you've got from Hot Topic. It's time to out-Shrike Shrike!
If there's anything we love around the office at BoLS – it's a good ridiculous challenge.  When we saw the INCREDIBLE fashion sense of Chapter Master Shrike, we were impressed: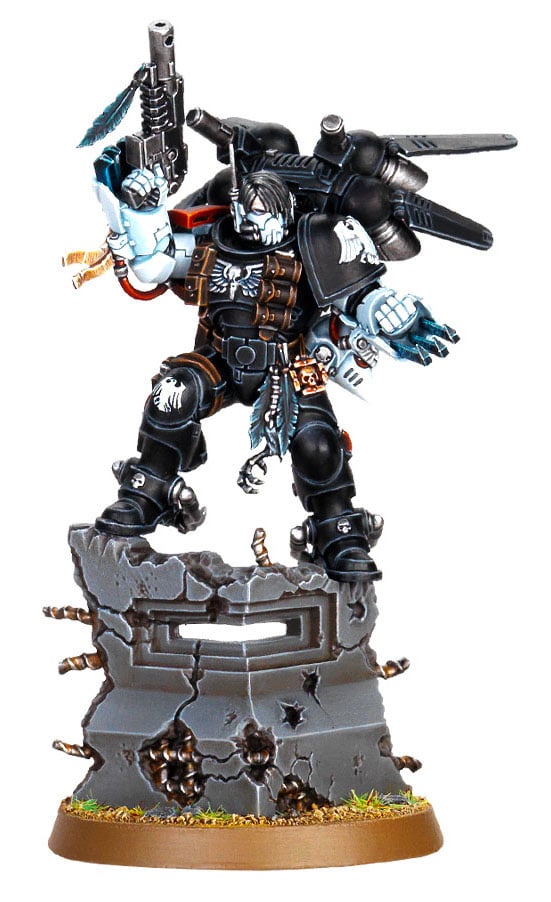 "I hurt myself to feel the Emperor's love"… ~Nick S.
When we saw the fine, sullen chap on the cover of the Raven Guard codex – it was challenge time!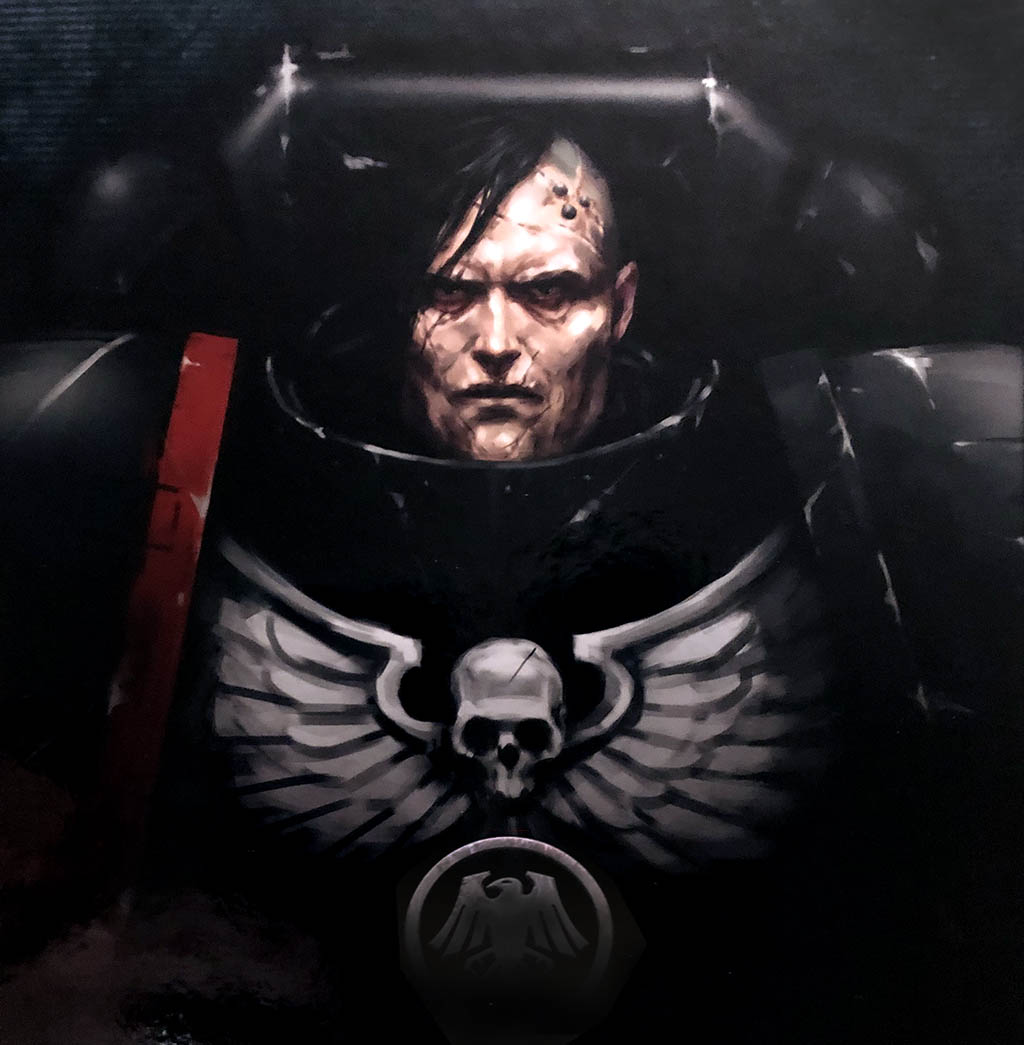 The Challenge Rules
The ground rules were simple, and we knew we had to share this one with the entire BoLS community.
Take a single picture of yourself against a black background (so it's easy to cut out).
Photoshop that puppy into the emoji-Raven Guard below.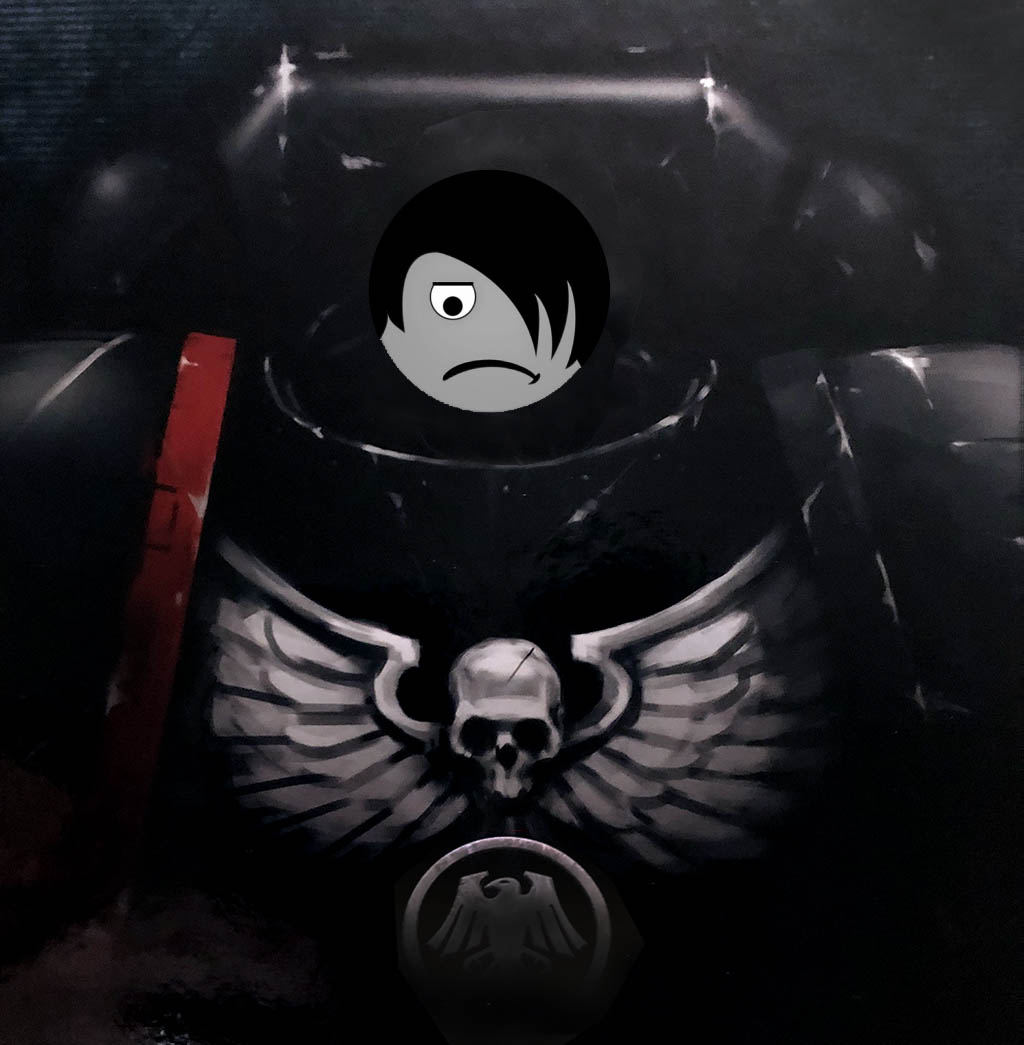 photoshop me brothers!
Submit your best emo Raven Guard "selfies" to us here:
In a week, we will pick the finalists and show you off to the world!
Behold the Dark Glory!
To get you started and "brighten" your day, a bunch of us took the challenge ourselves.  Who's your favorite?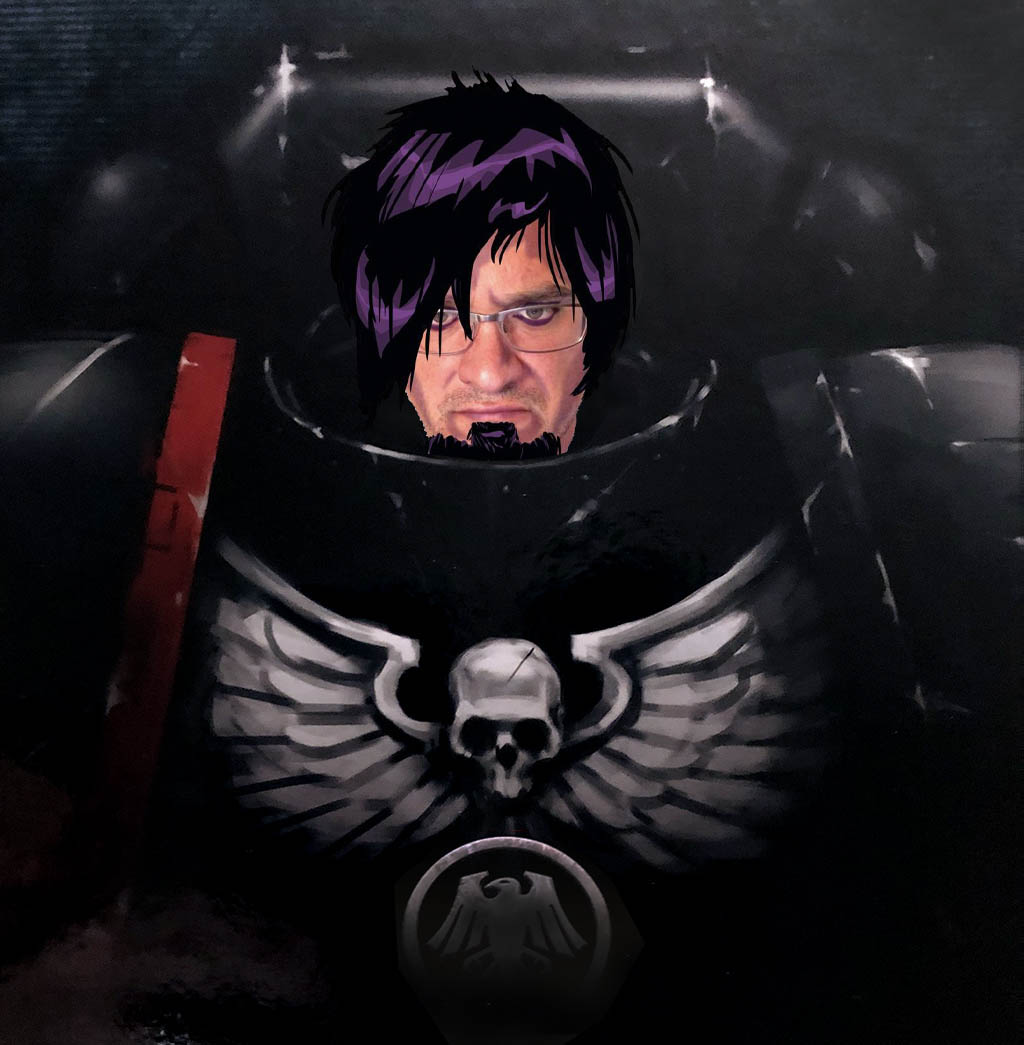 Brother-Captain Goatboy – Master of the Spam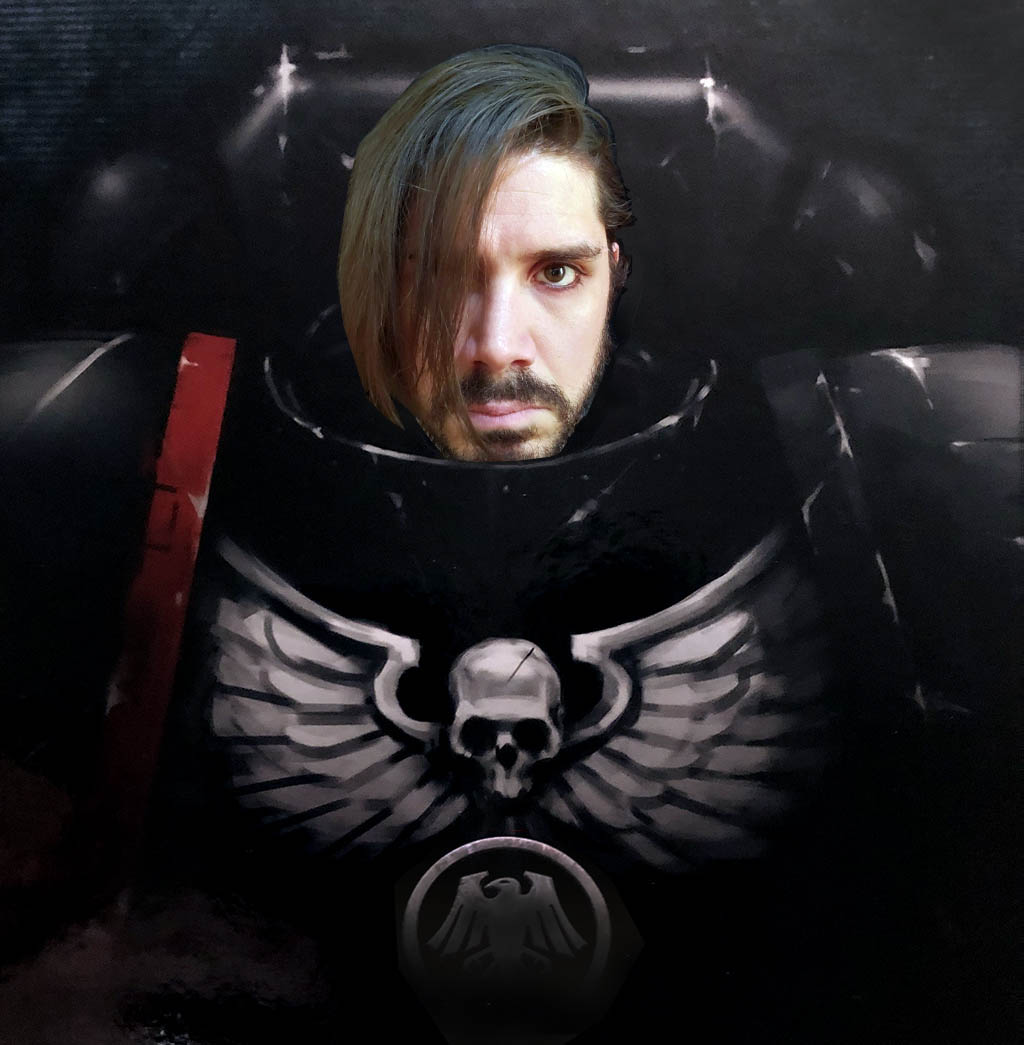 Brother-Captain Matt – Master of the Board Games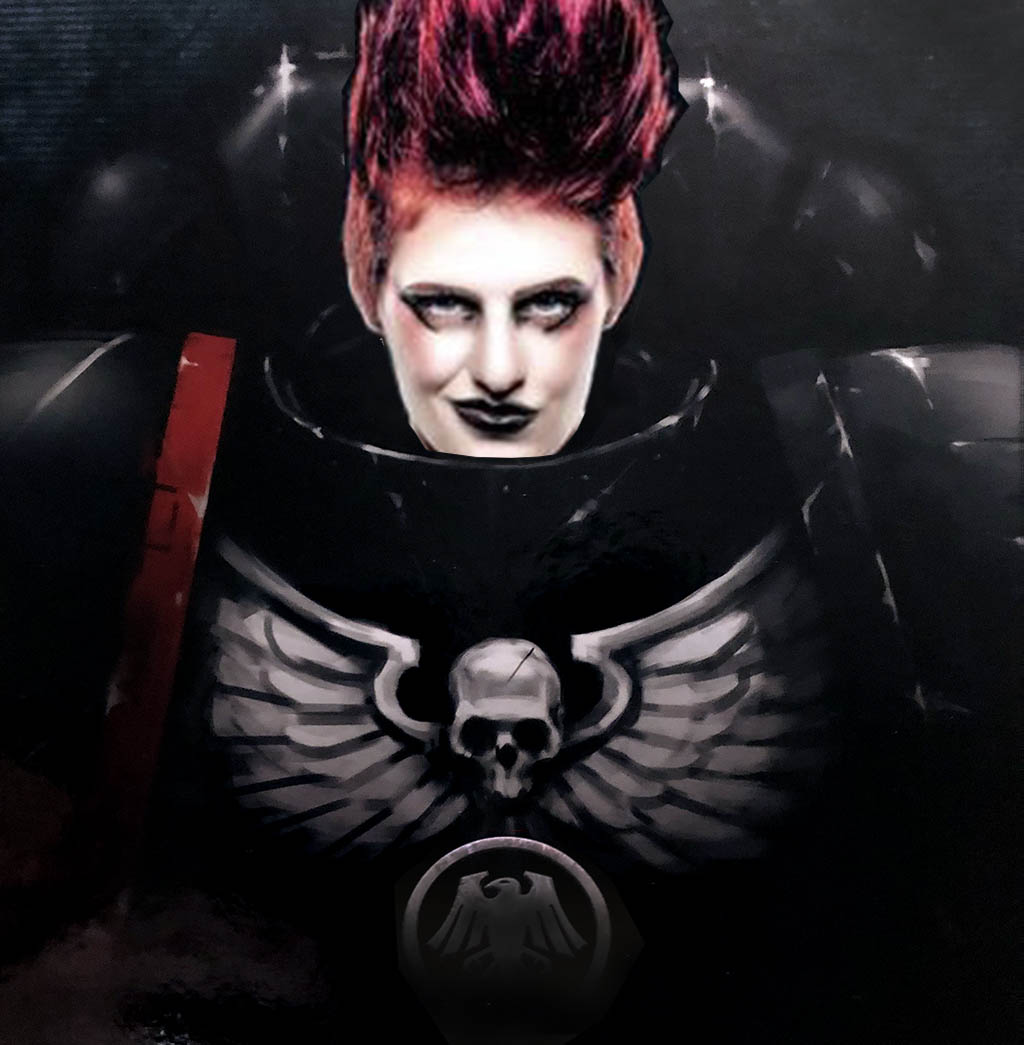 Brother-Captain MAYHEM – Master of Ceremonies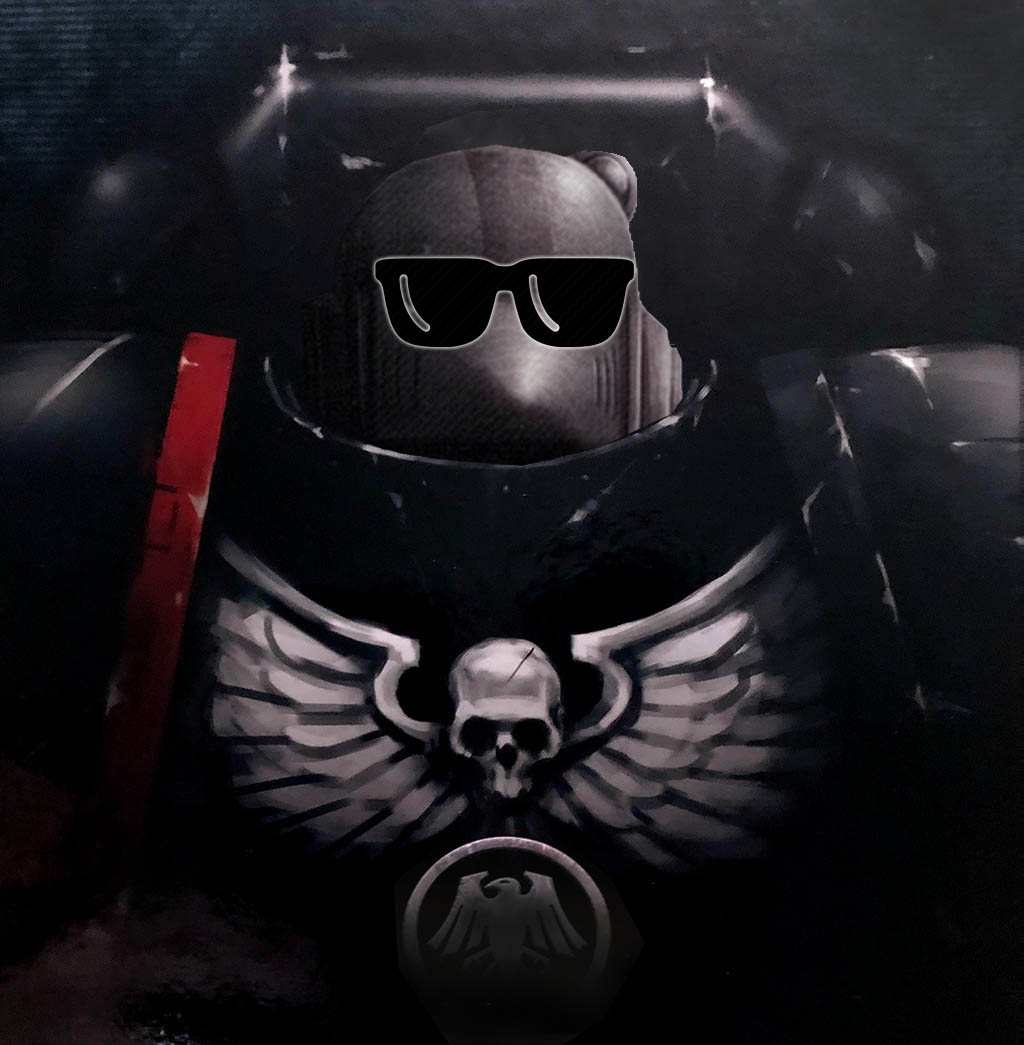 Brother-Captain AdamHarry – Master of the Armoury "Helmets, you fools, helmets!"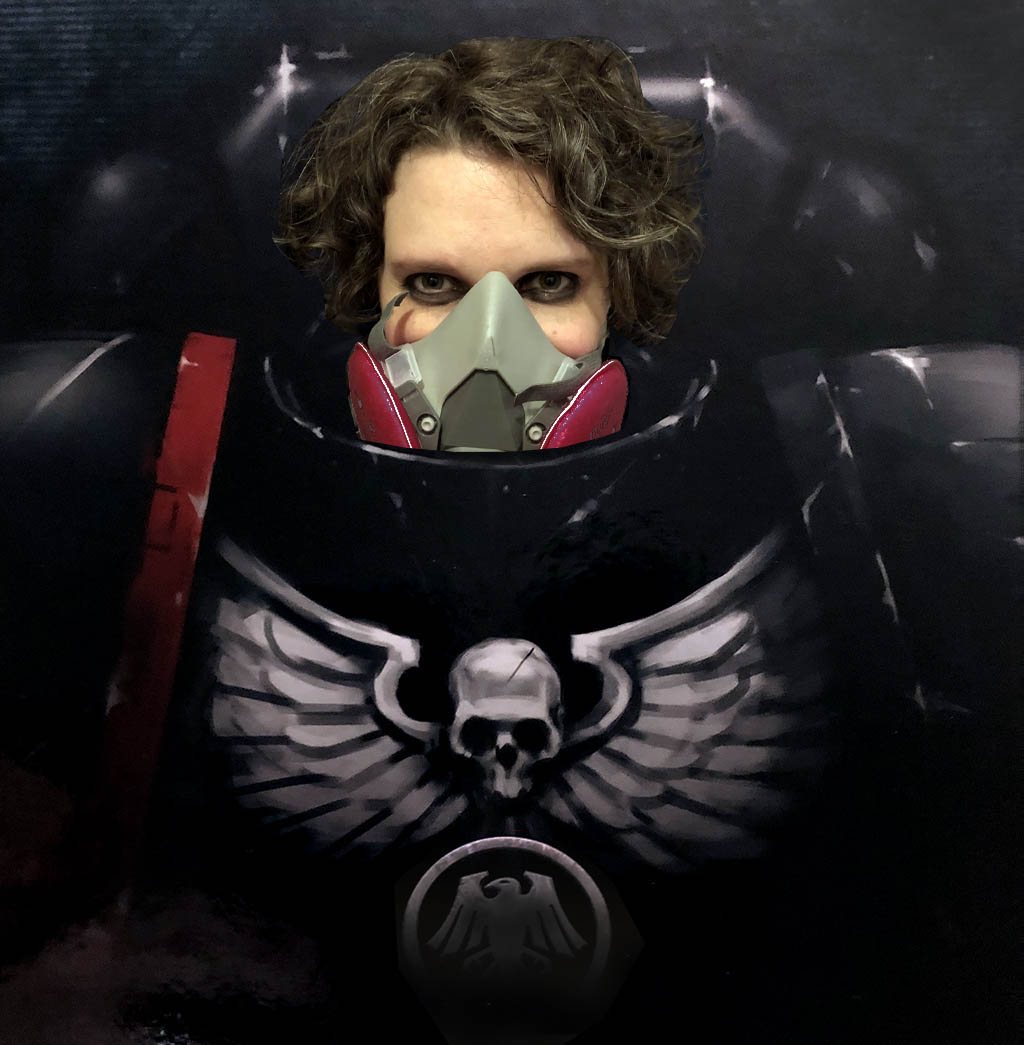 Brother-Captain Mars – Master of the Geekery
~Do the Raven Guard proud brothers and sisters, and start snapping away. We can hardly wait!
Have fun, and look more deep dives articles, INsiders, interviews, hobby, and yes, even fun community freebies courtesy of Prime.