Monsters and Mercenaries is about to hit Warcry. Here are 3 heroes I'm most looking forward to fielding, and how I hope they work.
This weekend, Monsters and Mercenaries will be arriving in stores and adding some brand new ally options to our Warcry crews. As awesome as all the warbands are, adding in a powerful allied hero is an exciting prospect. Here are the 3 heroes I'm most looking forward to adding into my warband, and how I'm hoping they'll interact with the game.
Ogroid Thaumaturge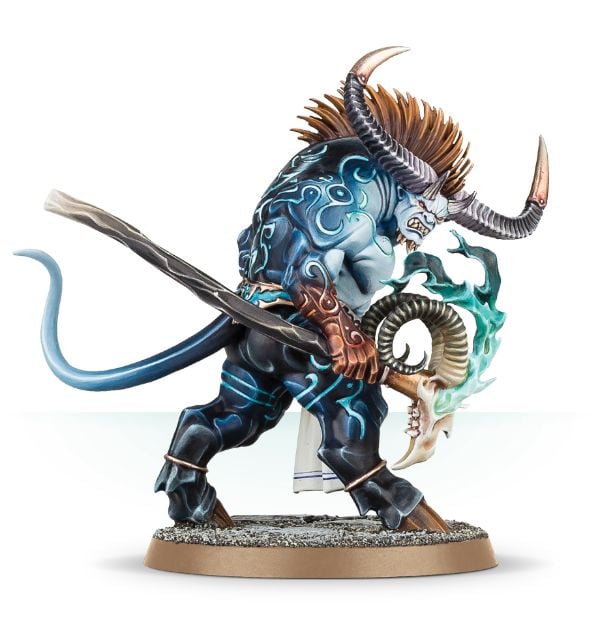 I have recently started a Disciples of Tzeentch army and saw how devastating the Ogroid can be on the tabletop. Combining a powerful melee profile and solid defenses with a devastating spell, the Ogroid is a one-model wrecking ball if utilized correctly. I imagine in Warcry, where individual models are designed to fight decently well on their own, something like the Ogroid will really shine, and could easily turn a bad situation. I'm not sure how they will handle magic in the Warcry system, but I am very excited to see how Fireblast translates into skirmish combat. My guess is they will give him a powerful ranged attack, or maybe it will be a triple ability, as I imagine his regeneration, charge, and rage will be. Either way, this will be a powerful addition to any of the melee focused warbands like Splintered Fang or Untamed Beasts, or a good balance to more fragile armies like Cypher Lords, and I can't wait to get it on the table.
Grey Seer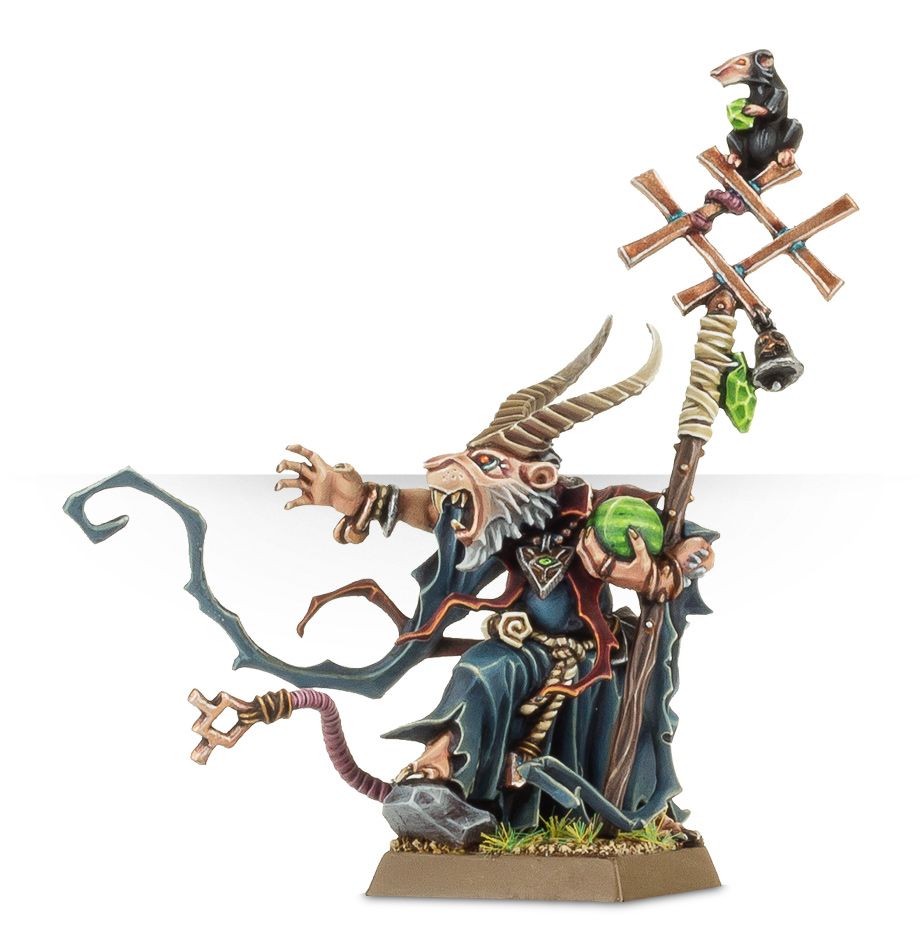 Unlike the Ogroid, the Grey Seer is most certainly not a combat piece, and should definitely not be sent into combat if it can be avoided. However, the Seer is an extremely powerful caster, has a great signature spell, and has a stash of Warpstone tokens to make its magic even stronger. Again, I'm not sure how magic will translate into Warcry, but I'm hoping that the Grey Seer will still be able to weaken and damage his opponents at once as he does in AoS. He will probably function best as a backline support piece and will fit perfectly into either a control army like the Cypher Lords or a solid defensive army like the Iron Golems. Depending on how the magic interacts, however, he may also find a spot in the Unmade, combining well with their debuff mechanics to make killing your warband more trouble than it's worth.
Skullgrinder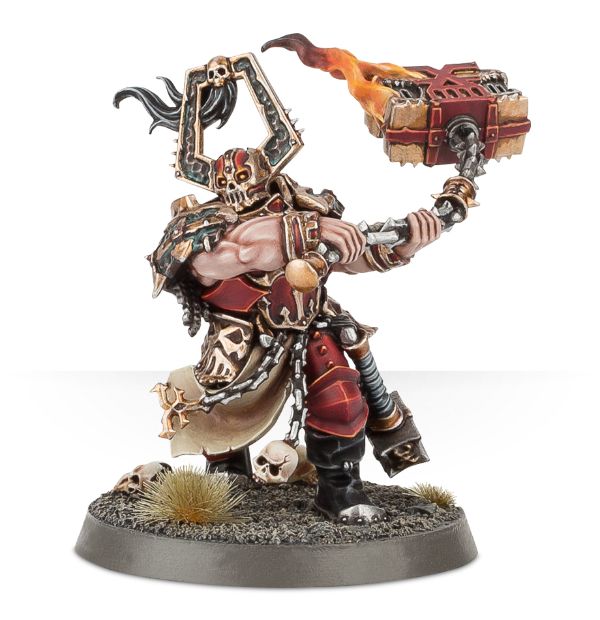 In AoS, this guy is an absolute unit and can be either a top-notch assassin, monster hunter, or small unit removal piece depending on how he's built. In Warcry, his model removal is going to make him a very popular addition to several warbands, especially with the addition of monsters. I'm hoping that his ability to dish out mortal wounds will translate into Warcry as a double or triple so he can put down big threats. In addition, he's just a monster by himself, so he will probably be able to deal with a warband of threats solo while the rest of your team cleans up objectives or stragglers. I'm sure that kind of power will come with a hefty price tag, but I'm also sure most of the allies will be pretty expensive adds considering the sort of power they can dish out. Either way, I'm excited to see this guy on the table, and while he's obviously perfect for an Iron Golems army with the whole blacksmith theme, I'd love to see him wrecking house while an elite Corvus Cabal warband flits around the scenery picking off any scraps he leaves behind.
What heroes will you be adding to your Warband?