The next faction for Para Bellum Wargames' Conquest is out this month. This war hardened take on classic dwarves brings craftsmanship, engineering, and the gifts of primal fire and earth to the battlefield.
The Dweghom are the firstborn children of War and their long history is steeped in warfare and loss. Originally crafted by the dragons as a race of peerless craftsmen, their Ancestors were forged to be the ultimate servitors; hardy, industrious, loyal and dedicated to the creation of beauty. Their lifespans were vastly extended and their memories made deep and enduring, so that the secrets of their craft would not be lost from generation to generation. For millennia, they labored for their masters and the Dragons thrived. Matchless artifacts and beautiful relics swelled the Dragon hoards, while the Rooks, the dragons' lairs, were transformed into marvels of architecture and engineering.
You can learn more about the faction here.
This month's releases include fire wielding berserkers, hold warriers, and more. Prices are't available at the moment, but their currently available unit kits run around $40.00 for units. Take a look at what's coming…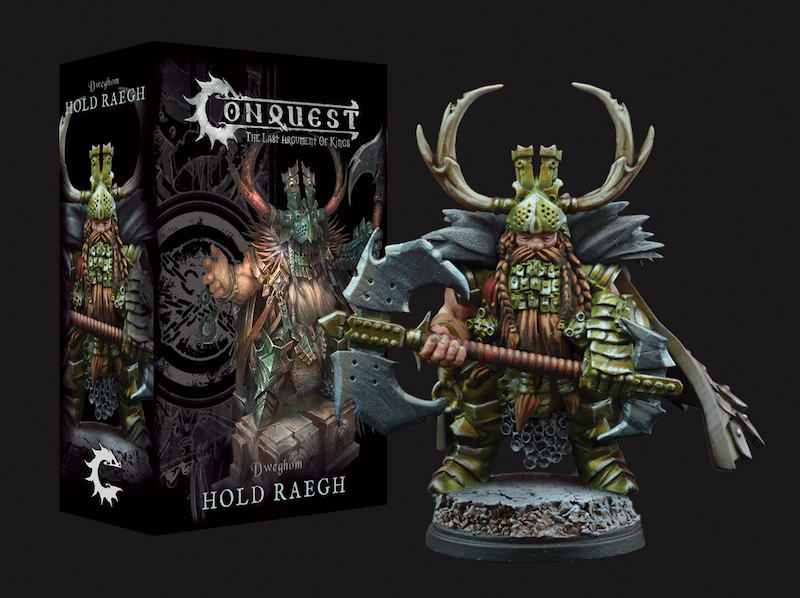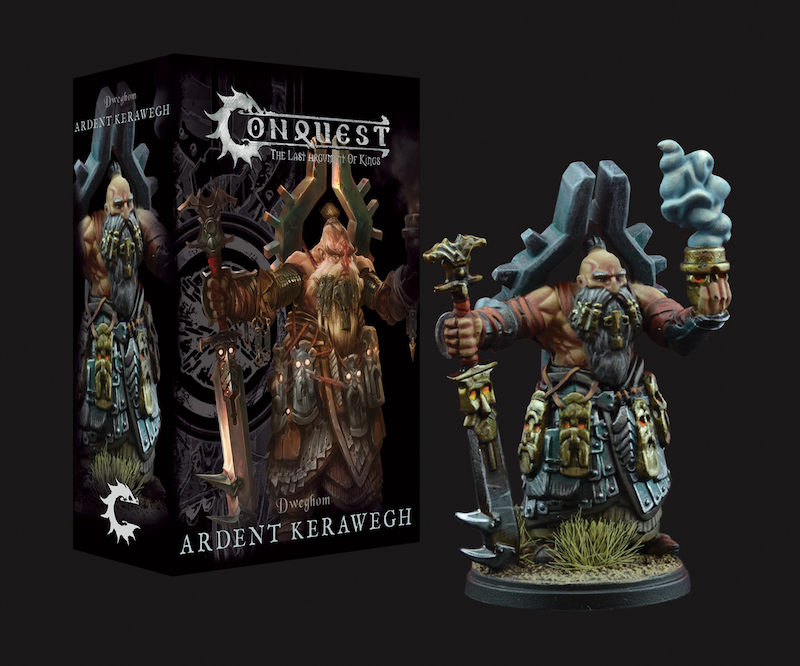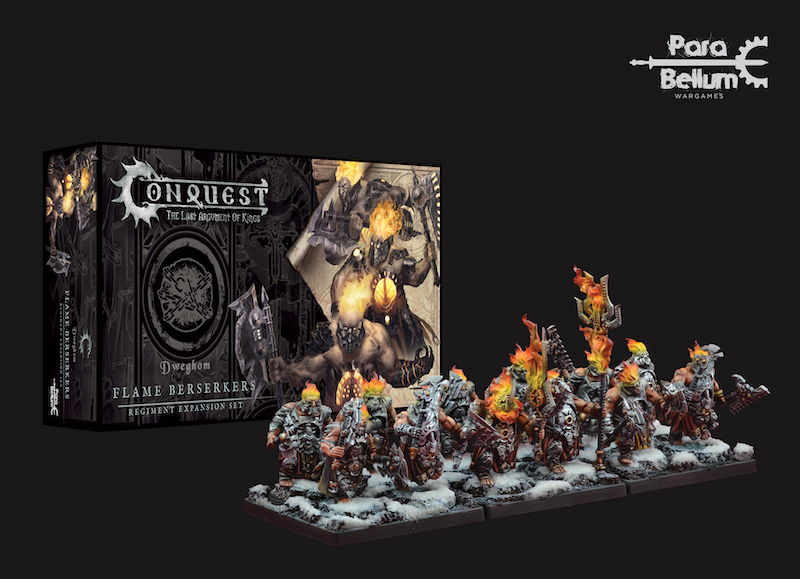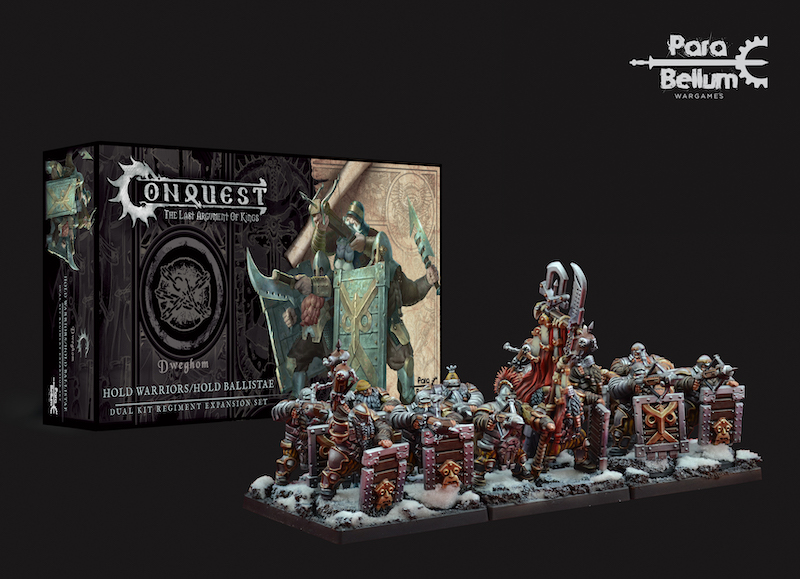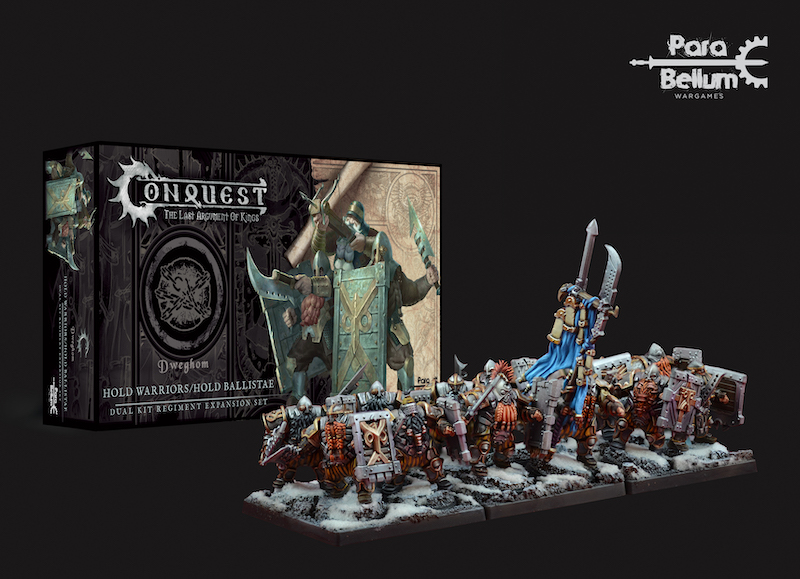 Conquest is a mass battle, ranks and file wargame with a ruleset by Alessio Cavatore – who worked on Warhammer Fantasy and is the head designer for Riverhorse – and minis from Para Bellum Wargames. There are four factions right now – the HundredKingdoms, the Spires, the Dweghom, and the Nords – with more in the works. Each faction offers its own unique fluff, play style, and look.
Para Bellum describes it as easy to pick up, but complex and challenging to master. Instead of traditional player turns and deployment, it uses a command stack mechanic. Each player determines the order of troop activation at the start of each turn, and different types of troops – light, medium and heavy – have their own roles in battle thanks to a unique escalation reinforcement mechanic. Lead your forces to victory using strategy and foresight!