The Iron Hands blend greek mythology with cybernetics to prove that the flesh is weak, but metal endures. Here's a look at how their rules work.
Invoking names like Medusa, Gorgon, and I guess Perseus, from a certain point of view, the Iron Hands (whose cybernetics are curiously mirror-sheened) are the official Adeptus Astartes fan club for the Adeptus Mechanicus. Like their best friends, they too eschew the flesh in favor of circuits, and they also fight with cold, calculated efficiency. Which happens to be the name of their special rule, let's take a look.
via Warhammer Community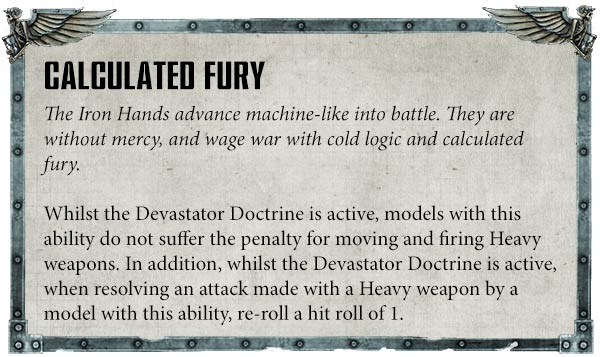 This significantly improves the accuracy of your heavy weapons, as not only will you be able to move and fire to your heart's content, you can freely send your captain smashing into enemy lines because you've got your own rerolls native to your unit. But this is only the tip of the augmented iceberg, let's dig deeper. The new Iron Hands are surprisingly mobile in certain ways, take a look at one of the new Warlord Traits, Student of History.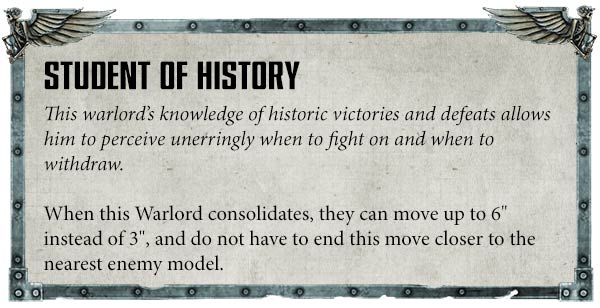 Just reposition wherever you need to be when consolidating, so you can ensure you're able to shoot and keep shooting with your fancy Iron Hands guns.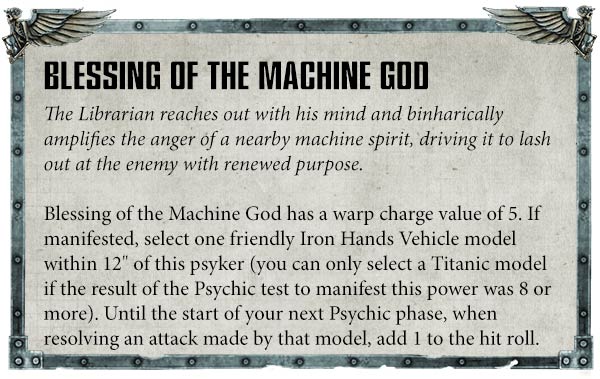 Or use your new Technomancy psychic powers to pretend to be an Aeldari–with this discipline, you'll be able to buff your vehicles so your heaviest firepower hits hardest. That's sort of the recurring theme with this army, keep your vehicles in the game doing their best as long as you can.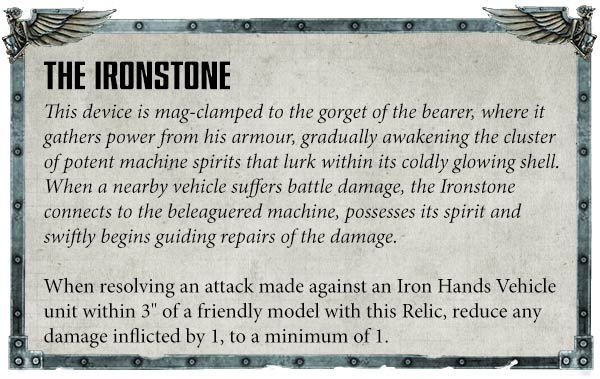 Even their relics are geared for this–the Ironstone helps reduce the damage your vehicles (like, say a Knight) take, so your Iron Fathers can repair them much easier and you'll be in fighting form longer. Here's a look at everything that's coming for the Iron Hands, take a look at the Table of Contents: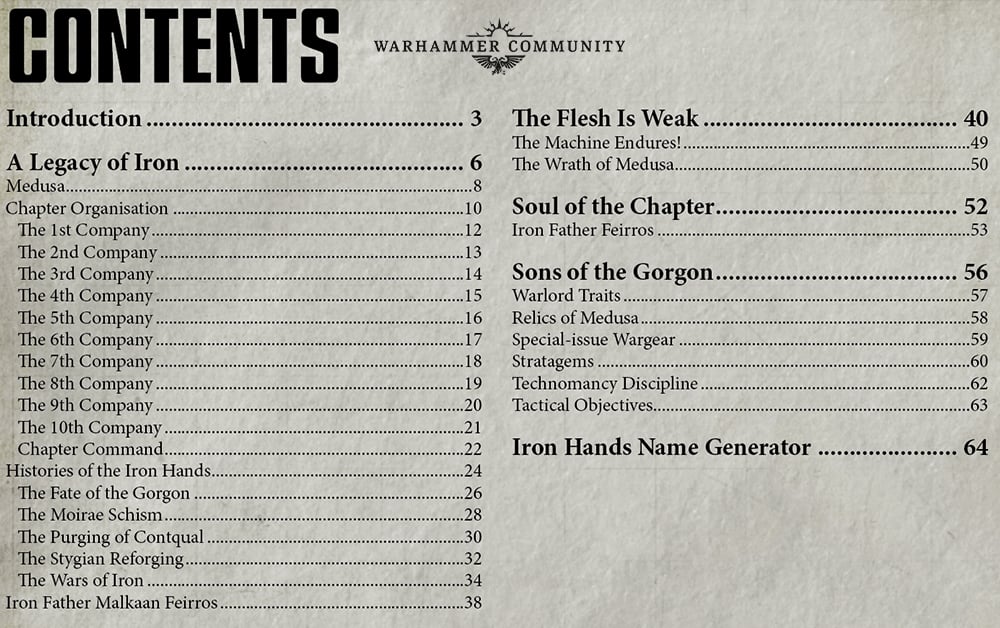 All this will be out next week, so stay tuned for more previews!
In the meantime, what do you think of these rules? Let us know in the comments!