D&D: Hold The Phone There's A Rick And Morty D&D Starter Set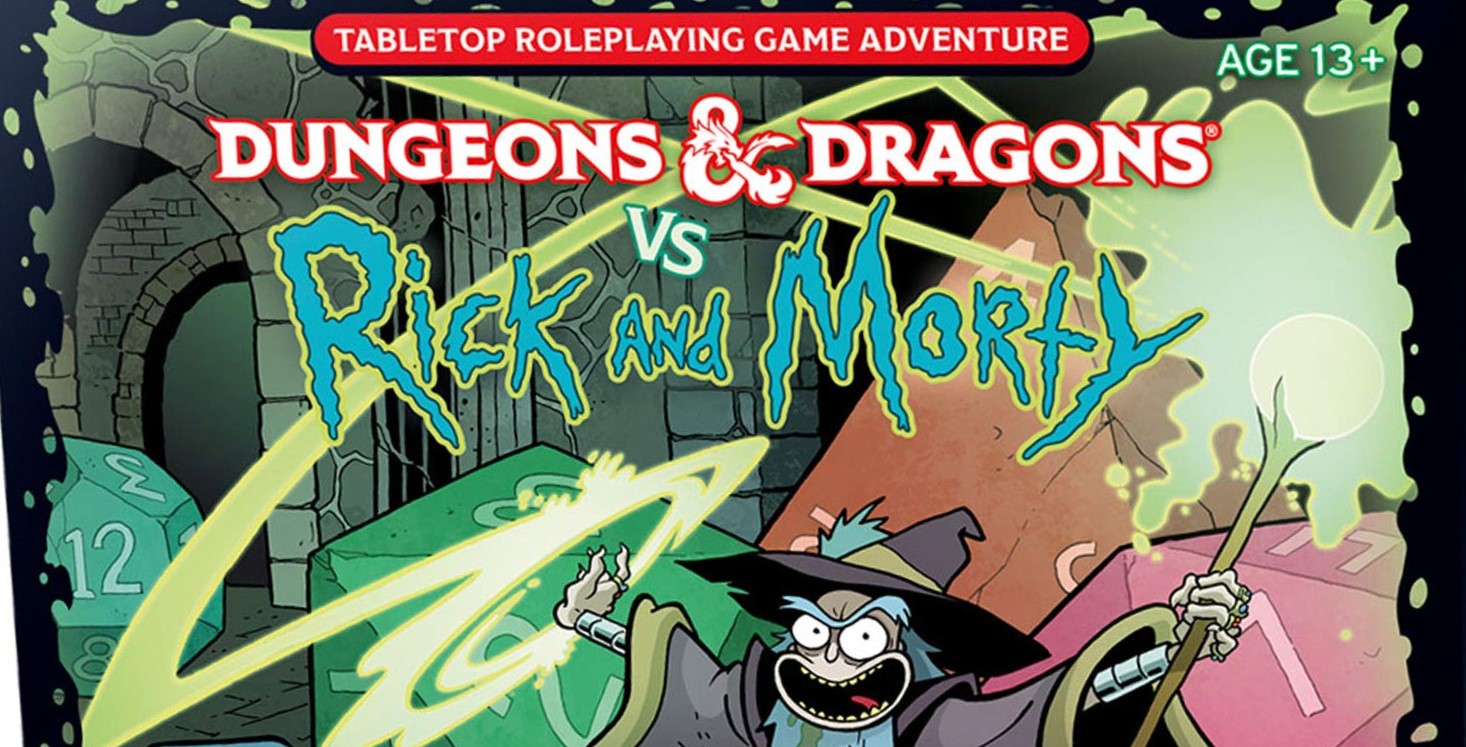 Grab your handy portal gun and oblique pop culture references because Rick and Morty have come to D&D again. This time it's an adventure YOU can play.
That's right folks, Rick and Morty TV's darling dimension-hopping dysfunctional duo are coming once again to D&D. Only don't call it a comeback, because they've been here for years. Well, months at least, if you go by the previous comic book series, which follows Rick, Morty, Beth, Jerry, and Summer on a wild adventure into the magical world(s) of D&D. But we're not here to talk about that series, instead we're here to talk about the upcoming Rick and Morty D&D Starter Set, up for pre-order now at your Friendly Local Game Store.
This adventure, created by the same excellent team that brought you the comic series–so Jim Zub, Pat "Finish The Kingkiller Chronicles Already" Rothfuss, and artist Troy Little–offers up an introductory experience that makes for an excellent companion to the comic series. So if you're interested in exploring a beginning campaign that takes you from levels 1-3 and features some cusses and cartoon mayhem, this is probably the starter box for you. Check out the details below.
via Wizards of the Coast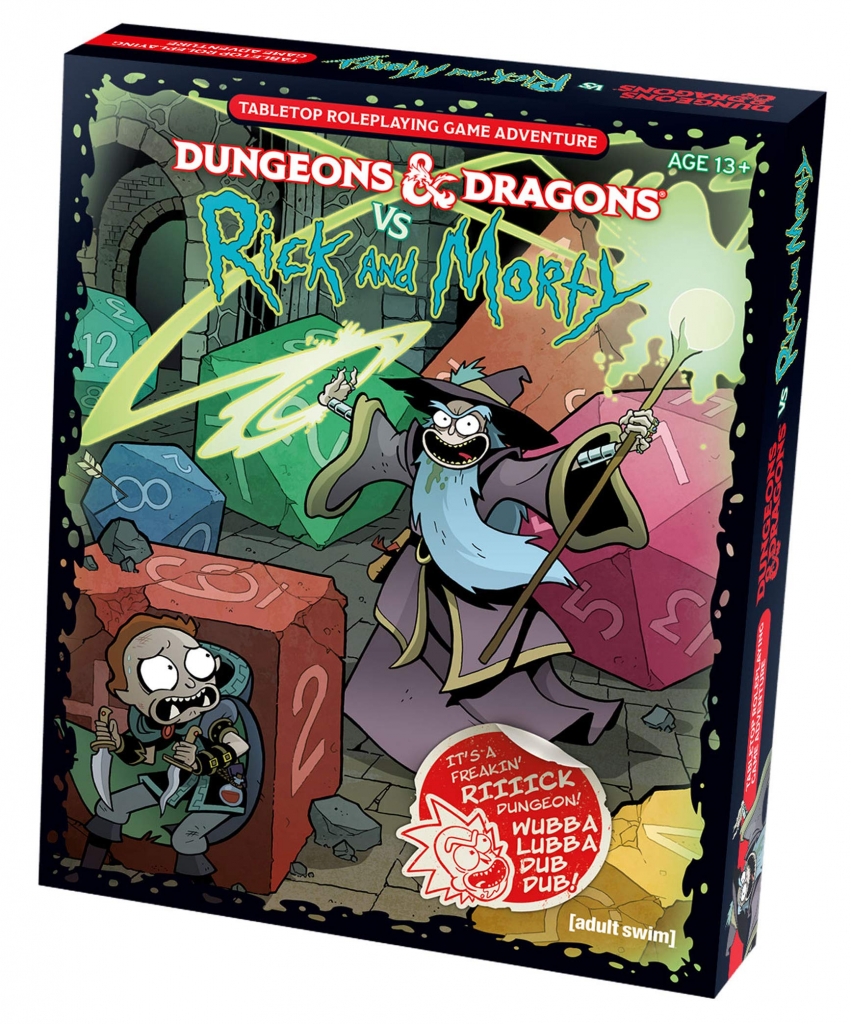 Play D&D through the lenses of the mad narcissistic genius, Rick Sanchez, from the animated Cartoon Network series, Rick and Morty—the Rick Way!
This tabletop roleplaying game boxed set blends the world of Dungeons & Dragons with mad narcissistic genius, Rick Sanchez's power gaming sensibilities, nostalgia, sarcastic metacommentary, and the reasons why people play D&D in the first place.
It includes everything a Dungeon Master needs to channel their inner mad scientist and run a rickrolling adventure for up to 5 players.
• Following the hugely popular comic book series Rick and Morty vs. Dungeons & Dragons, this boxed set is co-authored by Jim Zub (co-writer of comic book series) with new art by Troy Little (illustrator of comic book series).
• This complete campaign experience includes the following components: (1) 64-page rulebook annotated by Rick (2) 32-page original adventure for levels 1–3 (3) 4-panel folding Dungeon Master screen featuring new art (4) 5 ready-to-play character sheets (6) 11 dice
• A great companion to the comic book series, and a perfect gift for the Rick and Morty/D&D fan in your life.
---
The boxed set is expected to release everywhere November 19th. So strap in for dimensional derring-do. And an adventure where you'll probably end up turned into a sentient pickle.
Happy Adventuring!
Subscribe to our newsletter!
Get Tabletop, RPG & Pop Culture news delivered directly to your inbox.