Did you know that Fantasy Flight Games runs live streams and they show off a ton of upcoming cool stuff? Well they've got a plan for October – check it out!
FFG Live is a feature that FFG has been doing for a couple of months. It's a pretty informative stream that they produce that showcases many of the upcoming products and releases heading your way. On top of that, FFG also brings out the Game Devs and Designers to play their respective games, too. It's a great chance to "meet" the faces behind the games you love to play.
For October, FFG has a bunch of cool stuff on the way – take look for yourself: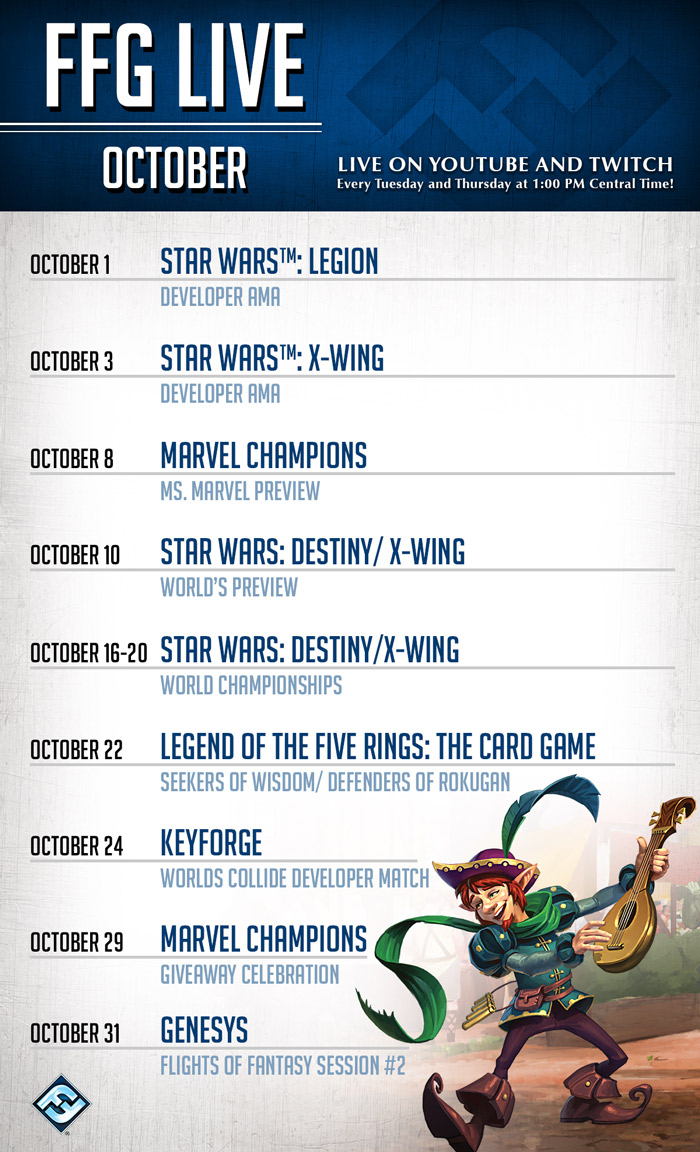 There is something for everyone in October from FFG – we've got a couple of Developer AMAs, product previews and spoilers, and we even have a couple of live play sessions, too. Be sure to tune into FFG Live to check out the shows you're most interested in!
But what if you can't tune in to the live show? No sweat – you can always hop over to their Youtube Channel and catch the shows there after the fact. They just won't be "live" at the time. Duh.
What shows are you looking forward to catch from FFG in October?