Geekery: Hobo Nickels – Mind Blowing Coin Art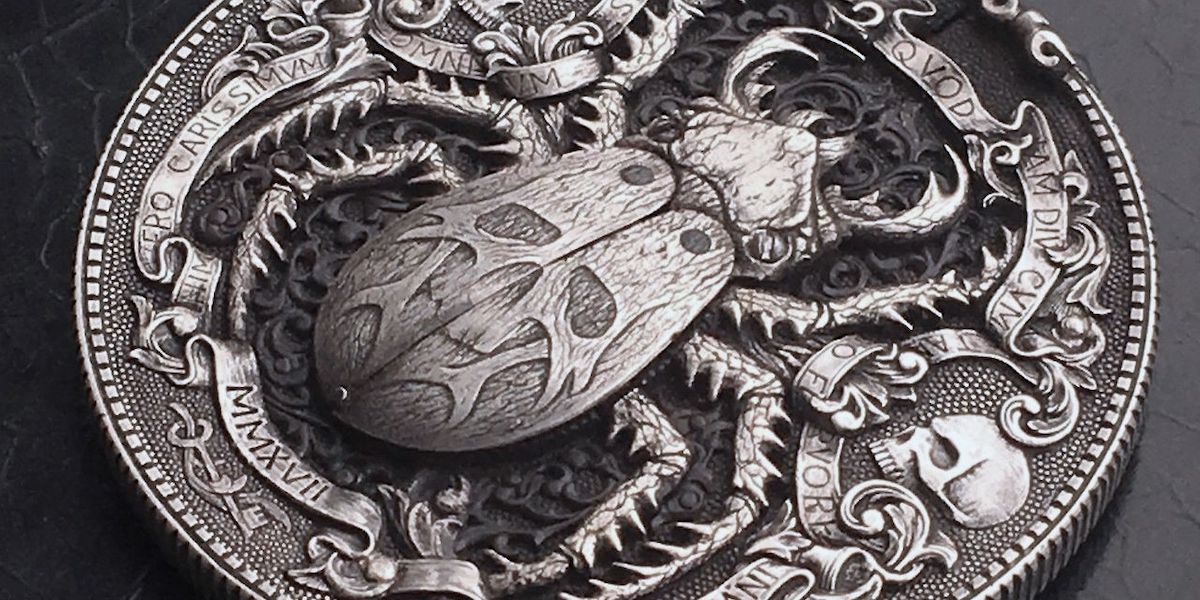 The sculptural art form of Hobo Nickels, modifying coins into new works, has been around since the mid 1700s. Initially they were done by creating bas relief in the metals used in coins; modern day tools have added new levels of complexity to the craft.
Traditional nickels modify the original design by carving, etching, and compressing the soft metal with basic tools. The buffalo nickel became the coin of choice at the start of the 20th century.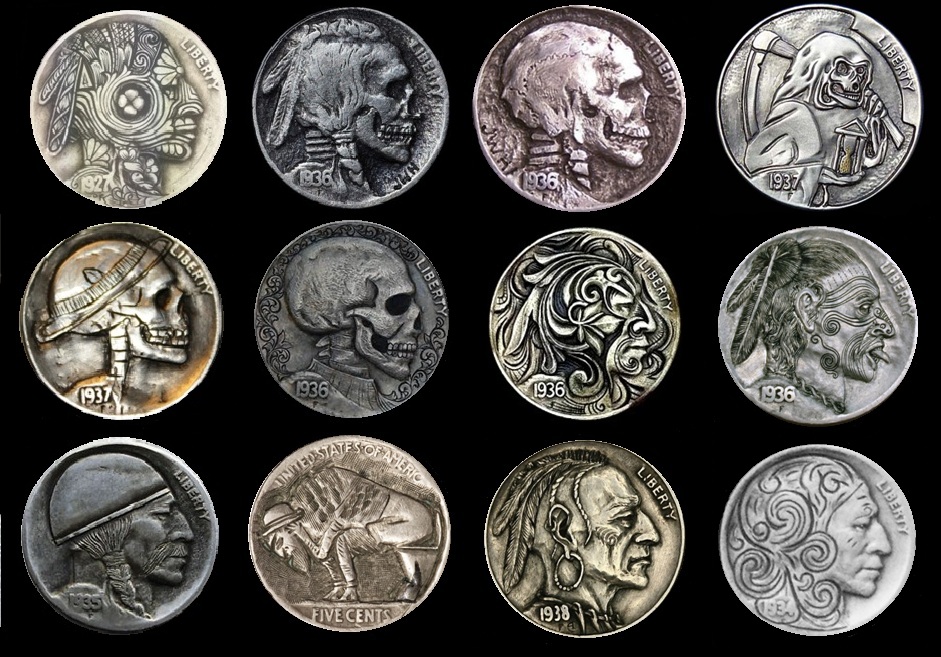 Larger coins, like Liberty Dollars, have become popular for their surface area and thickness. A talented artist can do a lot with them with modern jewelers' tools.
Works by Roman Booteen (his instagram is filled with WIP photos and videos), a Russian artist, have been making the rounds on social media recently. The level of craft is astounding – detailed etching, inlays, and moving parts are his trade mark. Authorized replicas of his pieces sell for hundreds of dollars.
It takes a long time and practice to get to that level. If you want to give it a shot, this beginners' tutorial from The Q shows how to remove the portraits from coins using standard tools.
If you're looking to really get into coin art, check out this demo with artist Steve Adams (whose originals sell for millions of dollars). He talks about tools, materials, and process in depth.