At a showing of Jurassic World at the ArcLight Cinemas in Hollywood Colin Trevorrow anounced that Laura Dern, Sam Neill, and Jeff Goldblum will be returning to the franchise in Jurassic World 3 along with Chris Pratt and Bryce Dallas Howard.
.@ColinTrevorrow is also brining back the original cast of 'Jurassic Park,' Sam Neill and @JeffGoldblum to reprise their roles in #JurassicWorld3! pic.twitter.com/nlVwKef10i

— Collider Video (@ColliderVideo) September 25, 2019
Goldblum starred in The Lost World and has lent his voice to several Jurassic Park video games; he most recently made an appearance in Jurassic World: Fallen Kingdom, so that was kind of expected. Neill and Dern's return are a bit more surprising. They haven't been a part of the franchise for nearly 20 years (the were both in Jurassic Park III).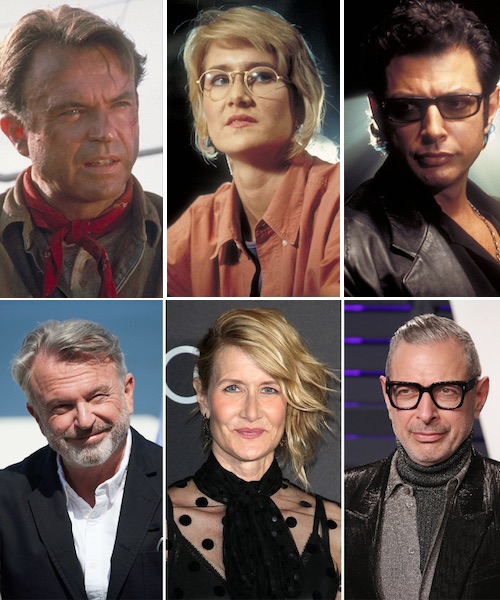 Not a lot has been released about the project beyond this news. The story will follow up the events of Fallen Kingdom, and we'll likely be seeing some dinosaur hunting shenanigans on city streets. The screenplay is being written by Trevorrow (who is returning to the director's chair), Emily Carmichael (Pacific Rim Uprising, The Black Hole), and Derek Connolly (Jurassic World, Detective Pikachu). It's being executive produced by Steven Spielberg.
Jurassic World 3 is slated to hit theaters June 11, 2021.