The beloved novels are getting another adaptation – will it be better than previous tries?
Deadline is reporting that the novel series is adapted for television by Oscar-nominated producer Jennifer Fox (Nightcrawler, Michael Clayton) and A24. It's currently being shopped to networks and streaming services.
This will be a third attempt to bring Le Guin's work to the screen. The Sci-Fi Channel produced a largely disappointing miniseries in 2004. It was cheesy, the dialog was bad, and it was filled with clichés that the books don't suffer from. It also whitewashed the diverse characters Le Guin created. That mess was followed up by a promising adaptation from Studio Ghibli – it was mismanaged by Gorō Miyazaki into a hollow, mediocre movie. The mythology of the books was cast aside and the story told was filled with unnecessary violence.
Le Guin lamented on her website that neither of those adaptations understood the spirit of her books – that they pulled pieces from her stories and used them with no context, and created new narratives in the setting that lacked coherence.
Previous failures means that this new series has a lot riding on it. Jennifer Fox had several conversations about the adaptation with Le Guin before she died last year, she was granted the rights and the author's blessing.
"Ursula Le Guin is a literary legend with a huge fan base and her work has been translated into practically every written language on the globe. She is second only to Tolkien in influence in this genre, and before she died last year, she agreed to put her most beloved work in my hands. This project is, therefore, a sacred trust and priority for me as well as an opportunity to create an iconic piece of American culture."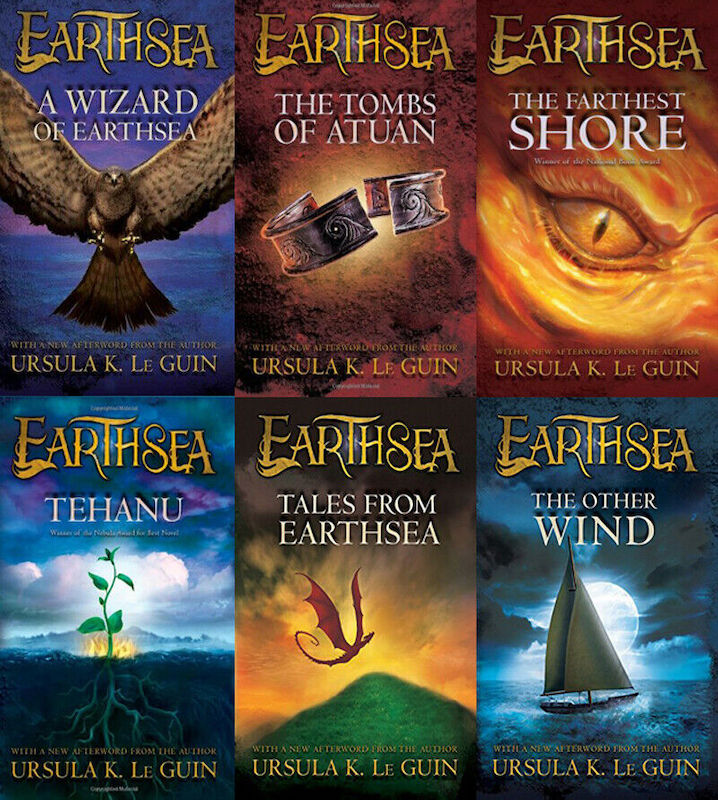 The author's son, Theo Downes-Le Guin, is backing the project.
"Ursula long hoped to see an adaptation of Earthsea that represented a collaboration between her ideas and words and the visual storytelling of others. I feel very fortunate that, with Jennifer Fox and A24, we have a bedrock of producing and development experience that can bring the sweeping narrative and moral truths of my mother's work to screen."
Sounds promising. I'm hoping fans get something closer to Peter Jackson's Lord of the Rings movies or the first several seasons of Game of Thrones (when the books were there to lean on) this time around. Something with a budget and good production, and a writer's room that understands Le Guin's work.