The third part of the Age of Ashes adventure path has everything you'd want–mysterious merchant's guilds, new nations, dragons, treasure–everything that defines the Age of Lost Omens.
The Age of Ashes smoulders on, bringing the first adventure path of second edition Pathfinder to a solid middle as the treacherous Cult of Cinders burns away but leaves behind another, even more mysterious foe: a merchant's guild known only as the Scarlet Triad. With more portals and clues to follow up on, the heroes of the Age of Ashes must be wary of plots by their mercantile enemies, while at the same time working to thwart their truly nefarious schemes, lest more people be hurt under the watch of the castle on Hellknight Hill.
If you've been following along at home, you know that Pathfinder's recent adventure paths come with new monsters, player resources, as well as making use of the Open Gaming License to support both Pathfinder and 5E, should you be playing that instead.
via Paizo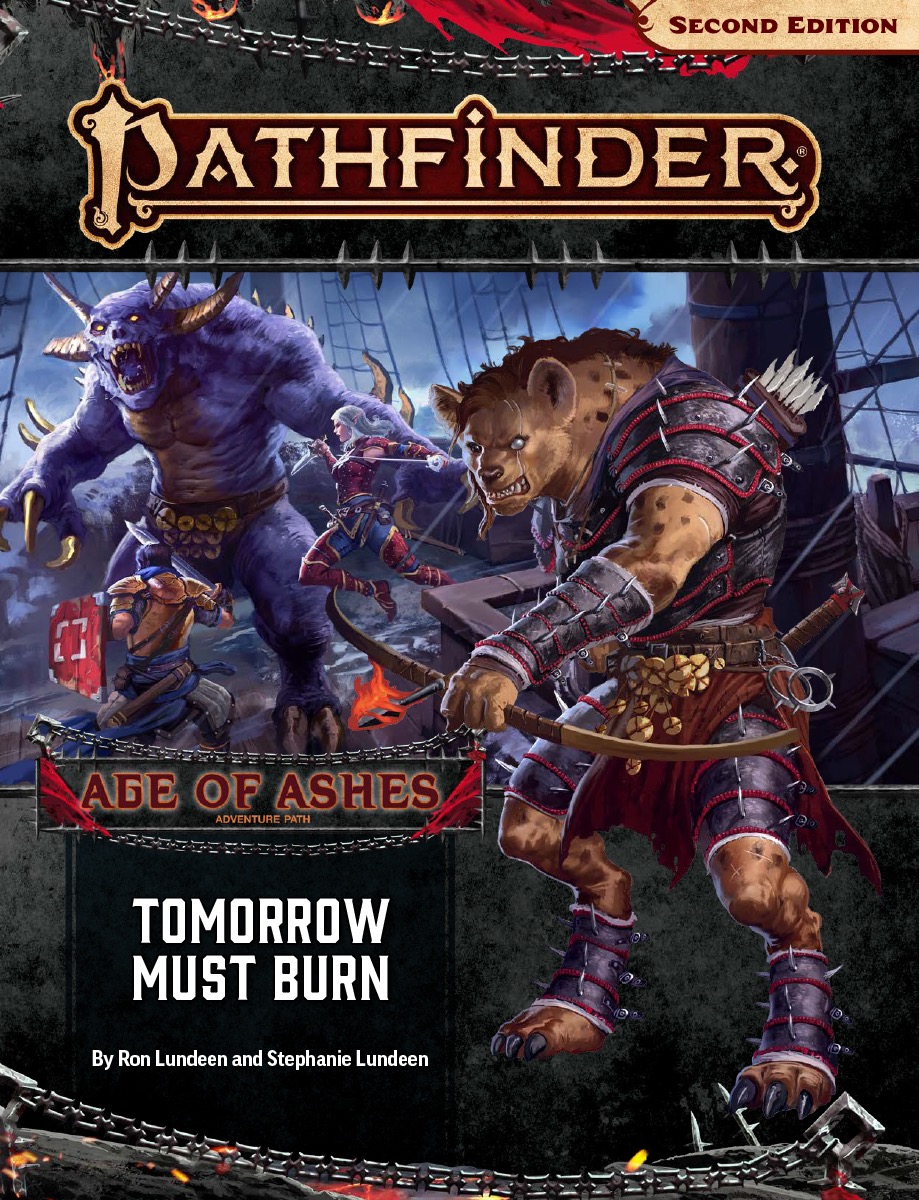 The Age of Ashes Adventure Path continues! In defeating the treacherous Cult of Cinders, the heroes discover a nefarious group pulling the cult's strings—a mysterious merchant's guild called the Scarlet Triad. Following clues and utilizing another portal found below their castle on Hellknight Hill, the heroes come to the recently founded nation of Ravounel, where they must stand against the Scarlet Triad as the group attempts to establish an underground slave trade. But as the heroes clash more and more with the Scarlet Triad, it becomes increasingly apparent the slavers have even more sinister plans for the Inner Sea region–plans that must be stopped!
Age of Ashes is the first Adventure Path using the brand new rules for the Pathfinder RPG. This third adventure is for 9th-level characters, and also includes a gazetteer to the newly formed nation of Ravounel, an exploration of the dragons of the world, a wealth of new options for player characters to discover (from magic items, spells, and feats, to a new class archetype), and more than half a dozen new monsters!
Each monthly full-color softcover Pathfinder Adventure Path volume contains an in-depth adventure scenario, stats for several new monsters, and support articles meant to give Game Masters additional material to expand their campaign. Pathfinder Adventure Path volumes use the Open Game License and work with both the Pathfinder RPG and the world's oldest fantasy RPG.
---
Happy Adventuring!