Come and get a look at one of the new ancestries featured in the upcoming Lost Omens Character Guide, and see why this new option won't leaf you be.
Introducing the Leshies–well reintroducing them, since they were a surprise hit in Pathfinder 1.0, and now they're soon to be back in Pathfinder 2.0 thanks to the upcoming player supplement: The Lost Omens Character Guide. The new book, which is all about ancestries, features three new (to Pathfinder 2E) ancestries, as well as new feats and options for existing ancestries, including both ancient and feral elves. Today though, we're taking a look at leshies.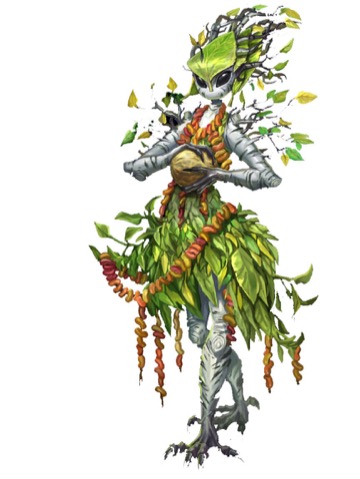 These nature spirits are dual-natured beings. On the one hand, they're ephemeral nature spirits at their core, but they are formless in their natural state. Without a body, they are all but powerless on the material world, so they inhabit special vessels crafted by powerful masters of primal magic. If their bodies are destroyed, the spirit within flees back into the lifestream nature, where it might be summoned into another body once again.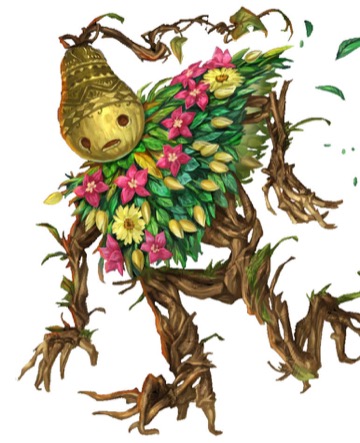 These mystical forest spirits are effectively immortal, though their bodies are as vulnerable as anything else. Especially since they're made of plants. As you can see from their artwork, there's a variety of looks your leshy might take–start thinking Kododama out of Princess Mononoke and you're in the right direction. Here's how they work in the game:
Leshies get 8 Hit Points from their ancestry, are Small, and have a speed of 25 feet. A leshy speaks Common and Sylvan, plus any additional languages they might pick up. Leshies lack vulnerable organs and veins, giving them an ability boost to Constitution, and have the tranquility and experience of an immortal nature spirit, getting another ability boost in Wisdom. They also get one free ability boost to put in any score. Leshies don't cling to old memories and can be a little empty-headed—in the case of gourd leshies, literally! —so they get an ability flaw to Intelligence. In addition, leshies don't eat like most PCs do, instead gaining sustenance from the sun or from rotting matter (though leshies have discovered a way to create bottled nutrients for themselves if they find themselves needing such a precaution).
They even have access to plant-based powers such as the ability to create seedpods that they can use to strike foes at a distance.

Leshies will feature in the upcoming Lost Omens Character Guide due out in October.

Happy Adventuring!