As part of an ongoing Kickstarter for Stranger Comics' Niobe, She Is Death, Paizo will be developing a module set in the war-torn world of Asunda.
Niobe and the world of Asunda are the subject of an ongoing Kickstarter as well as a series currently in development at HBO. This fantasy world is shattered by war, and Niobe, the titular hero, is a half-elven warrior who finds herself with no one to turn to when her world is divided.
It's also the setting of an upcoming Pathfinder module, which you can back today. Check it out!
via Stranger Comics
Welcome to our campaign set in the culturally rich, yet war-torn fantasy world of Asunda! Revolving around our Half-Elven hero Niobe, we are propelling her epic journey forward in tales old and new. Get two new Kickstarter Edition Hardcovers of our comic book Graphic Novels as well as the first issue of our next series! And if you missed our previous Kickstarters, scroll to the bottom of the page to see our REWARDS, ADD-ONS, and MERCHANDISE below, including the Niobe Miniature, Sword, Sneakers, Skate Decks, Jewelry, Rare Variants and more.
NIOBE: She is Death is a tale of revelations for a young woman who is tired of running. Niobe has lost her faith – in humanity and the world around her. In the sequel to the acclaimed NIOBE: She is Life, we witness Niobe's journey from heartbroken teenager to warrior woman, when Niobe becomes a badass bounty hunter, hunting down sex traffickers and slave traders. The very ones sent by her father to track her down.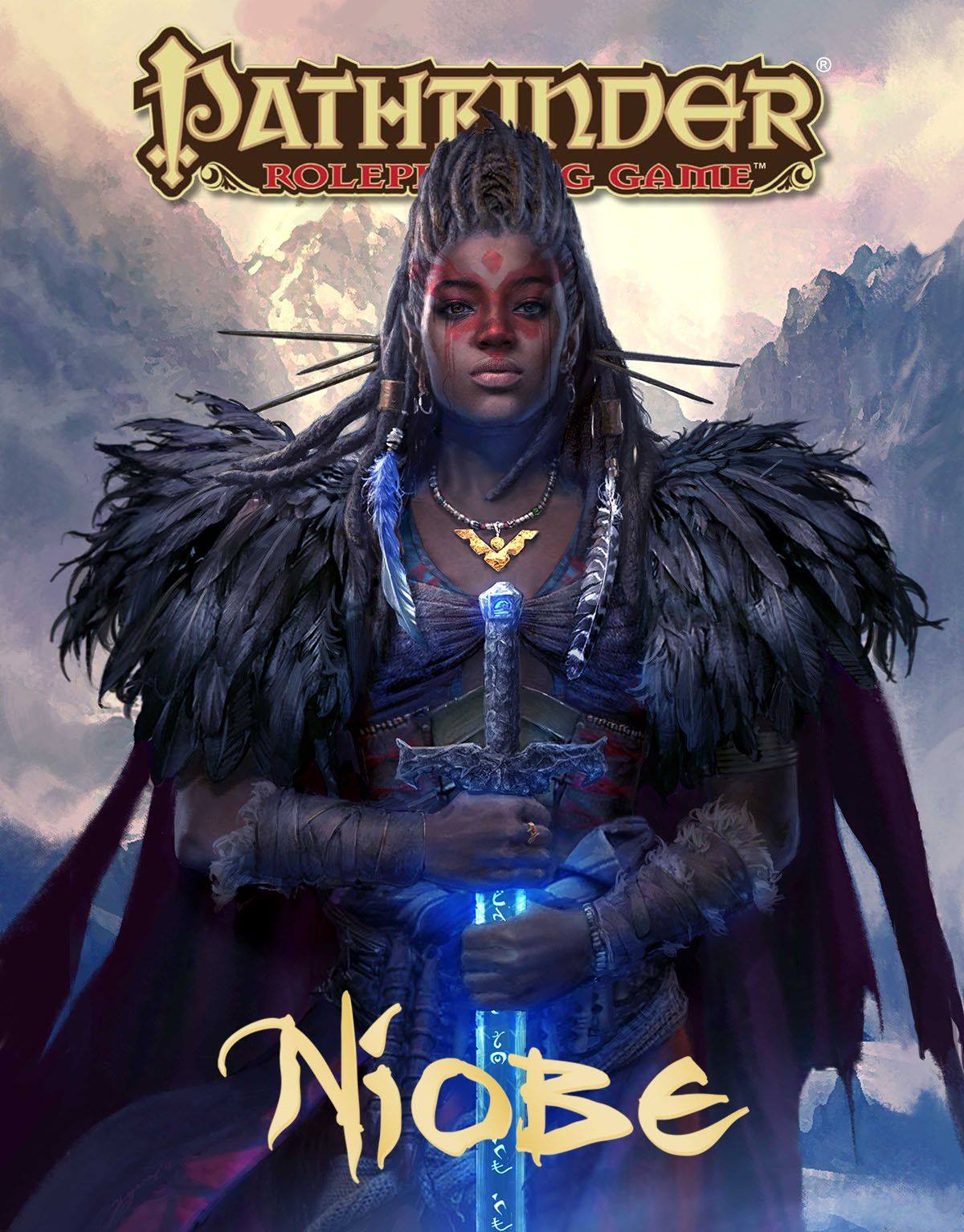 There's also an opportunity to get a Pathfinder 1E module set in Niobe's world of Asunda, with epic new races, feats, items, and more. Asunda is in development at HBO with creator Sebastian A. Jones co-writing and Executive Producing. Also available on the campaign are beautiful hardcovers for their comics, miniatures, LARP weapons and more! So you can read the books and play the game before it goes to the screen! Creators include: Peter Bergting (Lord of the Rings), Jae Lee (Dark Tower), and Hyoung (The Last of Us)!