Come take a look at what's new this week from Privateer Press–including Riot Quests heroes and a new Monsterpocalypse building.
Riot Quest is running, er, riot this week with a release of new solo heroes; on the Monsterpocalypse side of things you'll find UCI Industries Uber Corp Building ready to provide your monsters with support and adaptability at a reasonable price.
via Privateer Press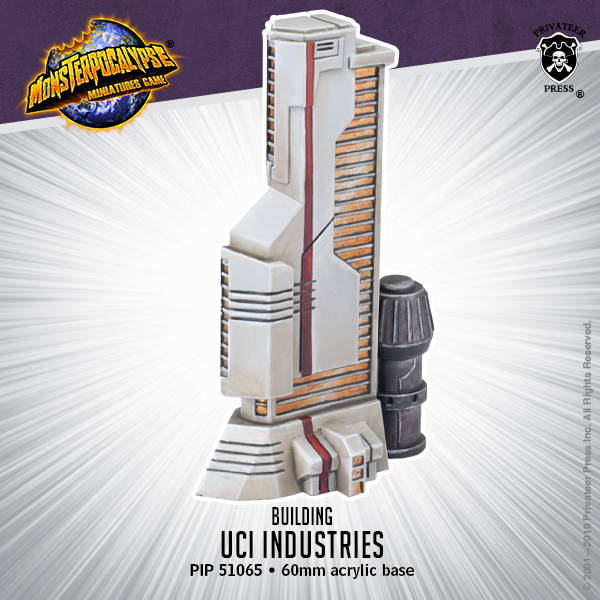 Proving supremacy in stationary strategic structures as well as its more mobile combat platforms, UCI Industries hosts peerless corporate espionage and replicative capabilities. These facilities can analyze the military support systems of your competitors and swiftly adapt its machinery to offer competitive and approximately equivalent functionality, for a fee. UCI also offers the use of its legal department to bypass zoning regulations, which might prohibit the construction of this building.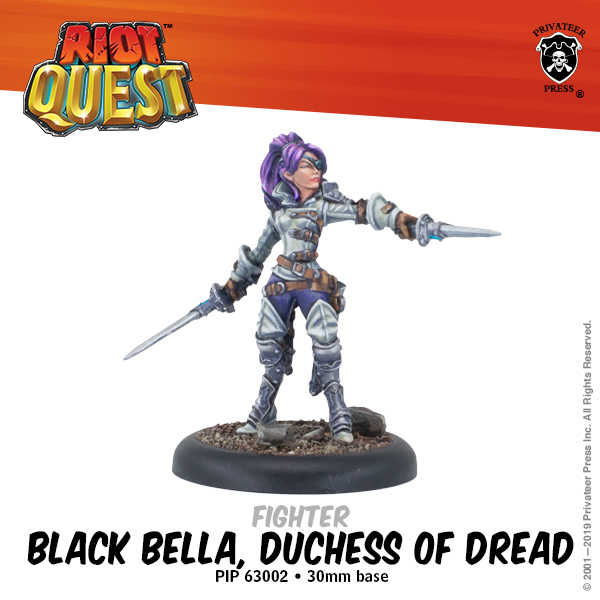 As merciless as she is beautiful as she is merciless as she is… You get the idea. The name Black Bella—aka the Duchess of Dread—strikes terror into the hearts of those who sail the high seas as well as those who hide from her on land. Woe betides he who gets between this pirate and her booty!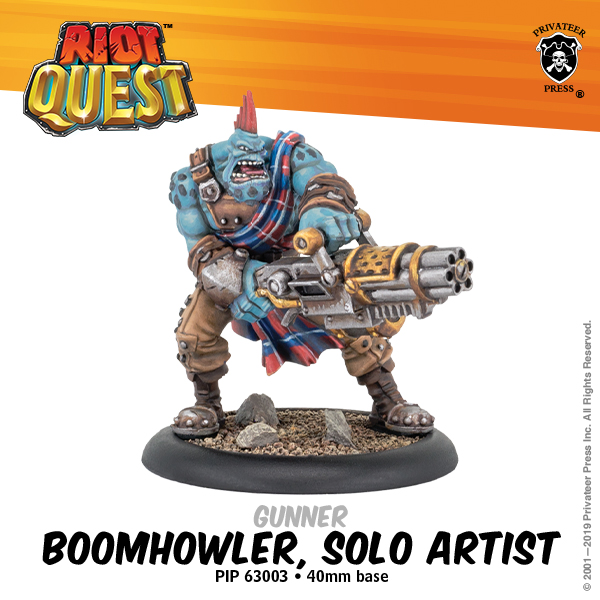 Once the leader of the infamous mercenary band, Boomholwer & Co., Greygore Boomhowler struck out as a solo act—no, like he actually struck out—until he found an instrument that truly spoke to him: a chain gun!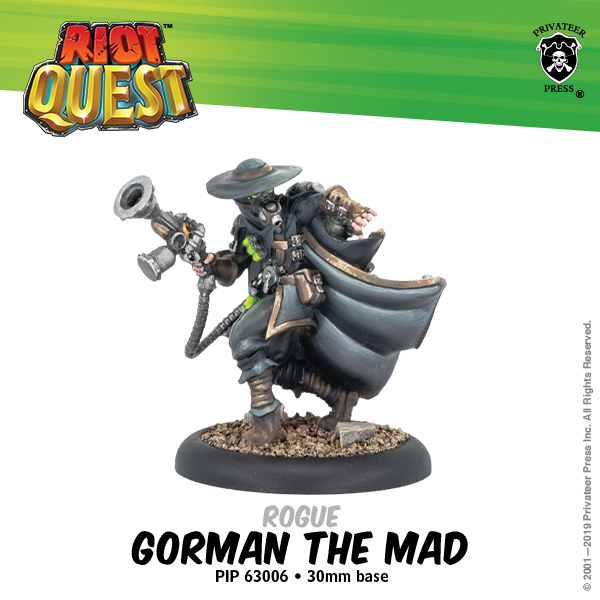 A classic case of what happens when someone gets too into their work, Gorman the Mad hasn't just taken things too far—he's taken them beyond the point of getting them back. With his alchemical cannon full of corrosive ooze, no looter's Riot Gear is safe when Gorman goes off the deep end in battle.