Fantasy Flight Games is previewing the Luke Skywalker and Darth Vader Operative Expansions!
Luke and Vader are back but this time they aren't your field commanders – they are Operatives! These two new expansions offer a new way to field these iconic characters in your lists and provide you with more options on the tabletop.
Farmboy No More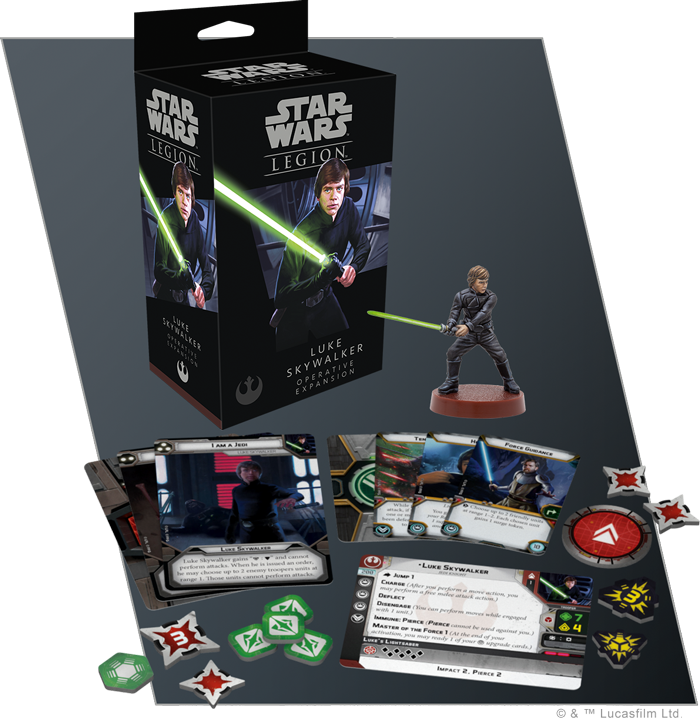 "Over the course of the Star Wars saga, Luke Skywalker has evolved from a farmboy on the backwater planet of Tatooine to hero of the Rebellion and, finally, powerful Jedi Knight. As he has made this progression, he has also transitioned from field commander leading Rebel attacks to a solitary figured focused on developing his skills with the Force. It should be no surprise, then, that the more experienced Luke Skywalker found in this Operative Expansion takes a different approach to combat than the plucky blossoming Force user found in the Star Wars: Legion Core Set."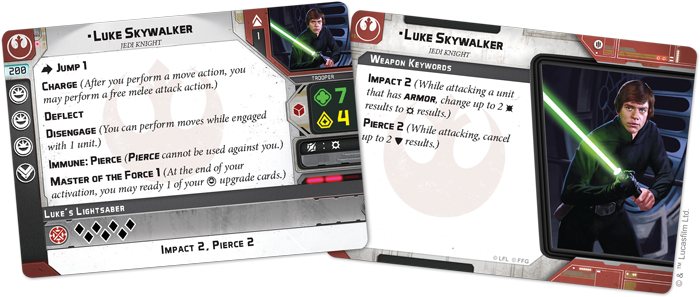 Luke's combat potential has shifted quite a bit from his release days. He's now dedicated to Melee attacks with his personal Lightsaber – and what a change that is! Boasting 7 black dice, he can cut a swathe through the toughest opponents. He's also armed with a ton of special abilities/keywords that will allow him to function (almost) as a one-man army. Enemies can't even "tarpit" Luke thanks to his new Disengage ability. If you need him to go out and complete an objective, Luke is more than able to do just that!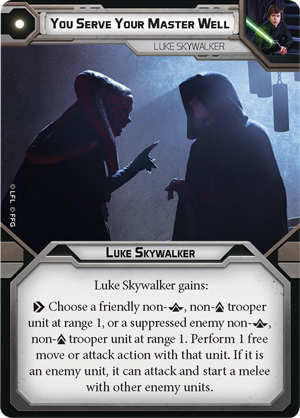 He's also tapped into more of the force powers as well. This is represented by You Serve Your Master Well – this command card allows Luke to activate another unit and have them execute a free move or attack action. Even enemy units, too!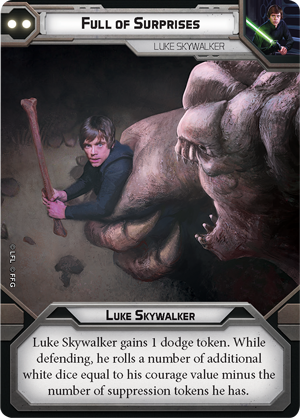 Full of Surprises is another great card for keeping Luke alive as it can add a ton of extra defensive white dice to his pool.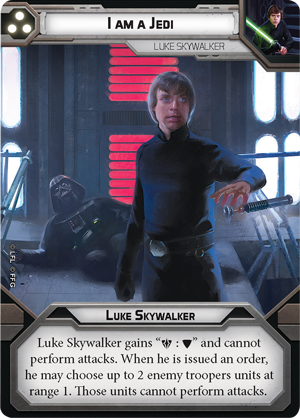 And finally, I Am A Jedi allows him to sacrifice his attacks but in exchange, he can stop up to 2 enemy trooper units from attacking. How's that for some Jedi Mind Tricks?!
The Dark Side Is Strong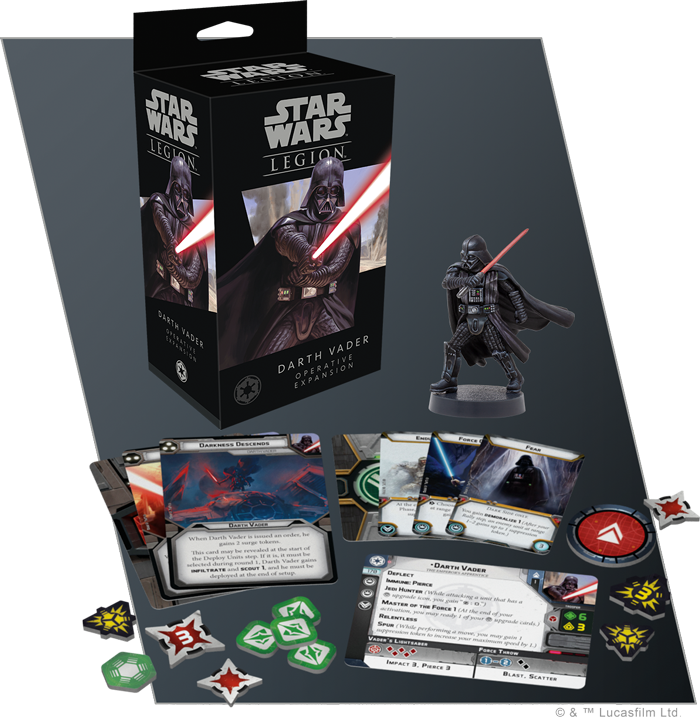 "Despite Darth Vader's great power, he is merely an apprentice to the true power in the galaxy: Emperor Palpatine. Dispatched to do the Emperor's bidding across the galaxy, Vader will not rest until his master's will has been carried out. Rather than command Imperial troops on the battlefield, then, this version of Darth Vader is more focused on personally eliminating any who would question the Emperor's authority."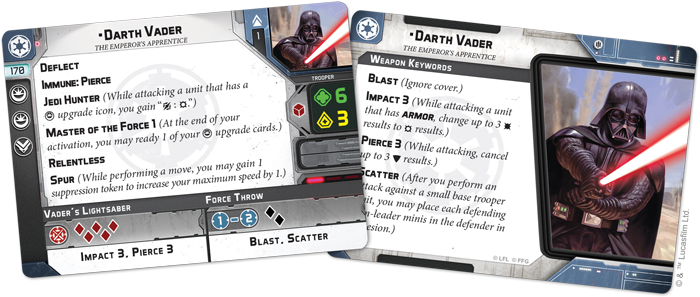 Vader is back and he's just as deadly as ever. Still packing his threating Red Lightsaber and a heafty set of abilities/key words, this Sith Lord is ready to carry out his duties. Vader wasn't exactly a slouch before and he's still one scary force monster.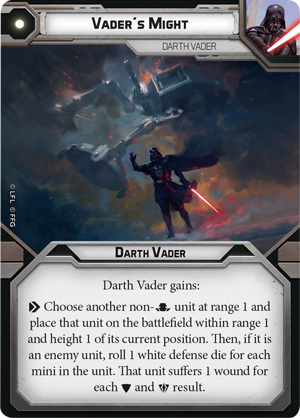 His first command card is Vader's Might and it showcases even more of his mastery of the force. You'll be chucking units all over the place!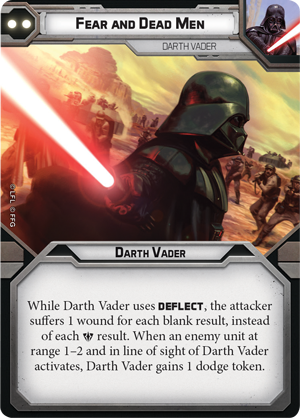 Fear and Dead Men is his second card and it allows him to wade into oncoming blaster fire with terrifying results. Not only does he gain a dodge token, he also causes damage to back to them on blank results! Fire at Vader at your own risk…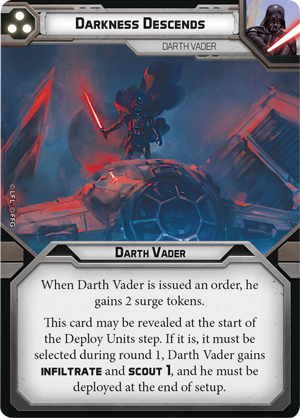 And finally Darkness Descends is his last command card. Two surge tokens is just the start. What this card really does is that it gets Vader into striking position turn one – during the setup step! Surprise – The Sith Lord is here to slay you.
Both of these expansions is due out in Q4 of this year!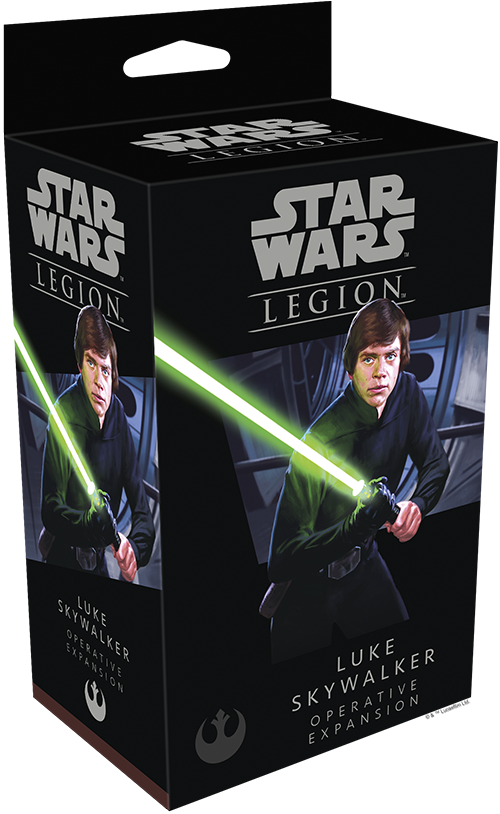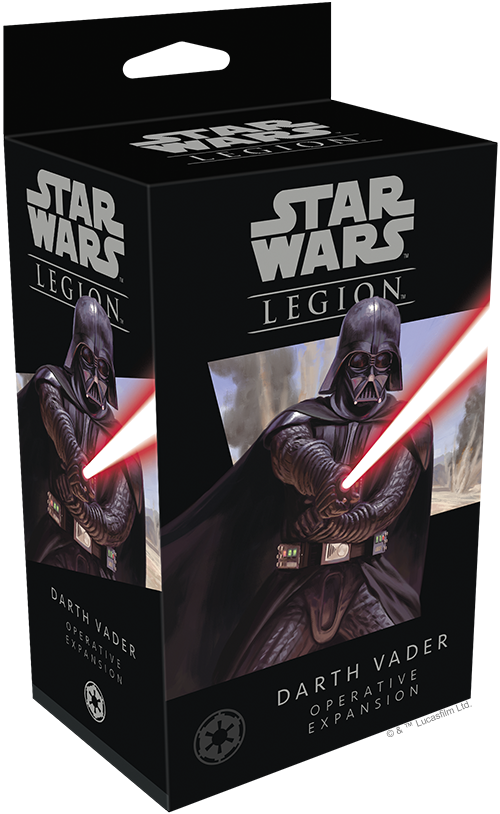 "For my ally is the Force, and a powerful ally it is."
~Yoda