Along with a bunch of toy reveals with cast members, there are new looks Rise of Skywalker and The Mandalorian, and a cut scene from Fallen Order.
The 45 min video bounces between reveals, news, and video clips from upcoming projects. They showed off a ton of new stuff from Hasbro (lots of Black Series figs), Lego, and Funko with cast members adding color commentary.
My favorites:
The Galaxy Adventure figs
D-O Interactive Droid (16:25)
Ultimate Pop-Up of the Galaxy (24:00)
New LEGO Millennium Falcon (28:30)
LEGO AT-ST Raider (38:43)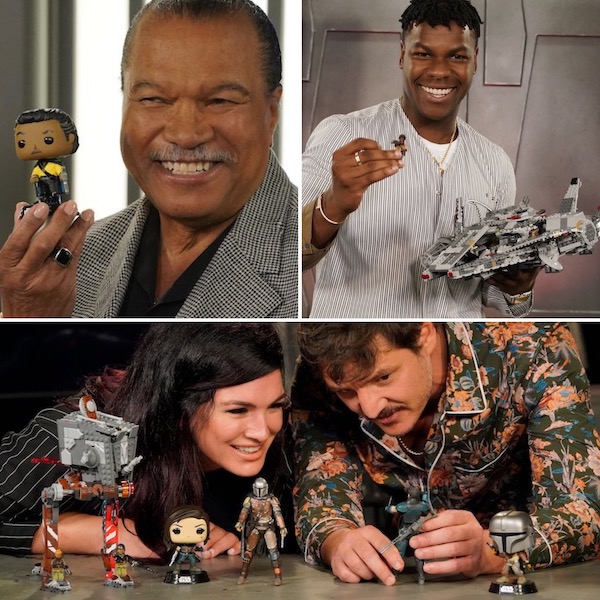 I'll have more details on Hasbro and Funko on Monday. Here are details for some of the LEGO kits, which will all be available next Friday, October 4th.
75254 AT-ST Raider – $49.99
540 pieces
Over 9" (25cm) high, 5" (15cm) long and 5" (13cm) wide.
Includes 4 LEGO Star Wars characters
Features posable jointed legs, a wheel-activated turning turret, opening canopy with space for a minifigure inside a detailed cockpit, and specially decorated elements for a cannibalized look.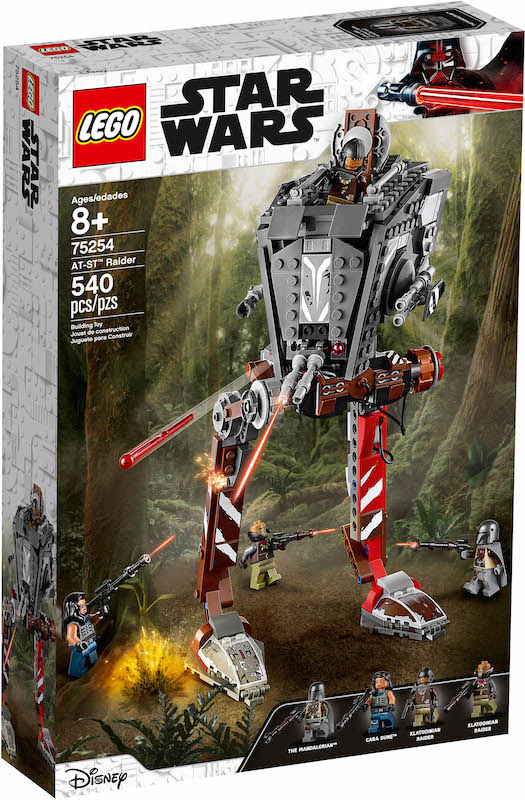 75249 Resistance Y-Wing Starfighter – $69.99
578 pieces
2" (7cm) high, 16" (43cm) long and 7" (19cm) wide
New color scheme
Includes 5 LEGO Star Wars characters
Features an opening cockpit, folding landing gear, 2 spring-loaded shooters and top-loaded bombs with trigger-activated release.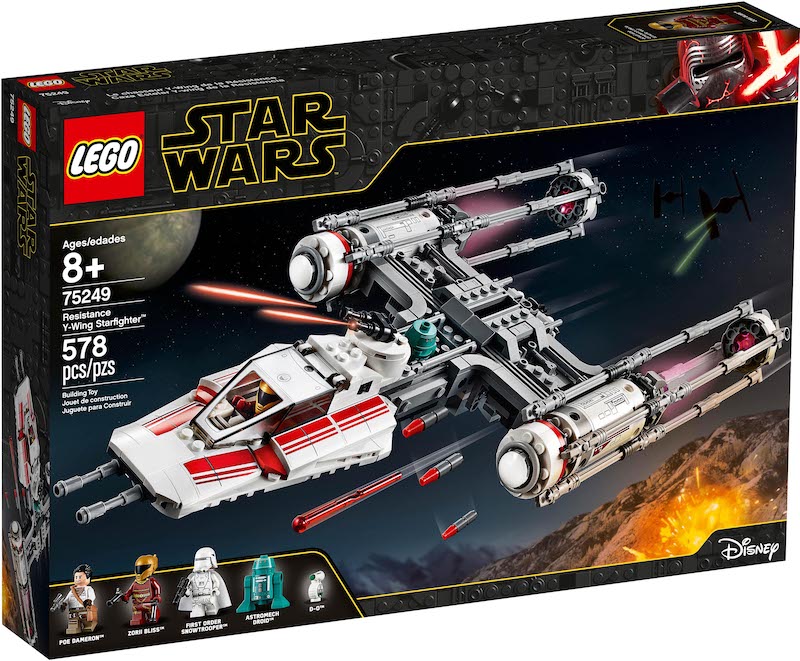 75256 Kylo Ren's Shuttle – $119.99
1005 pieces
With wings extended measures over 13" (35cm) high, 8" (21cm) long and 19" (50cm) wide.
Includes 6 LEGO Star Wars minifigures
Kylo Ren's command shuttle features rotatable right engine for folding in the wings when landing, the ability to shorten the wings by folding the top part down, 2 spring-loaded shooters, lowering access ramp and a 3-minifigure cockpit.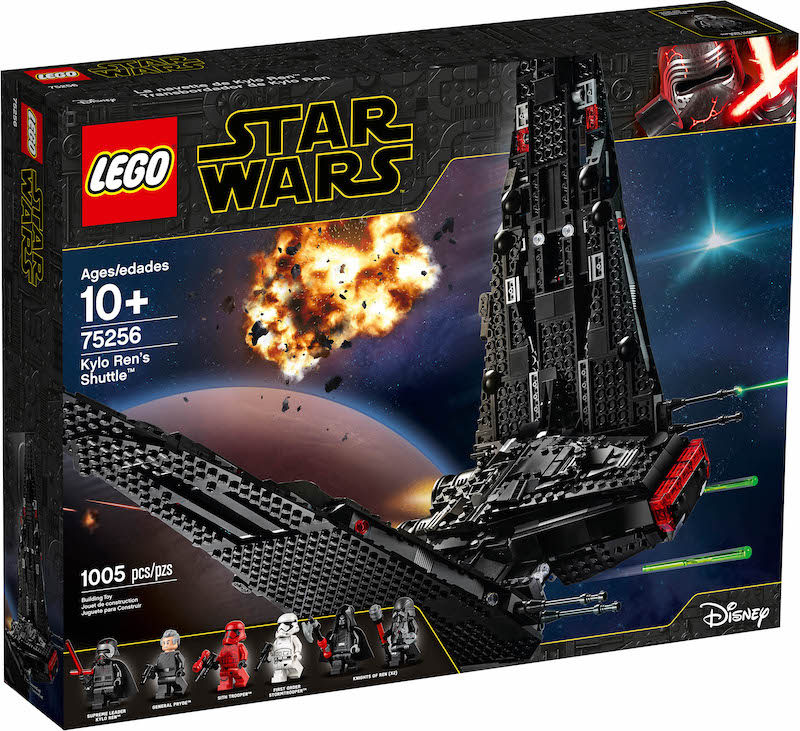 75257 Millennium Falcon – $159.99
1351 pieces
New Rise of Skywalker Edition
Over 5" (14cm) high, 17" (44cm) long and 12" (32cm) wide.
Includes 7 LEGO Star Wars characters
Features include a rotating top and bottom gun turrets (bottom turret fits 2 minifigures), 2 spring-loaded shooters, a lowering ramp and an opening cockpit with space for 2 minifigures. Interior details include a cargo area with 2 containers, navigation computer with a rotating chair, couch and Dejarik hologame table, galley, bunk, hidden smuggling compartment and a hyperdrive with repair tools.