The alliance of GW and Bandai could herald a new line of amazing toys to rival even Funko's POP! figs. Here's where we would start.
People have been begging for 40K action figures for decades. When GW announced the initial line of FUNKO POPS!, people were impressed. The GW line is, after all, custom built to be moved over into the toy industry. There is an incredibly deep line of background and ore to pull an almost endless range out of. And that's only the 40K side of things. I'm sure one of these days we will see a golden Stormcast Eternals and Age of Sigmar toys unveiled.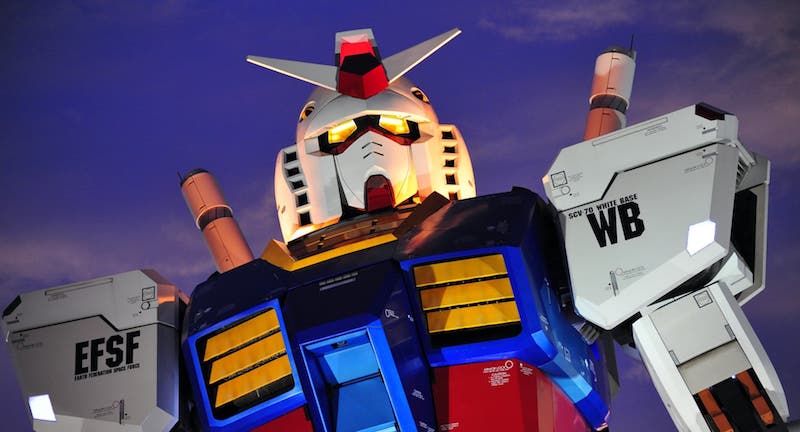 But if there's a company who really knows toys and action figures, it's the Japanese behemoth that is Bandai, who have made their GUNPLA range into a non-stop goldmine for decades. With so much 40K IP to choose from the real issue is where to start to grow an action figure range?
Here's our shortlist – designed to highlight the incredible diversity of races and appeal to both existing collectors and newcomers who are unfamiliar with Warhammer 40K.

Primaris Marine
Of course, GW started with the keystone of their IP, the Space Marines, and there is no better poster boy for the entire Warhammer 40,000 IP than an Ultramarine Intercessor.

Chaos Marine
For every noble Autobot, there must be a villainous Decepticon. For 40K that would have to be a Chaos Marine, done in the new style from the latest codex. Among all the potential Chaos Legions, I think the best starting point is the Black Legion.

Ork Nob
Orks are all over fantasy and sci-fi universes and are well understood. I would think a super muscled nob with a power claw and ridiculous shoota would be well received. I'd guess that GW would go with either Evil Suns or Goffs to start the Greenskin action figures off right.

Dire Avenger
You can't have Orks without Elves, and the next easily understood faction would be Eldar. If you're going to do Craftworlders, what better jumping-off point than a Dire Avenger, maybe an exarch with the elegant sweeping horsehair crested helmet, avenger catapult, and pistol.

Genestealer
Everyone loves gribbly aliens and a posable Genestealer with a variety of changeable heads for the various biomorphs would be AMAZING – and the perfect jumping-off point to introduce the Tyranids. I'd do the original retro deep blue with purple trim Space Hulk theme.

Fire Warrior
Go a little hard tech with a Tau Fire Warrior with all his goodies – Pulse rifle, pistol, grenades, and throw in a Gun Drone to spice up the action figure. Classic T'au tan will work great.
I think that gets across the basics of the 40K universe in a tiny initial range that GW/Bandai can expand forever. Obvious 2nd run figures could include:
Astra Militarum Guardsman
Necron Immortal
Skitari Ranger
Adeptus Custodes
Plague Marine
And on, and on, and on, and on.
~What would you start with for the first 5 figures after our Ultramarine Primaris?