Warhammer 40K: Iron Hands New Releases Unboxed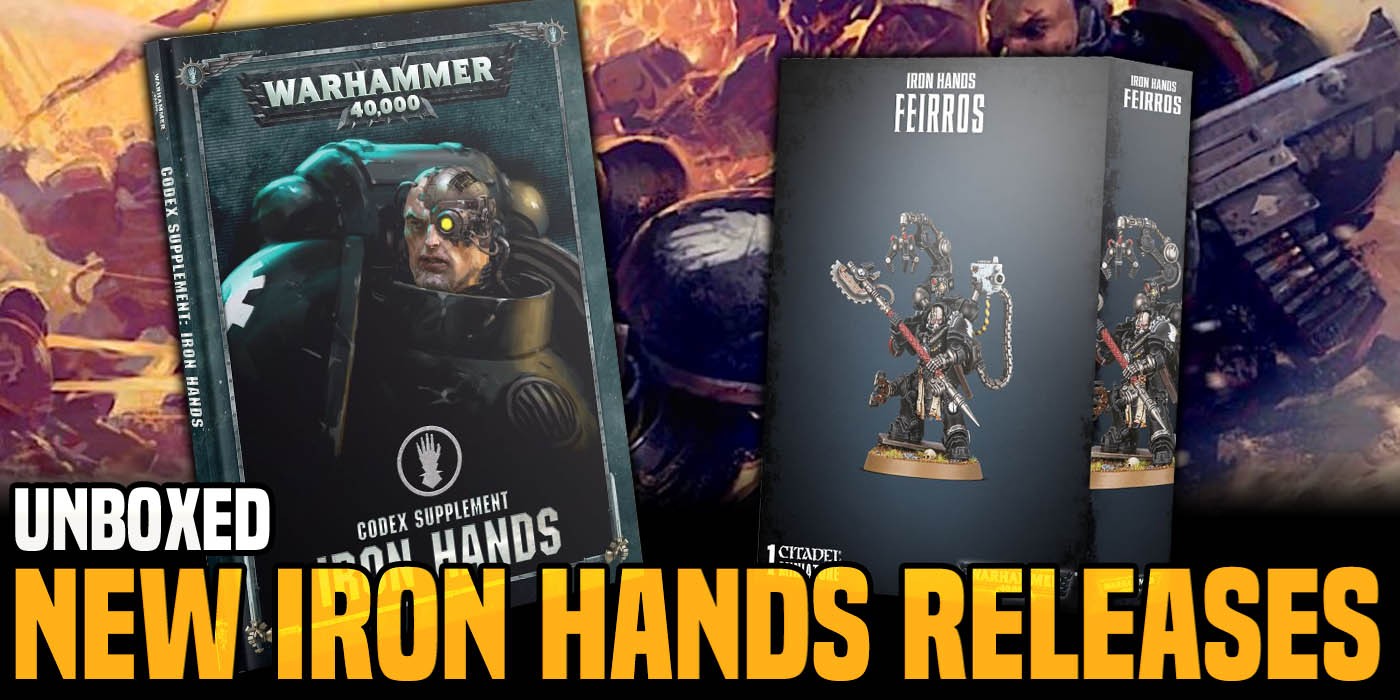 The Iron Hands are getting a new character, upgrade pack and a brand new codex supplement! Join us on a quick tour!
It's been a long time coming but the Iron Hands are getting some love this week from Games Workshop. With a codex supplement, upgrade pack, and their very own unique character, the defenders of Medusa can finally smile – if their cold logic will allow them to that is!
The Flesh Is Weak
I want to start with the Upgrade Pack because this is really cool for IH players out there. You get two copies of their upgrade sprue as well as 2 transfer sheets. This is great for customizing your army with IH icons and doodads where ever you need them to be.
I also like the larger shoulder pads that are designed for the Aggressor sized units in Gravis Armor. I think the cogs are a nice touch.
Feirros Arrives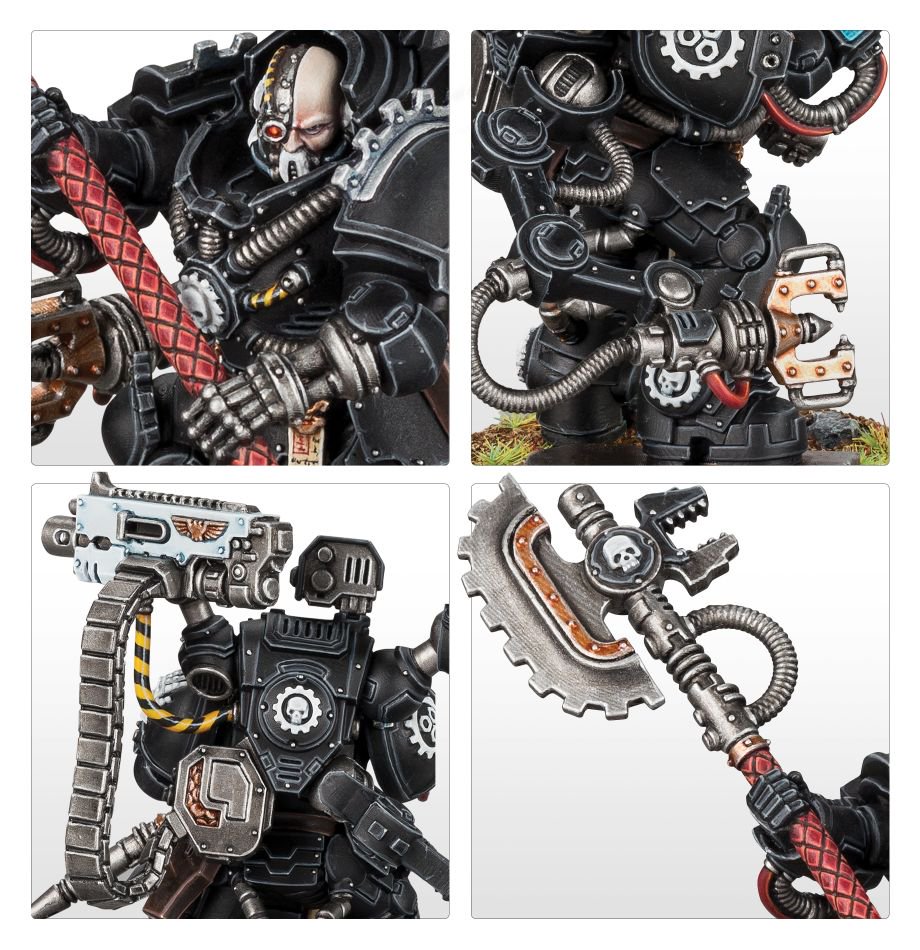 It's the first Primaris Techmarine in the game and Feirros is his name! This new model has some pretty great bits from the impressive cog-toothed axe to the shoulder mounted heavy bolter. We've been seeing teasers for this model for what seems like months and it's finally here!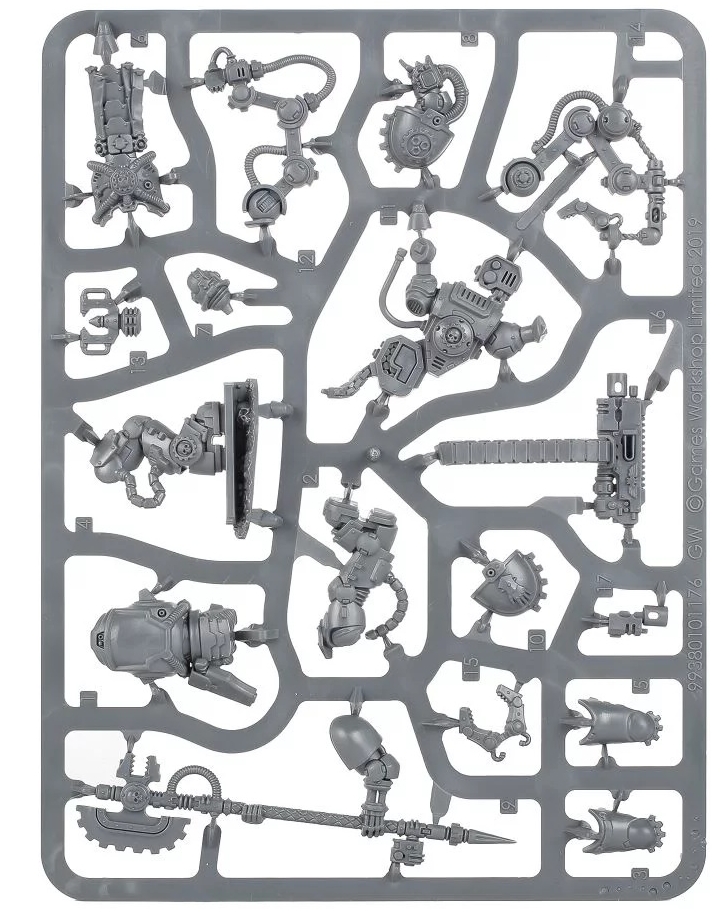 Feirros comes on a single sprue and it's got a ton of cool details as you can see above. I thought the knee pads were also a nice nod to the Cogs. I personally also like his subtlety scenic base – it's gives the model some presence without making it a massive diorama base. This looks like a fun model to build and paint for Iron Hands players out there.
Codex: Iron Hands
Subscribe to our newsletter!
Get Tabletop, RPG & Pop Culture news delivered directly to your inbox.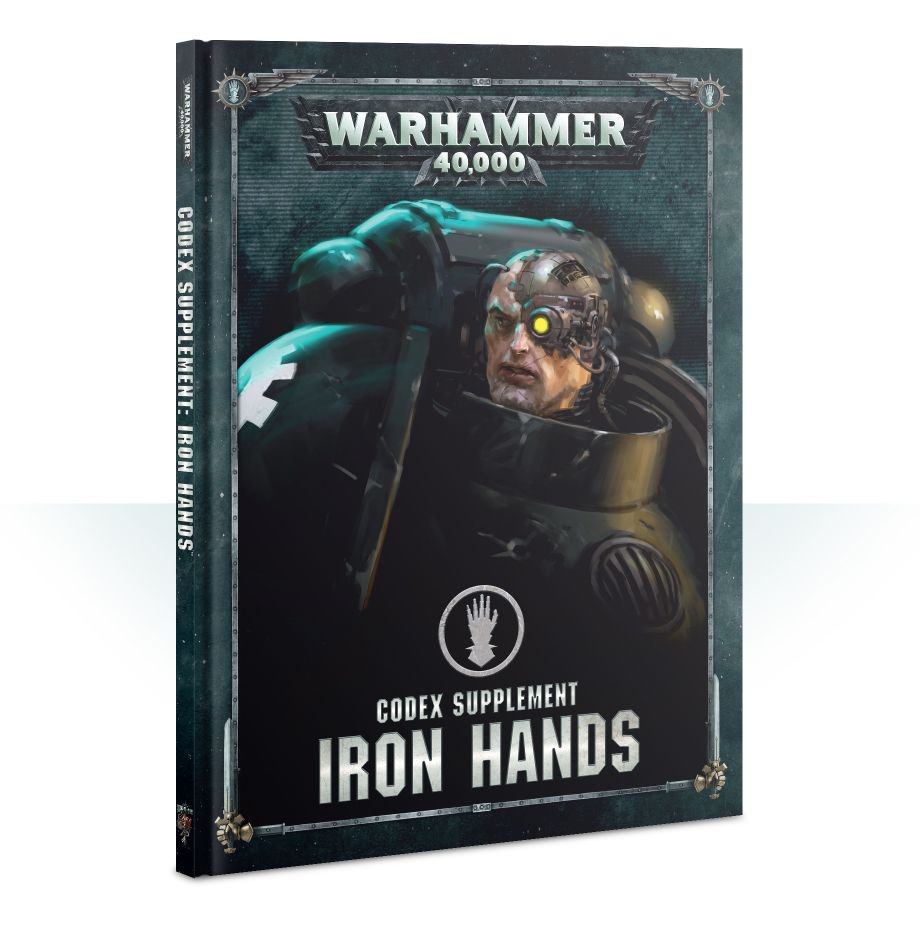 We cover the codex in the video so I'll just hit the highlights here. Iron Hands, sorry, but you only get the one new character in terms of models. On the plus side, you get a ton of new rules that I'm sure are going to change things up. New warlord traits, chapter relics, special-issue wargear, new stratagems, and of course your own psychic power discipline as well. I haven't really had time to do a deep dive into the wonkiness of the Iron Hands, but if the White Scars and Ultramarine books are any indication, there is going to be some pretty dirty tricks in there to play. Everyone did see their Combat Doctrine bonus, right?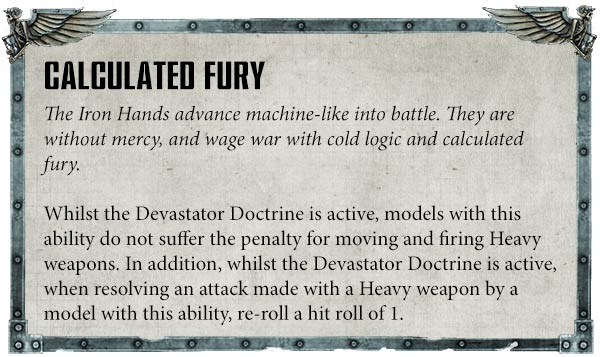 Re-rolling 1s for all heavy weapons is pretty great plus they get to ignore the penalty for moving firing heavy weapons. If you wanted a surprisingly mobile option for a shooting-heavy marine army, I think you might have just found a great pick!
The Iron Hands new releases are up for pre-order this weekend so if you want to become a disciple of their biotically enhanced ranks, your time is now!
The Flesh Is WEAK!