Codex Updates for the Raven Guard and Iron Hands will not only update the factions but introduce two new Primarisized characters – next week!
We've all seen the new PrimariShrike by now, and have all seen just how into Emo music he's gotten, which is an interesting choice given that it's either 2019 or M41 depending on which reality you're checking into, but it does seem pretty fitting for Kevin Shrike to be doing up his hair like that. However, now we know when he's coming out–along with Malkaan Feirros, the rest of the Raven Guard, Iron Hands, and even those Primaris Eliminators armed with their las fusils. Let's take a look!
via Warhammer Community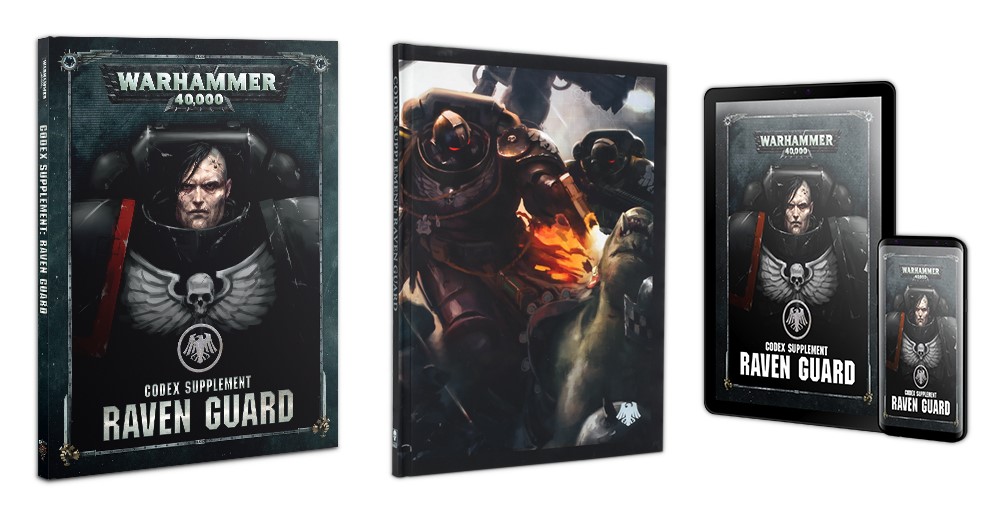 First up, the Raven Guard who get all the usual things with the new Space Marine Codex Supplements: a new psychic discipline, Umbramancy, hints at shadowy/stealthy psychic powers; new relics of the Ravenspire means more items for your heroes, and of course new Warlord Traits, and Primaris Kevin Shrike.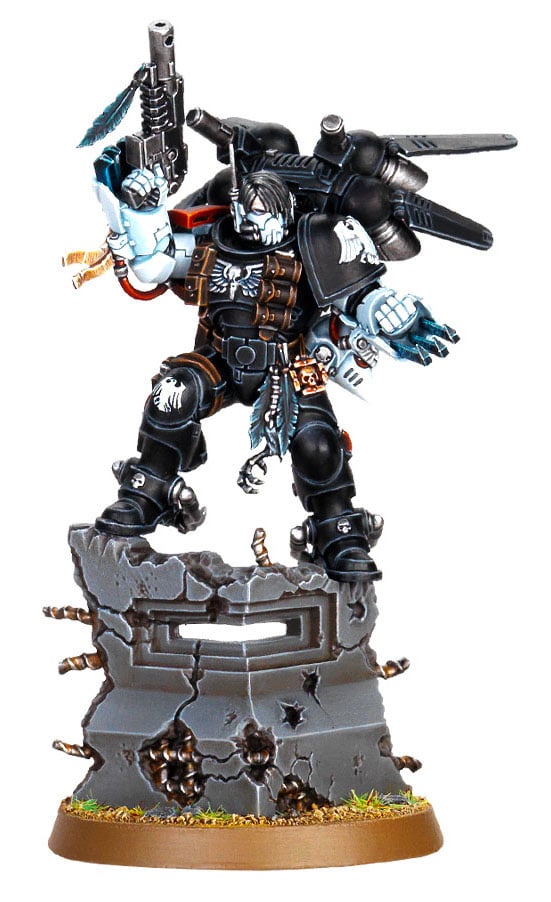 Shrike is big and beefy now, and does all the things a Chapter Master lets you do, as well as buffing Vanguard and Jump Pack troops. Plus those claws mean he's going to slice and dice foes better than a set of As Seen On TV Knives.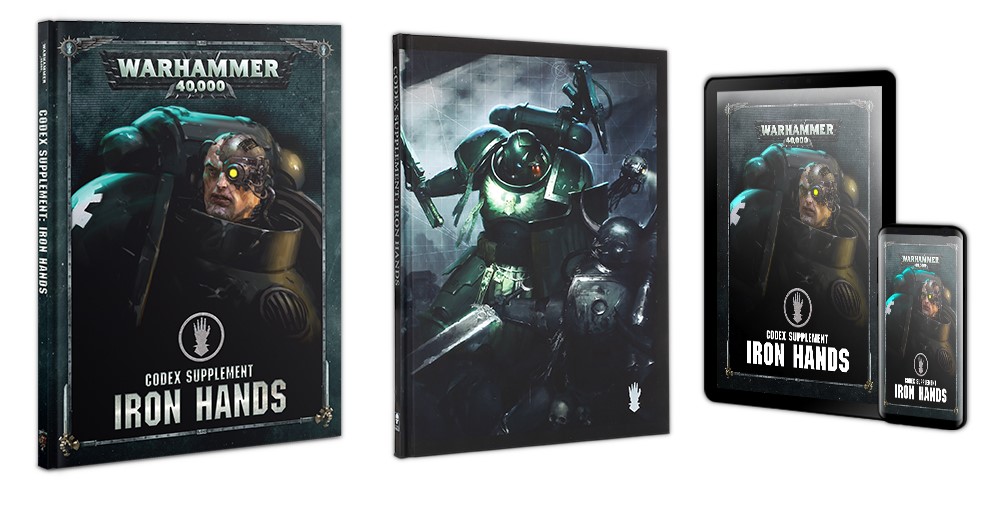 The Iron Hands, likewise, are getting an updated Codex Supplement. You'll find access to the new Technomancy discipline, which probably means you can psychic your vehicles up like a real Eldar now; and alongside all that you'll find new Warlord Traits, Relics, and so on. But you'll also get Malkaan Feirros, another fortuitously named Iron Hands character, because his surname, which is reminiscent of Ferrous, would be weird if he'd been inducted into the Space Wolves or something.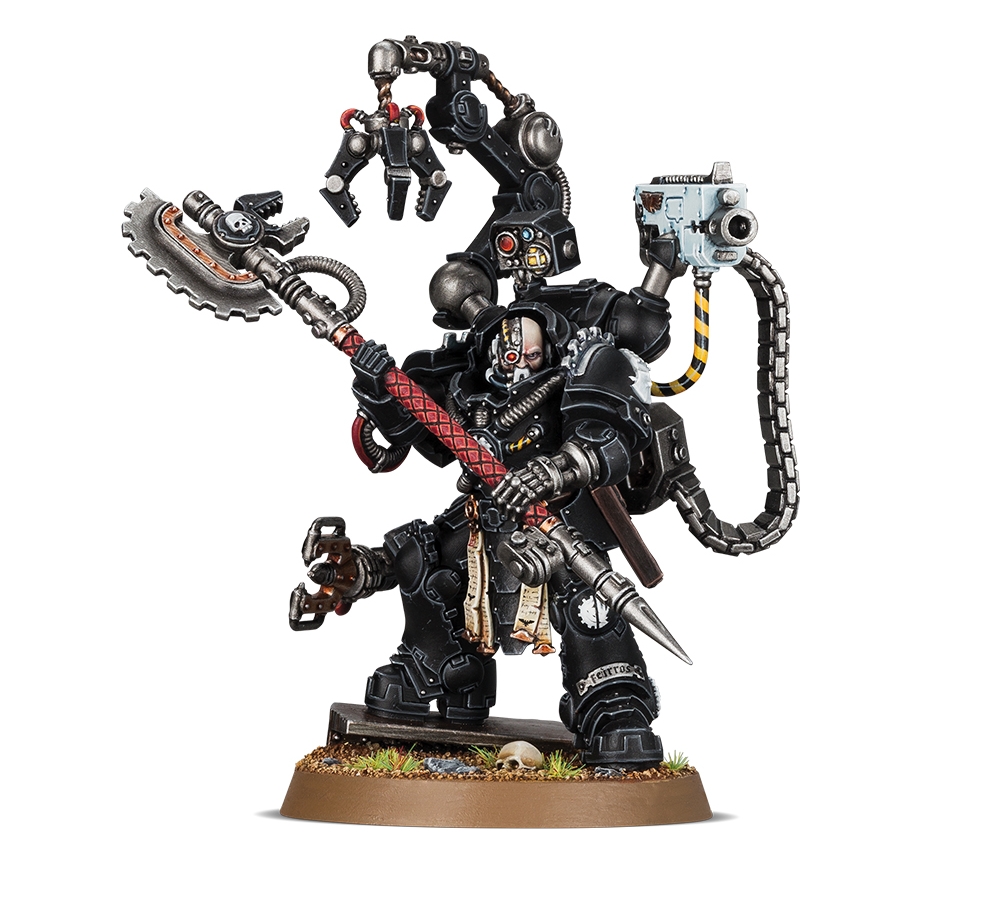 Feirros here is an Iron Father and Master of the Forge. He comes with a shoulder-mounted artificer heavy bolter, a cog axe, Harrowhand, and can repair your vehicles in the midst of combat. But it's not just those two chapters–you'll also find a new Eliminator's Kit, giving you the multipart kit at last.
And it wouldn't be a 40K release if they didn't include a Primaris Lieutenant, and so they have, with the Lieutenant in Phobos Armor available individually now.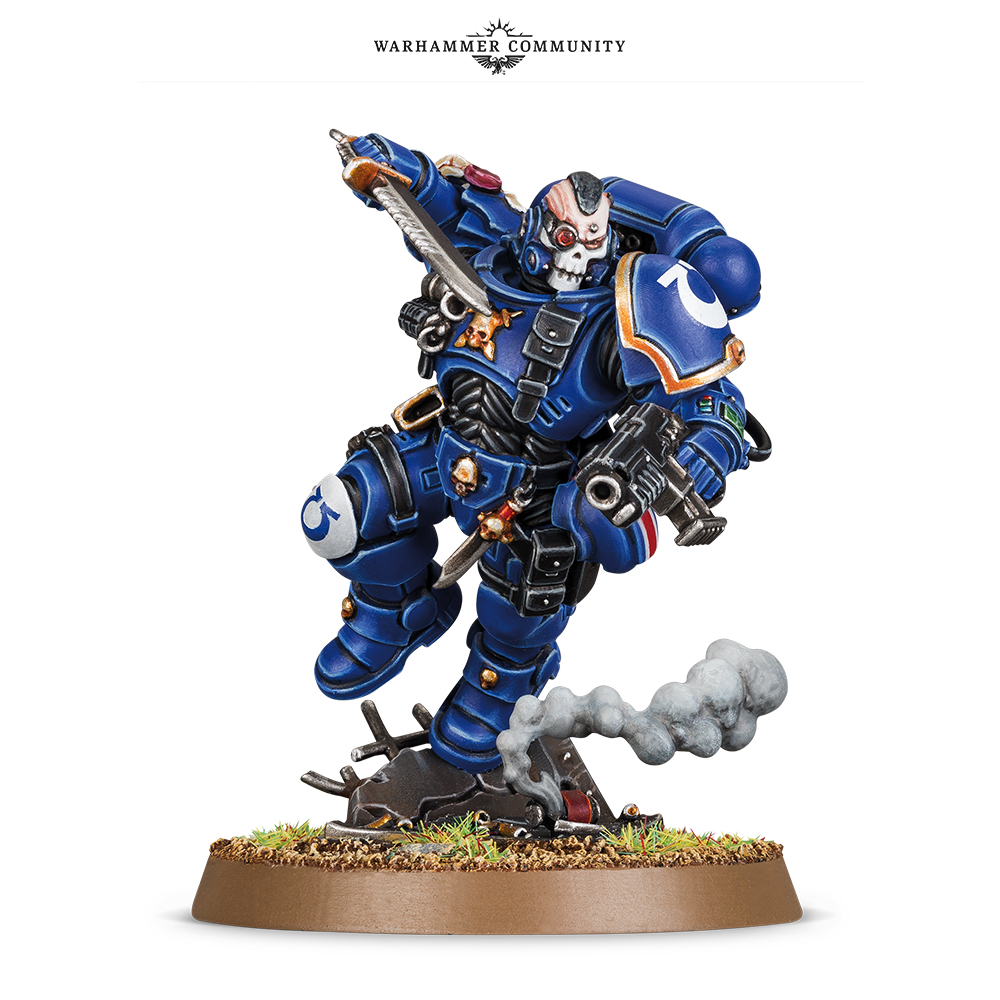 All this, next week! Stay tuned for previews and more!