The Sons of Corax are coming soon and GW has a new preview for their rules! Stealth mode engaged.
The Raven Guard are, according to GW, 8 foot ninjas! Which is kind of approriate. With their new rules, these Marines are some of the sneakiest of all. So let's see what makes them tick.
By now, you're probably familiar with their Chapter Tactic – It's the same one from the Space Marine book: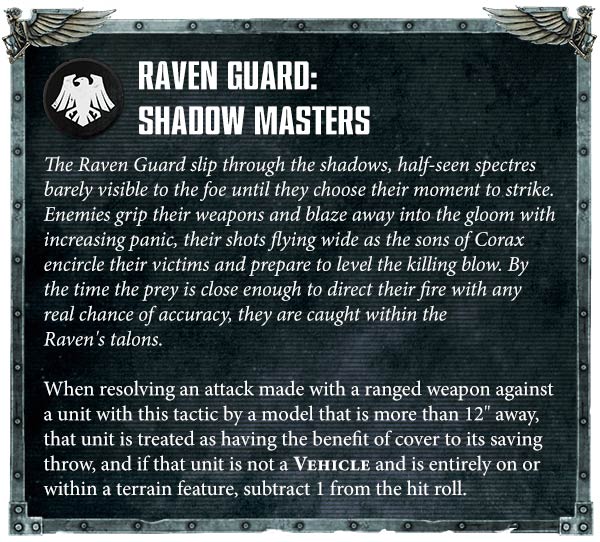 What's new in their supplement is that they are getting some even more sneaky-sneaky rules to use. For example, Surgical Strikes is used when the Tactical Doctrine is active to really do a number on Characters: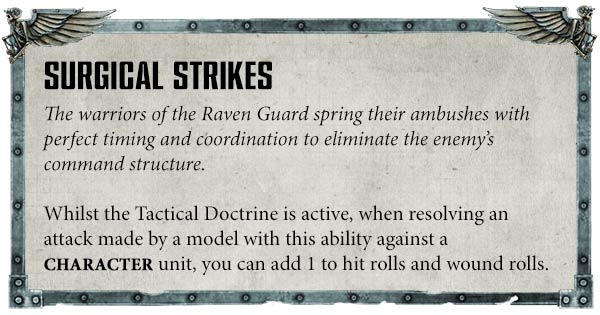 If only there was a unit that could target characters outside of the normal targeting restrictions or ways to enable units to pick off characters, like with a stratagem. Oh well. Moving on…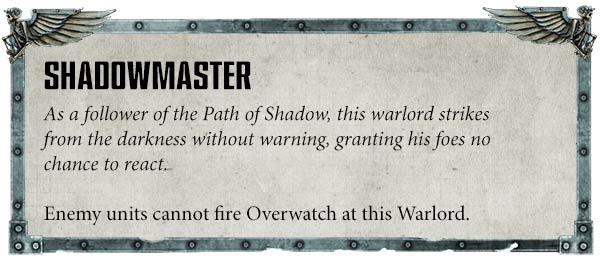 Shadowmaster is a new Warlord Trait that allows your commander to become immune to Overwatch. This makes them a super effective spearhead to lead your assault elements into the battle. Have then make the charge first, ignoring Overwatch and tying up the unit, followed up by the other units in assault. And if you're worried about that all important charge roll, just make sure he's got Raven's Fury on: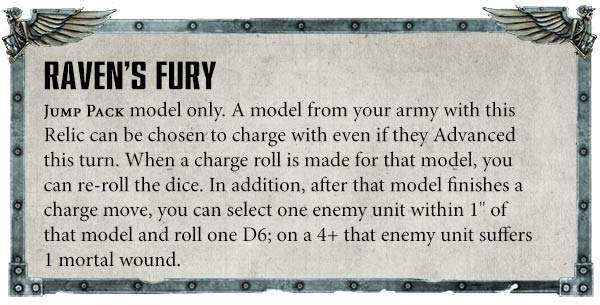 This Jump Pack relic allows you to charge after you advance, re-roll for your charge, and you get to dish out a mortal wound on a 4+.  That seems pretty solid for ensuring your character gets into combat. Now, let's pretend your charge doesn't go as well and the character is stuck in a bad combat. That's okay as long as you've got a friend Librarian with the new Umbramancy Discipline within 18″ – just toss on a Shadowstep and get them out of there: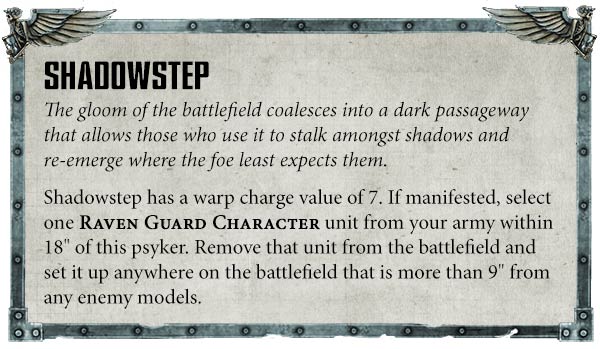 What if you don't have a Librarian nearby? Well, for 2CP you can have your character – or an entire unit for that matter – bust out the False Flight stratagem and still have them at full combat effectiveness for the round: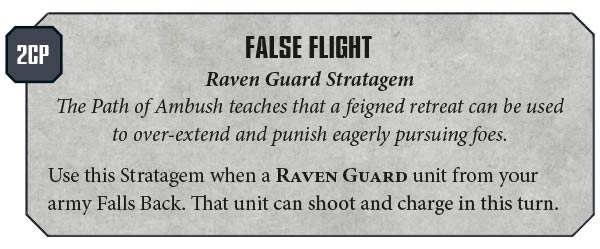 Fallback, shoot and then charge? Sounds like a plan. And this is just the tip of that shadowy iceberg that is the Raven Guard. We've got a lot more to unpack with their supplement. Don't believe me? Check out their Table of Contents: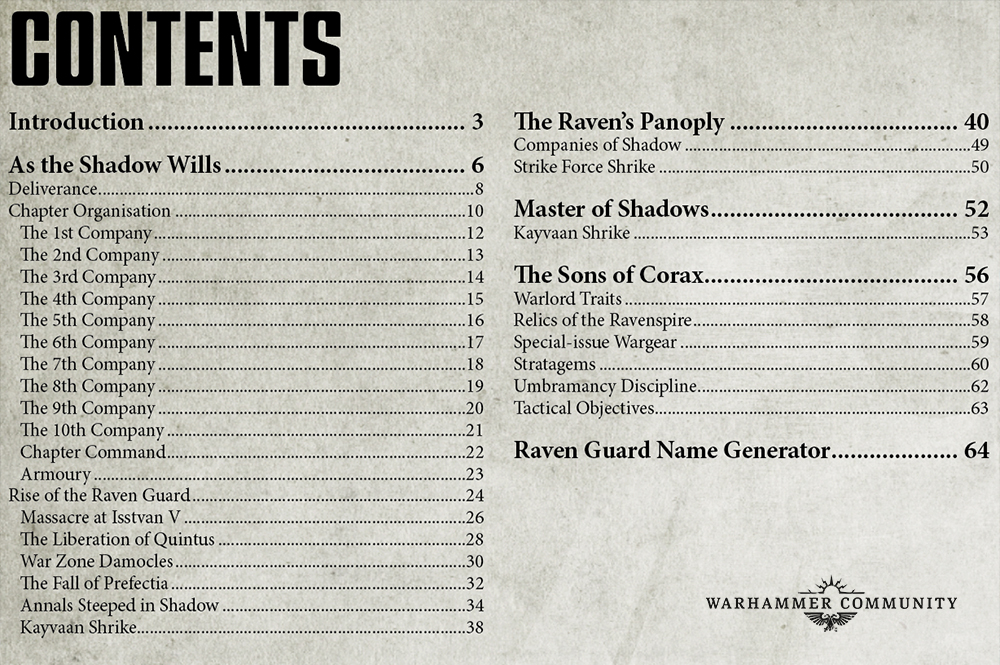 The Raven Guard is about to Strike!