The new Space Marine Codex is a great book, but not all units benefited from it, let's take a look at some Primaris units the book let down.
A new Codex is a wonderful thing. It's like an out of season holiday gift, delivered to you for unwrapping, filled with surprises and nuggets of joy. Most of the time a new Codex means your army is getting better, though not always more powerful. The new codex presents a chance to upgrade bad units, and fix past mistakes, maybe, just maybe that unit you've loved but never taken will be worth it now. Space Marine players around the world are likely feeling these sensations now and in the past few weeks as they dig through their new book. A lot of things got better, including new staples like Intercessors, and old classics like Chaplains. In particular, the forces of Primaris Marines got some huge improvements. However, not all units benefited from the new book. Some languished unimproved; others even got worse. A surprising number of new(ish) Primaris units suffered in the new book. Let's take a look at a few.
Reivers 
Reivers, as Adam has pointed out, are a unit with a lot of issues. In this new Codex, they remained largely the same as before with only the rewording a few abilities – the only real practical effect of which is that you can now give the enemy up to -3 LD from Reiver units, where before you were limited to -1. Other than that they stayed the same. This would have been bad enough in a vacuum, due to their poor performance before, but is even worse given the other changes. Let's, for instance, compare them to a basic Intercessor Squad. Now that Veteran Intercessors are in the Codex, any Intercessor Squad can be given a third attack, this puts them on par with the close combat equipped Reivers, and the Intercessor sergeant can take a special weapon – meaning the Intercessor Squad will outfight the Reiver Squad. In shooting the Intercessor Squad is better. Their auto bolt rifle, once the same as the Reiver's bolt carbine, gain an extra shot, while the carbine lags behind. Thus a basic Intercessor squad can both outfight and outshoot,  Reavers… while being a troop choice.

OK, but Reivers are about more than just combat, they've got cool deployment tricks. When Reivers were first introduced, they were the only Primaris unit capable of abnormal deployment. This, at the very least, gave them some kind of unique role. However, the introduction of Incursors and Infiltrators kind of spoils that. While they don't deploy quite the same way, they do sever a slightly similar role and are both troops. Add in the new Impulsor that allows Intercessors to zip across the table, and stratagems allowing for other special deployment options, and Reivers have pretty much lost what made them special. With no improvement, a bad combat slot (elites) and other units encroaching on their roles, Reivers are in a bad spot and really needed help they didn't get.
Suppressors 
To be honest, I've been non-plussed about Suppressors since they first showed up. I think their models are awkward, their rules are odd, and they struggle to find a role in an army list. Flying, deep striking, heavy weapon toting models just don't make sense for Space Marines, in particular, because they can't move and fire without a penalty, which makes their extra mobility useless. Their gun is OK, but I'd rather have a Hellblaster. Their three man unit size is the real killer here, it makes them incredibly vulnerable, and since they have decent guns, they are prime targets, expect the unit to deep strike in, get off one inaccurate volley and then die.
Since it was introduced in the Vanguard supplement I was really hoping the unit would get something new in the Codex like the other new units did. Eliminators got more weapons options and their gun got better, Infiltrators got the option to be built as Incursors. However, Suppressors remained unchanged without even the option for a larger unit size. While some doctrines may have technically made them better, the fact that they were the only new Vanguard unit not to get improved really means they got done dirty.
The Repulsor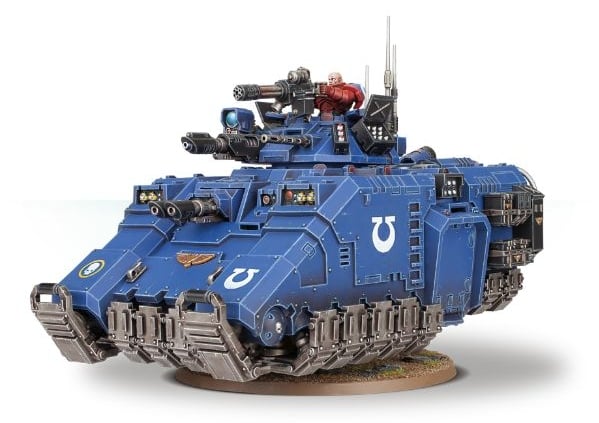 The Repulsor was another unit that has struggled since its introduction. It's a cool model, a solid heavy tank, and the first grav-transport Marines have really used (not counting Land Speeders). It was also over-complicated and overpriced. At roughly 300 points, or Land Raider oints, it's simply too costly to use in numbers or as a dedicated transport. Add to that its speed, 10 inches, its bad wound chart, drops to 5 inches at the first bracket, and it's not a good transport in an edition where transports aren't really good anyway. It's got so many guns on it that people need to use a checklist to remember to fire all of them, though most of them are peashooters. It's a unit with potential that needed a lot of help.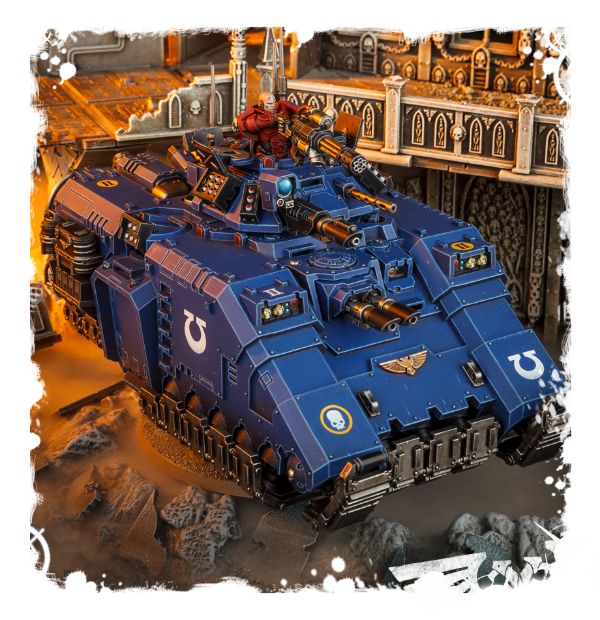 So what help did this floundering tank get in the new Codex? Well, it went up 30 points. Yep, the tank that no one was taking because it's over costed… went up, for no reason. In a vacuum, this alone would have been bad the Codex also introduces two new Primaris tanks that really hurt the Repulsor. The Repulsor Executioner is the extra shooty version of the stock Repulsor, trading some transport capacity for moar dakka. The smaller transport capacity would matter a lot more if the Repulsor were a transport, but since it's not it doesn't matter, and the new version way outshoots the old.
Of course, all this comes with a price tag, so a tricked out Executioner will run you a cool 336 pts, compared the 339 pts a tricked out regular Repulsor will cost you. And yes you read that right, the better tank is actually 3 points cheaper than the older version. Making things worse is the new Impulsor. It's a far better transport than the Repulsor and its budget cost means you can take 4 of them for the price of one Repulsors, allowing you to transport more than twice as many troops in a better way. So… the Repulsor isn't the best transport, it's not the best at shooting, and it is the most expensive option. It's a model that got worse and then was replaced by newer models — not a good place for a tank that's less than three years old.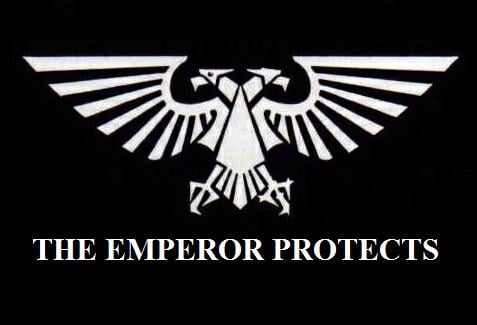 Let us know what units you think fared worse, down in the comments!