40K: Iron Hands FAQ, SoCal Open Prep, Listener Questions, Contests :TFG Radio

This week on TFG Radio, Iron Hands FAQ, action at our local RTT, SoCal Open prep, listener questions, Contests, and more!Episode 49 has dropped! Adam, John, and Danny are on board for this episode. They talk about the recent Iron Hands FAQ, Adam and John's experience at a local RTT, SoCal Open lists and prep, and answer Patreon and Twitch questions. Today is a good day!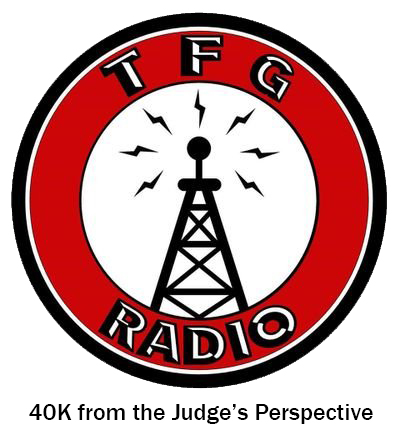 TFG Radio Twitch Stream Episode #49
Time Stamps
0:00 Intro
0:03 Iron Hands Kerfuffle
0:24 Local RTT (Adam v John) & Local League
0:47 Iron Hands Salt by players
0:55 New Space Marines
1:07 SoCal Open "Fly" Rule and Logic Behind ITC Secondaries
1:15 Patreon and Twitch listener Questions
1:46 Contest Announcements and Outro
Subscribe to our newsletter!
Get Tabletop, RPG & Pop Culture news delivered directly to your inbox.
~I hope you enjoy the show! Be sure to say something in the comments section. Whether it's your opinion of the show itself, or just to suggest something we could talk about in the future, be sure to drop us a line.

If you're a fan of the show, and would like to help us to make the show better, be sure to visit our page and support today:
TFG Radio Patreon