The rumormill is howling about what's in store for the Psychic Awakening series. Here's what we're hearing:
Psychic Awakening us upon us and volume one – Phoenix Rising is imminent. GW says they have to cover 24 factions in the giant narrative series, and that it will cause big shakeups to the Warhammer 40K background, on par with the Horus Heresy.
The initial volume is accompanied by a boxed set of  4 new units for the 2 factions covered in the first book. We've already talked about what we can glean from the initial book's details as well as the minis we would like to see get updated throughout the series.
But now industry rumormongers are talking. Here's what we are hearing:

The Rumors
The series will be many volumes (well over 3) to cover all the 24 factions.
Each volume will be accompanied by a boxed set featuring the corresponding factions.
Look for Black Templars to appear very soon in the series.
The Black Templars boxed set will include 1 new updated character and one new updated unit.

Thoughts
Well, we've been hearing the drip drip drip of Black Templars and teases of them in the Psychic Awakening videos for a couple months now. The Templars have to show up somewhere and Psychic Awakening is a good bet if they aren't included in the upcoming Imperial Fists supplemental codex. That will be a big tell for the accuracy of the rumors.  As for units appearing in a boxed set, I would guess a Primaris Emperor's Chapion would be a better choice than yet another LT, and the unit would either be a Crusader Squad or Sword Brethren. Take your pick.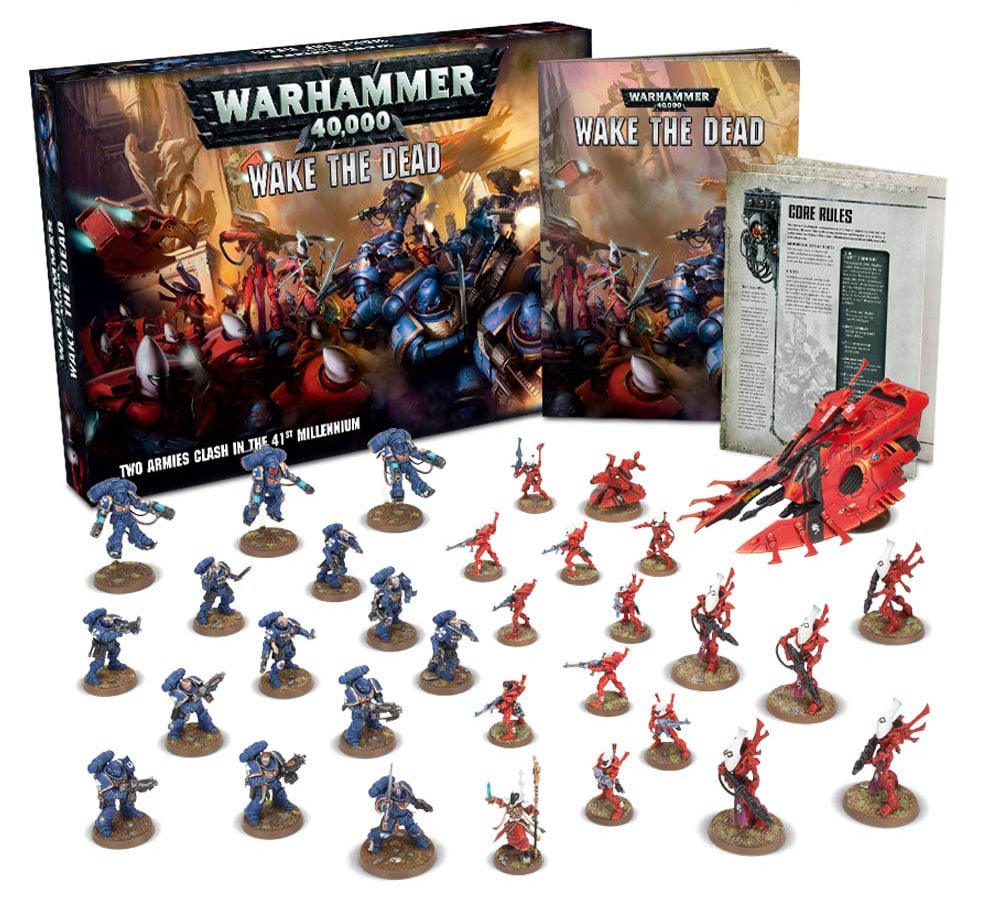 GW has put out about 6 of these "Two Armies Clash" boxed sets over the last year or so, and I am completely unsurprised that they would choose to continue the series. My biggest Psychic Awakening unanswered questions are how many books are in the series and how fast can GW knock them out. While it seems crazy to consider, but remember that GW did exceed the rate of 1 codex a month in the first year of 8th Edition. They could try to give us a 8-12 month series of monthly books and accompanying boxed sets in the year ahead. I say BRING IT!
~ Have at it!