Age of Sigmar's upcoming roleplaying game is called Soulbound–but who exactly are the Soulbound, and what does it mean? Find out here!
If you haven't been following the story, Cubicle 7, makers of the excellent Warhammer Fantasy Roleplay and soon-to-be stewards of Wrath & Glory, are also bringing roleplaying to the Mortal Realms with a game called Soulbound. But it turns out, Soulbound is more than just an evocative title, it's also the name of a category of heroes in the Mortal Realms. Let's take a look at the ancient order of heroes known as the Soulbound.
via Cubicle 7
The Soulbound are an ancient order dating back to the Age of Myth. During this time the Pantheon of Order created the Soulbound as both servants of the gods and guardians of the Realms. As the Pantheon of Order shattered and the Mortal Realms descended into the Age of Chaos, the Soulbound faded into memory. Now, in a time of utmost need, Sigmar has called on the other gods to join together and resurrect the lost order. Many ignored the God-King's call but some answered, and now the Soulbound once more walk the Mortal Realms.
To be Soulbound is to have your essence entwined with others, binding your souls together. Becoming Soulbound is a phenomenally painful process, one which not everyone survives. Those that do are bound together, their souls linking to create a powerful tether or conduit that allows them to draw upon each other's essence and protects them from the servants of Nagash.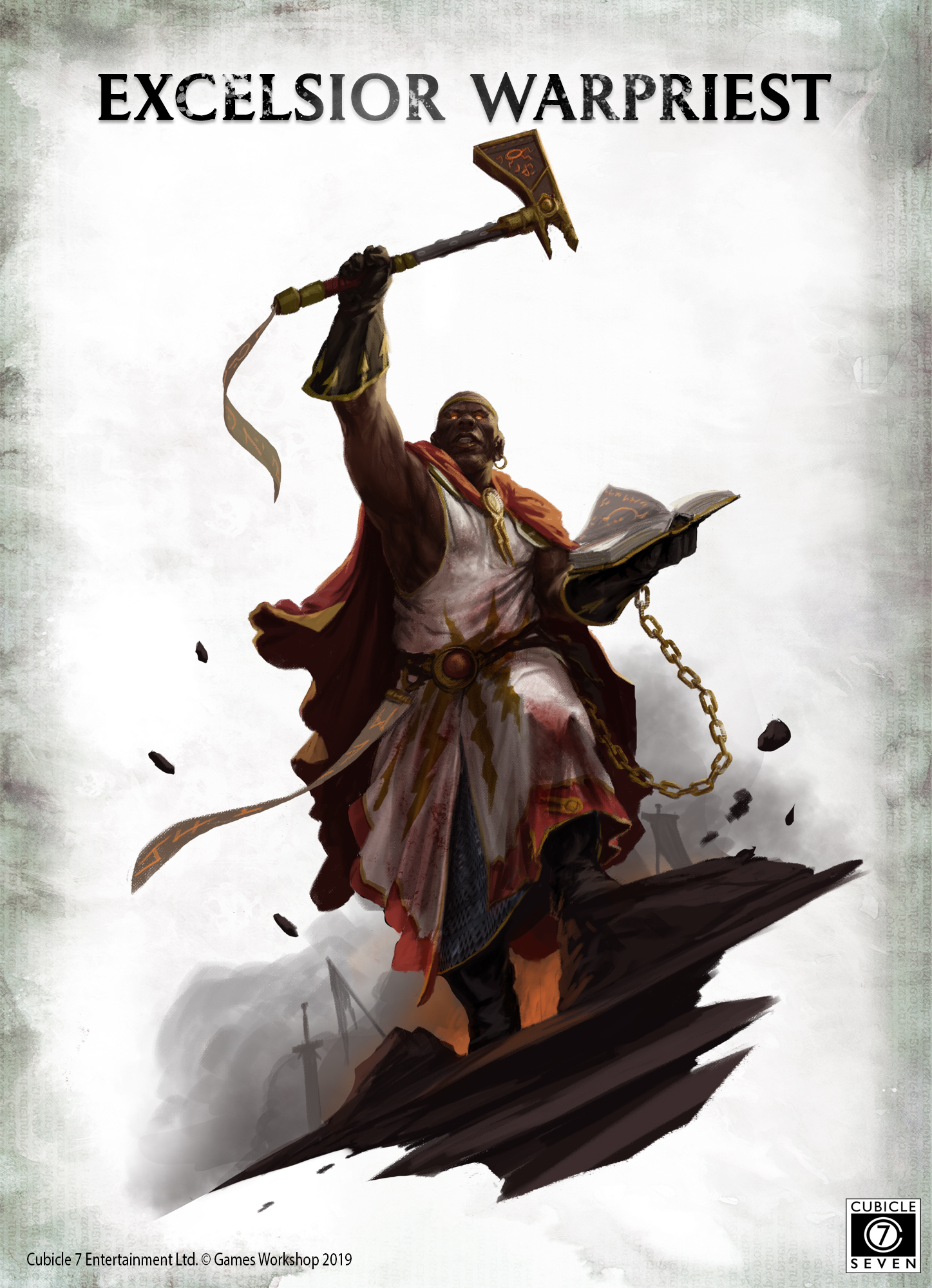 Essentially Soulbound heroes are adventuring parties, but they have a mechanical effect in the game. When playing the game, you'll create your own special bunch of Soulbound heroes, and they might have a variety of reasons–some not so altruistic, as you'll see below.
While there are Soulbound all across the Mortal Realms, each binding is made up of only a handful of individuals. These smaller groups can work covertly, slipping into places unnoticed where other servants of Order may not.

When you play Age of Sigmar: Soulbound you and your friends will create your own Soulbound group, called a Binding. Your group can be made up of individuals from all across the Realms, bound together with divine purpose and tasked with protecting the Mortal Realms. Exactly how and why your character decided to become Soulbound is up to you: they may have done it for altruistic reasons, striving to help the helpless; they may have done it for riches, such as a ready supply of ur-gold; or they may have had no other choice.
Age of Sigmar truly will be a story of swords and souls