The Ogor Mawtribes are hungry for victory (and everything else), and we're looking at how they'll organize themselves for the great feast.
Etiquette is an essential part of any society. Whether you're dining with high society nobles in the hammered halls of Hammerhal or chowing down on the various diners, delvers, and dives in the Mortal Realms, you need to know whether you're expected to use the soup spoon, or whether it's rude to crack the bones to slurp iut the marrow before your companions have finished their entrails.
So it is with the Ogor Mawtribes, whose great hunger drives them to consume in clusters. Today we're taking a look at some of the battalions and special rules you can call on when fielding the best of the beasts.
via Warhammer Community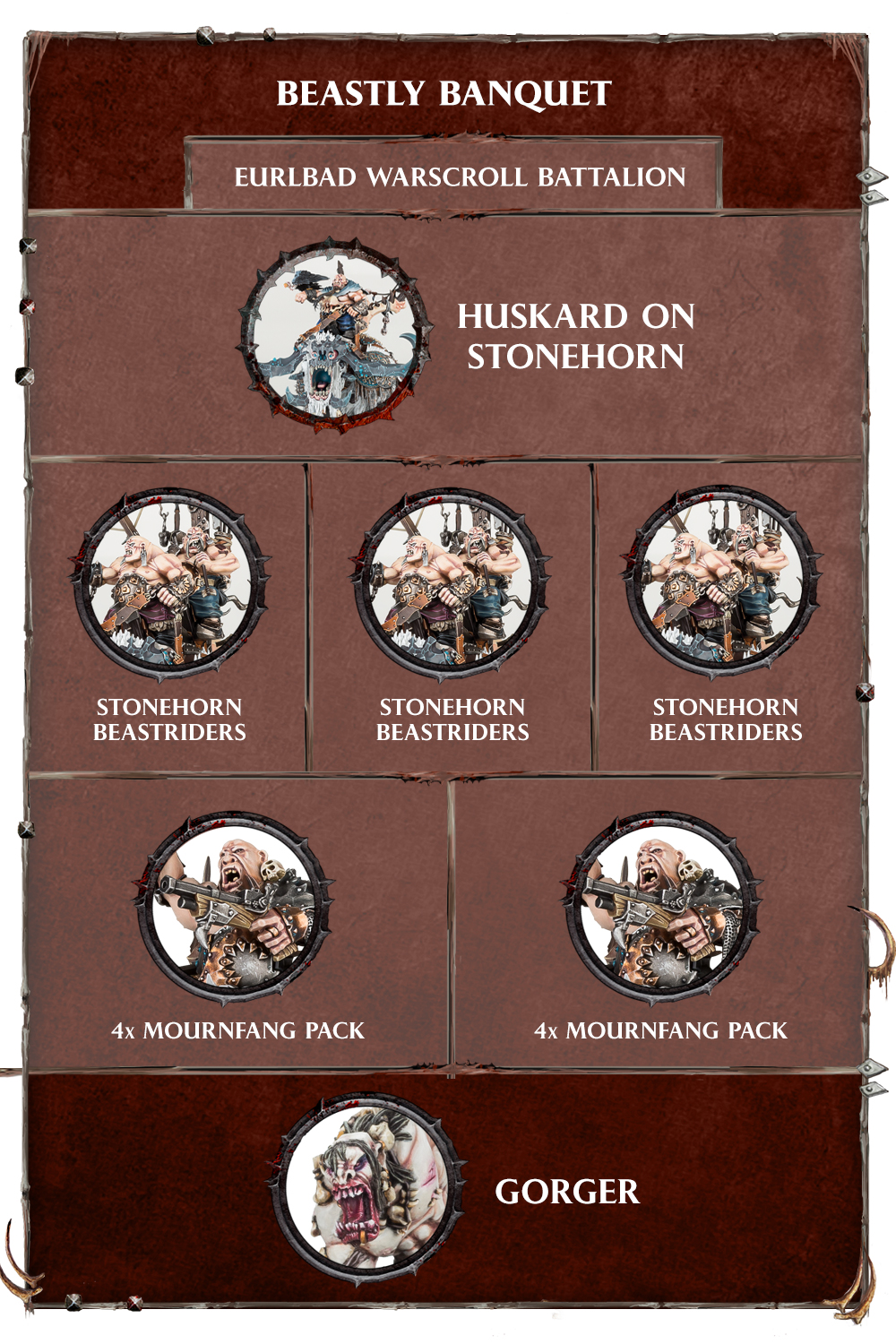 First up, the Eurlbad Warscroll Battalion, which makes your Ogors even deadlier, allowing natural 6s on attack rolls to cause an automatic mortal wound in addition to whatever their normal damage is. With units like Stonehorns that already roll a bucket of dice, this can quickly add up.

And then of course Mournfangs have their Rip and Tear, thanks to the Thunderbellies, which give you extra damage and rerollable wounds.

It's also a sweet Doom reference. And like the unnamed marine in Doom, your Ogors have access to considerable firepower in the form of Ironblasters and Leadbelchers who synergize quite well.
Get your gunline in the right place and you'll be raining down devastating attacks on your foe.
Then of course there's the Gnoblar Junkmob, which capitalizes on the weight of numbers to bring your foes down, wielding three separate units of Gnoblars and two gnoblar scraplaunchers to maximum effect, with each unit of gnoblars gaining extra benefits thanks to their Screeching Horde ability.

And the Gnoblar Scraplaunchers benefit from the junkmob, gaining extra benefits from being close to your gnoblar units, allowing you to get up to a 3+ on your scraplaunchers. Of course, where the Ogors really shine is in their magic. Their different "bellies" allow them access to certain kinds of magic. Here's the Cascading Fire-Cloak:

And the Voracious Maw which will chomp on your enemies until they're dead or it's satisfied.

Big things are coming for the Ogors. Stay tuned for more.
What do you think of the Mawtribes? Let us know in the comments!