It's 2019. Everyone knows mimics hide as treasure chests–you need to step up your game. These mimic disguises will have your players wondering "how?!"
Mimics have been a part of D&D since the early days, where they came about because adventurers were expected to spend their time either in dungeons, looking for entrances to lower levels so they could find bigger and better treasures, or in towns spending that treasure to buy better items to delve even deeper.
Mimics were subterranean creatures that existed as a way to spring those delightful gotcha moments that 1st Edition thrived on, because the founders of the game loved puzzles where even touching the wrong thing meant you were subject to a gruesome, grizzly death, and that saving throws were for suckers. A mimic is an extension of that–a disguised treasure chest is the classic option. It lies in wait for adventurers, they try to open it, maybe they take some damage, and now they find they don't even have the treasure chest.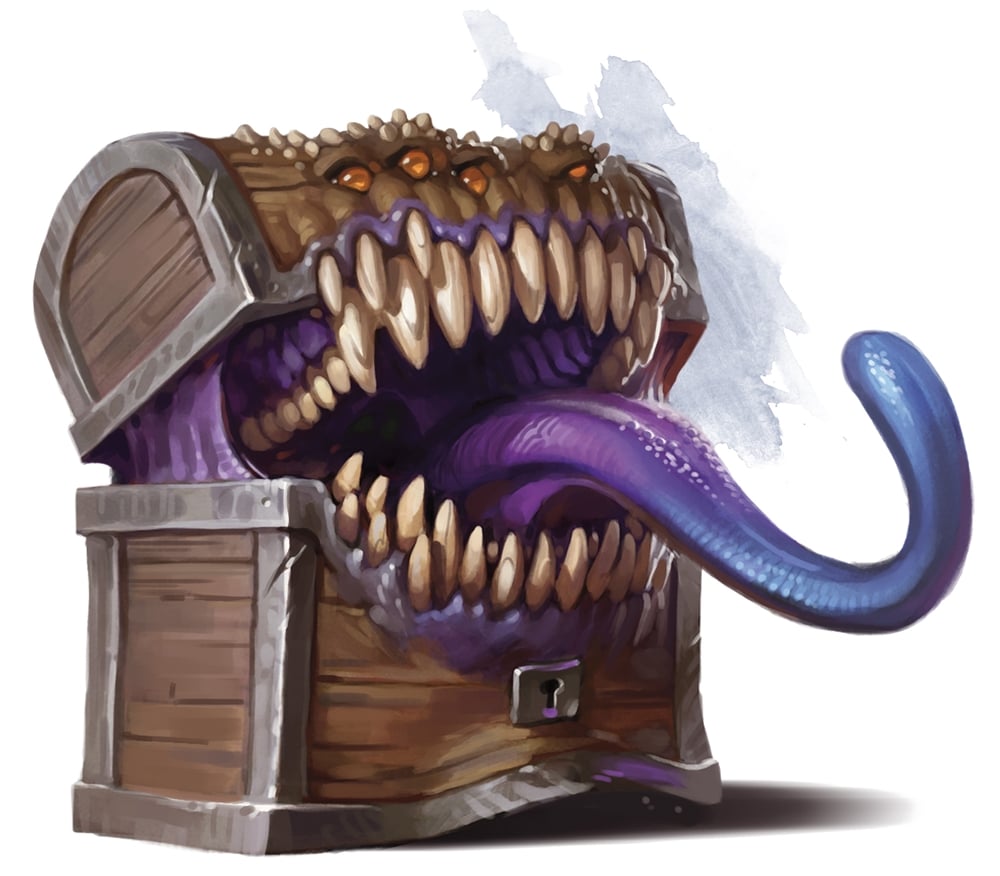 Especially challenging encounters take place after the players have fought a tough battle and are now looking for what they believe to be their just reward. But when mimics only ever appear as treasure chests, you end up limiting yourself. Especially since in 5th Edition, mimics no longer have the "stone and wood" limitation that they once did. This means a mimic can emulate any object, perfectly. With that in mind, here are a few to drop on your unsuspecting players.
Door/Porthole/Window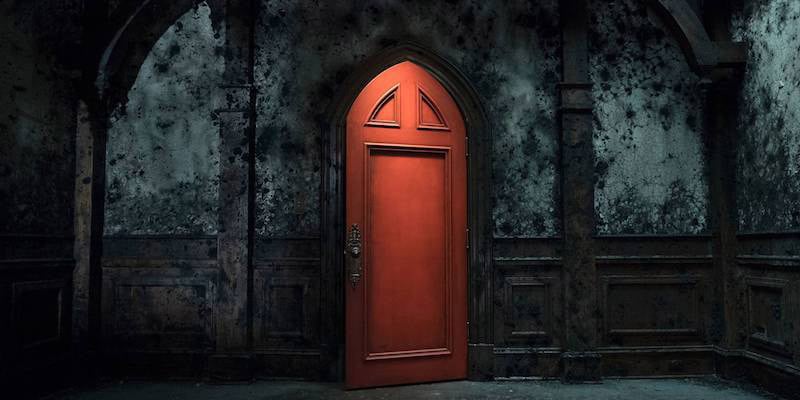 This one used to be a classic, and was even in the original AD&D Monster Manual entry. Have your mimic disguise itself as a door leading out of a room, and as a player goes to open it, they're immediately adhered to its body. And trapped in a room away from the exits.
Chandelier/Lantern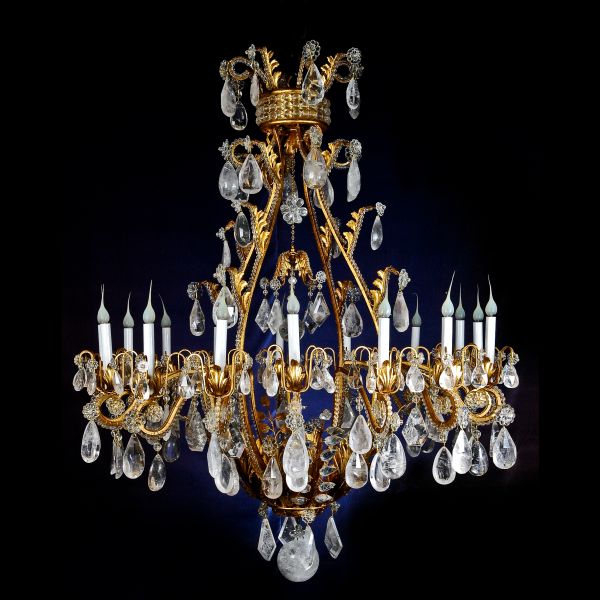 Death from above is the order of the day here. This is less a "wait for an unsuspecting adventurer to touch it" and more a predatory lurking sort of area. We're taking a page out of Half-Life here, and having it pose as something hanging from the ceiling (especially great if the mimic is hiding in a big manor house or something) and grapple an unsuspecting character walking underneath it. Especially beneficial if it can snare one of the backline party members or forward scouts without anyone noticing.
Area Rug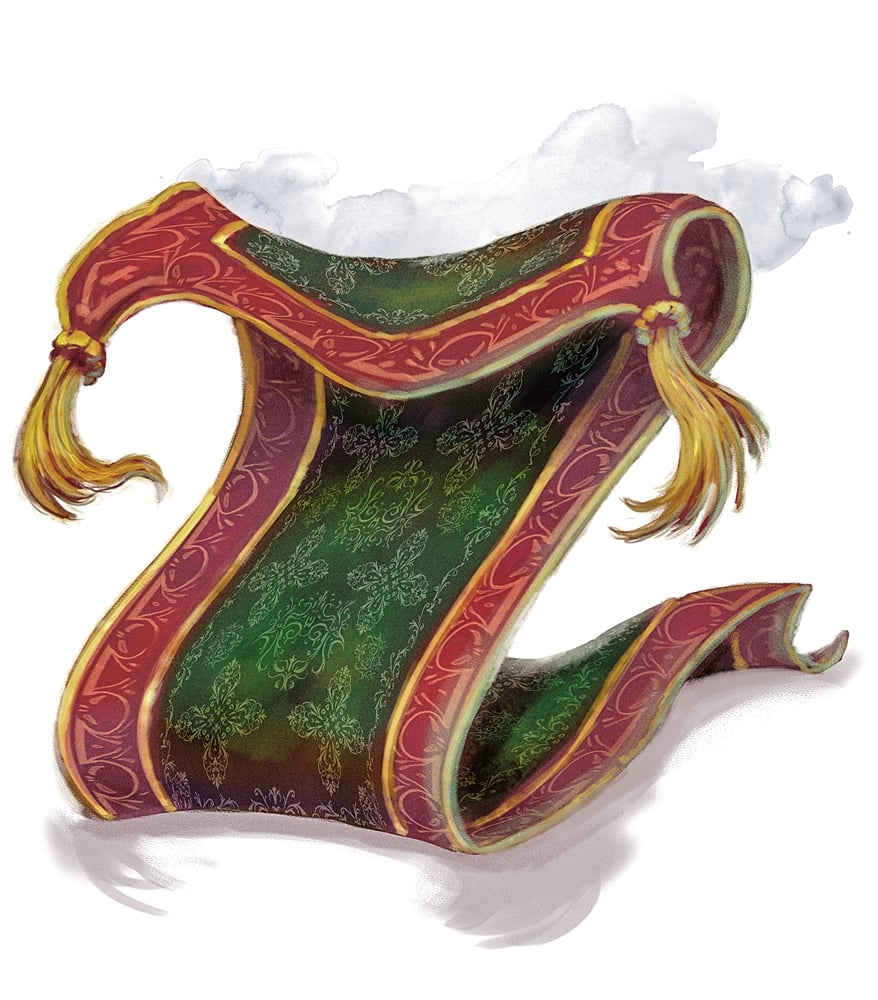 In this form your mimic can really tie the room together. This is a great way to snare multiple characters at once–the mimic spreads itself out over a wide area and as the characters walk onto it, its adhesive body trait takes hold of the characters.
Painting/Statue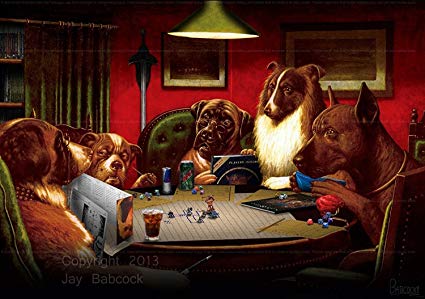 Give your mimics a little bit of personality–let them show off their artistic side by posing as art object treasure. This lets them lurk in innocuous places on the walls, or in the room disguised along with other objects, and again, lets it be choosy about its prey. Why go for the big, armored warrior when that reedy person in robes is so much more colorful and delicious.
A big old spellbook/tome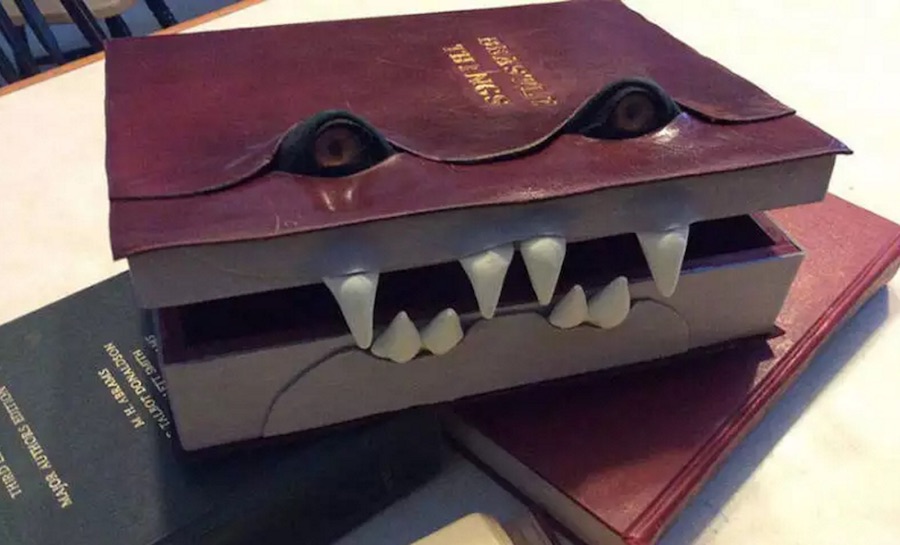 If you want to guarantee that your mimic gets their chosen meal, have them pose as a book alongside others on a shelf, or perhaps on its own plinth–this is the perfect set up for one of those Twilight Zone style ironic "killed by what they loved most" endings.
Feast Table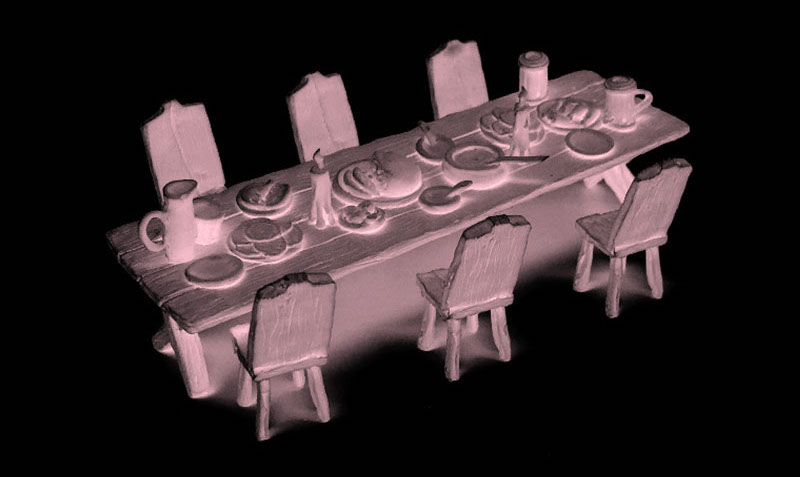 For mimics who want to show off, and with access to food–polymorph into a feast table with a lovely spread and spring a reverse-Scooby Doo on your players.
At any rate, hopefully these ideas will have you mastering your mimicry.
Happy Adventuring!