Blackstone Fortress is getting a new deck of Encounter Cards and a pair of boxed sets to help fill your roster!
Did you ever feel like Blackstone Fortress needed a few more enemies? Well Games Workshop has heard your cries and has introduced the Abominable Intellect Deck – the bad guys just got reinforcements.
Back In Black(stone)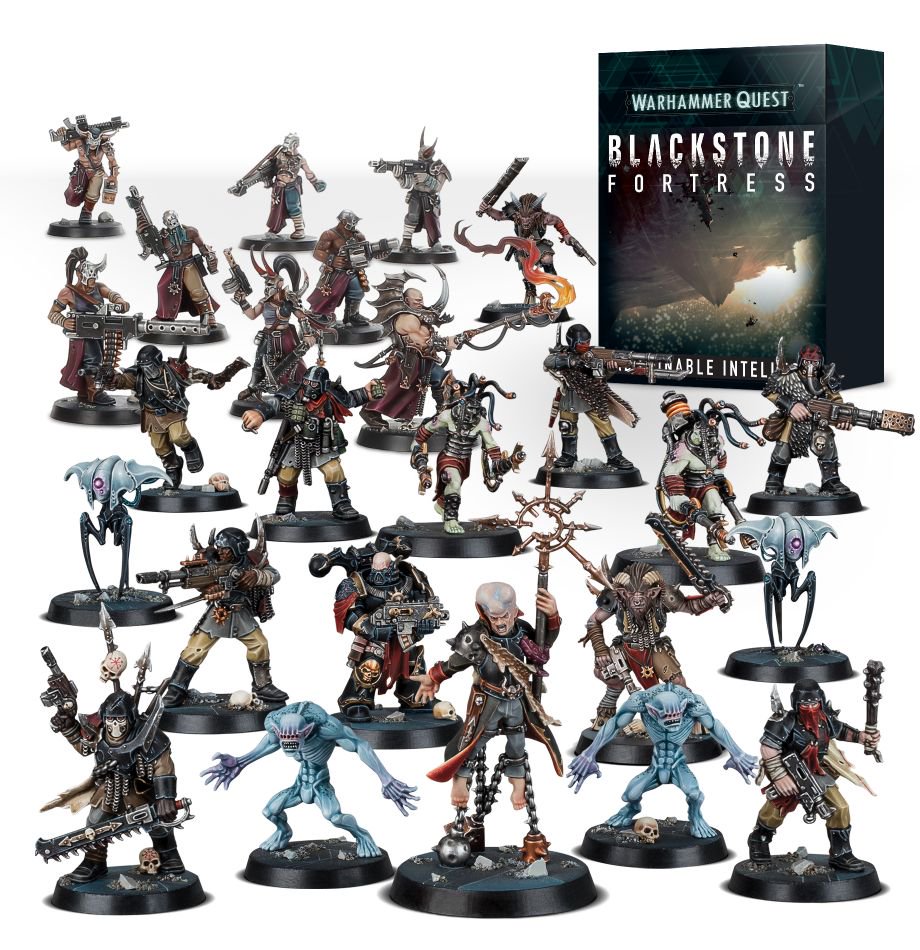 Blackstone Fortress has a pretty solid AI deck to help run things and now GW has upped the ante with the new Abominable Intellect Deck. This deck provides a ton more challenges for your explorers to face – and those challenges require a boat-load more baddies to fight! In honor of that, GW is releasing the new Servants of the Abyss pack AND the Cultist of the Abyss pack.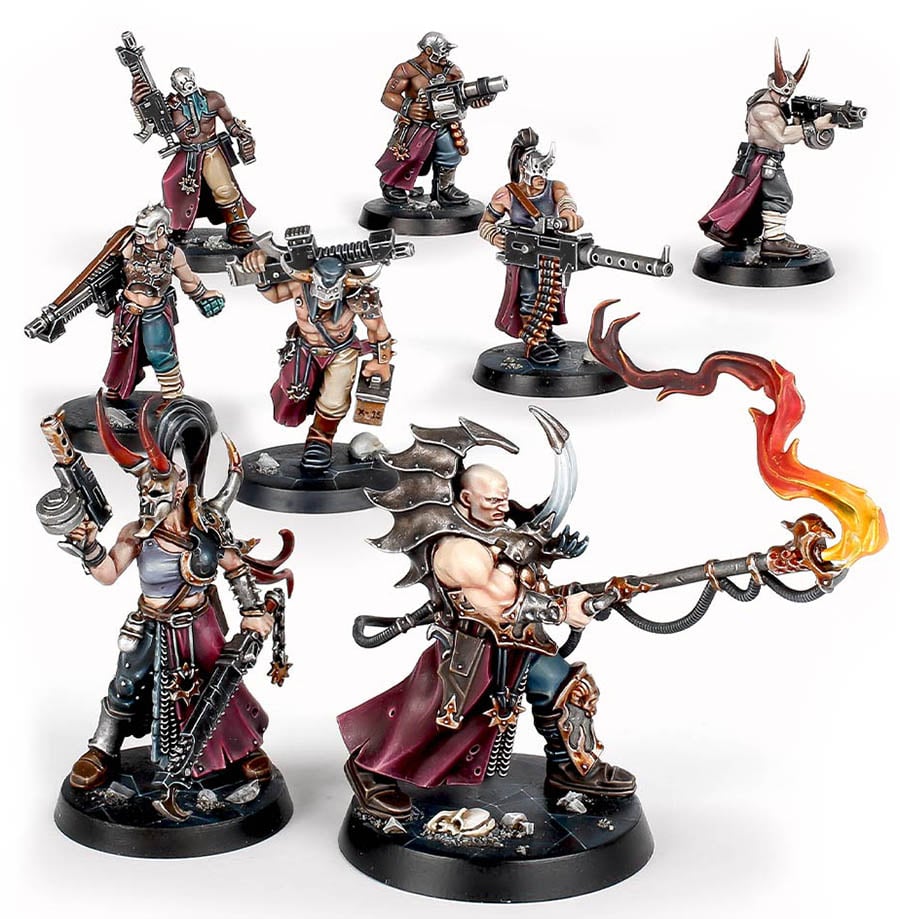 The Cultists of the Abyss is basically the boxed set for all the cultists from the Escalation expansion reboxed into their own set. If you need more of them (and you will for Abominable Intellect) this box is for you. Alternatively, if you just wanted some sweet new Chaos Cultist models for your larger games of 40k, well, these are perfect for that as well!
The Servants of the Abyss Pack is a essentially one-half of the enemies from the Core Blackstone Fortress set. It contains:
2 Chaos Beastmen with a choice alternate torsos
1 Chaos Space Marine with a choice of a bare or helmeted head
1 Rogue Psyker with a choice of two alternate bodies
2 Ur-Ghuls
2 Negavolt Cultists
2 Spindle Drones
7 Traitor Guardsmen
It's perfect for filling out any gaps in your enemy pool due to the AI deck.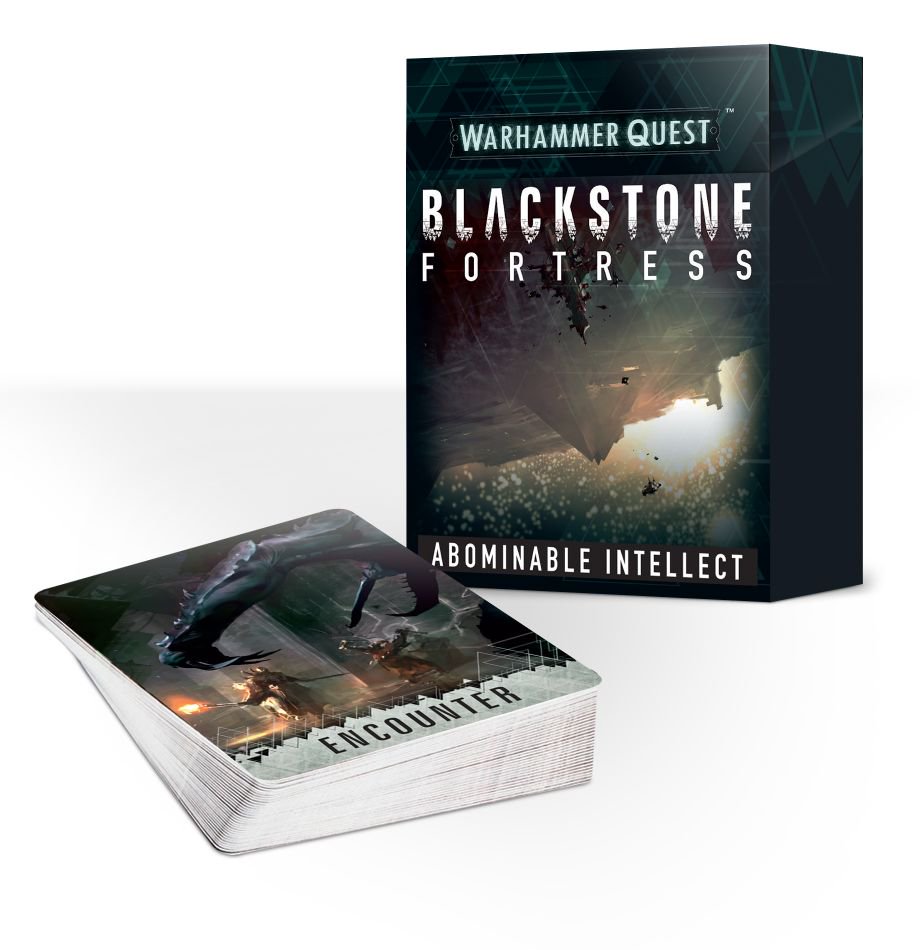 If you've been looking for a new challenge in your Blackstone Fortress games then you need to pick-up the Abominable Intellect Deck and give it a shot – just be sure you've got some extra enemies to throw at your explorers!
I think this AI is trying to kill us…