Hey Goatboy, here again, to talk all about the new Eldar in Phoenix Rising.
Before we end up talking a lot about the two new Marine books coming out, eventually lets wax poetic on the new Eldar release.  Yup, those pesky boogie xenos of old 8th edition days have a new set of rules to mess around with.  Overall they seem pretty neat, and while I don't think it does a ton to the current "good" Eldar Flyer based army – it does add some fun to those that don't want to make pew-pew sounds as they float around the table.  Plus, the book isn't too expensive for how many updates it gives, which is always a neat thing.

They Have a Plan!
Before we delve into the rules, the fluff of the book is pretty nutty as they figure out a way to "save" the Eldar race, empower the new God of Death, and kinda give some hope to these ancient jerkhole beings.  This is neat as it pushes the Narrative for them and might show some form of endpoint for this whole Psychic Awakening.  It also does wonders for combining all of these Eldar races into one bundled group which could be neat.

The Bad…
First – let's start with the Bad.  Or at least the bad from my point of view as a dirty Chaos player who hates all the Eldars.  Annoyingly enough, there are no Harlequin updates in this book.  Just like the last Campaign book where we had Death Guard stories but no additional Death Guard rules – the Harlies are throughout the fluff, and yet they don't get any extra traits, warlord stuff, and whatever other nonsense they might want to give.
The other annoying thing is that the Coven build your own rules is just not nearly as good as the current – Urien backed one.  I wish they had done a few more options that might combo into something more powerful than a 4+ inv save.  But alas – if something was better than that – well then it might be Iron Hands too good.

The Good!
Build Your Own Craftworlds
With those out of the way – let's look at the cool.  The build your own Craftworld part has some neat stuff.  I think the extra Webway portal usage and some of the increased range of Shriuken weapons might end up being powerful.  The Guardians dropping from the depths of the webway and having a longer range could be deadly for a lot of armies.  Throw in some Strats and other powers, and you end up having some painters turned warriors kicking some major butt.  I also randomly like the Students of Vaul that let all vehicles regain a wound a turn.  It makes me think a big blob of Wave Serpents becomes really annoying.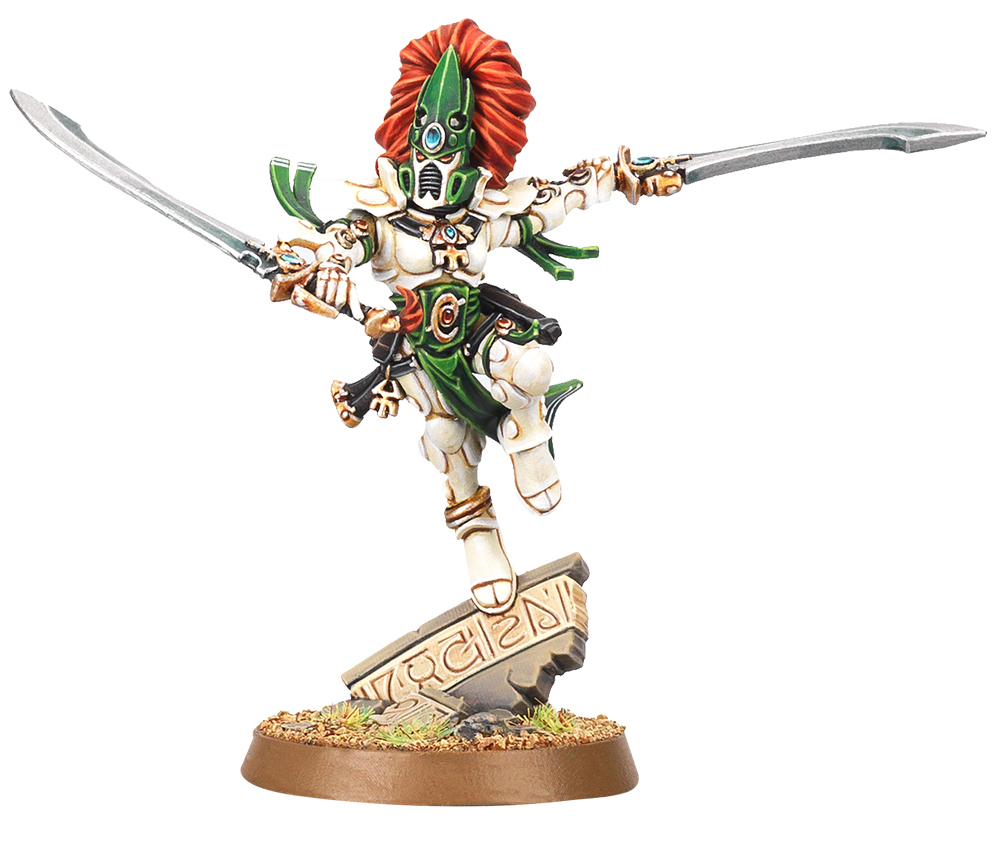 Exarch Powers
From there, the other big new rule for them is updated Exarch powers.  All the Aspect warriors get the initial starting one and can swap it for one of the other listed powers.  For 1 CP, you can even get two powers and create a pretty nifty little murder squad.  It feels like two powers are strong, with the other four being more fluffy.  Most just power up the Exarch, but a few go to the squad.  A Howling Banshee one gives the unit a 5+ FNP in the fight phase.  Heck, they even gave Exarch Powers to Crimson Hunters.  One of them happens to be they ignore penalties for moving with Heavy Weapons, they allow 180 turns, and even a flat 5+ invulnerable save.  These seem pretty good for a plane that will most likely be hunting those new Pesky Iron Hand flyers.
Psychic Powers
After that, the new psychic spells are kind of interesting.  They replace Smite for the caster, and while most boost the caster, there are some interesting ones.  I don't know how good they can be – but for Eldar, you could see these powers swapped on the Hemlock to do some interesting stuff.  There is one anti shooting what you want a power that forces an enemy unit to shoot the closest model unless the target is within 18″ of it.  It seems weird, but there could be something goofy with it.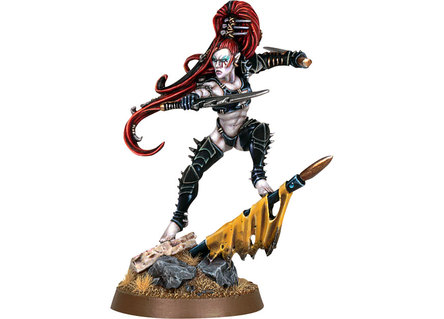 Drukhari
From there, we have the Dark Eldar updates that each "race" within the DE can obsess over something.  The Kabal ones will most likely be ignored as the Black Heart is so powerful.  You could see some weird stuff with fast vehicles and range changes.  They also have extra use of the Webway, so that could be useful if you have an army set up with enough units/pts on stuff that sits on the table.  The Wych Cult ones could see more use as while there are some better options on the default ones – you could easily pick and choose here.  The Improved invulnerable save in close combat could be very powerful for Wych based armies as they move across the field and get locked up with enemies.  They also have one that would be great for cutting up Knights with a +1 to wound a Monster or Vehicle with ten or more wounds.  I talked about it already – but the Coven ones – while fluffy – just are not better than a flat 4+ inv save.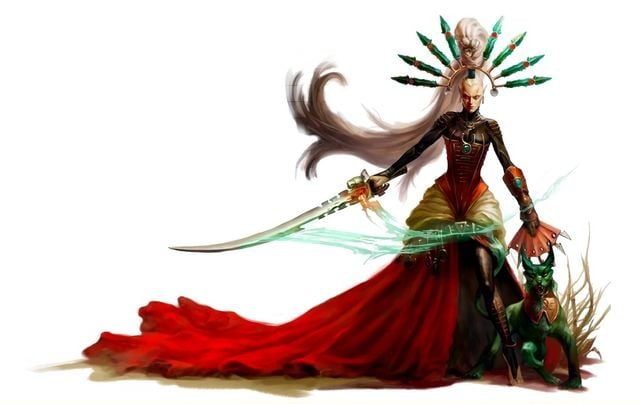 Ynnari
After these, you get the Ynnari rules now in a book you can buy without needing a White Dwarf.  Now the biggest thing in all of these is the points changed a lot.  All of them dropped in points, which is good.  The army got seriously nerfed, so having their points drop might let some people bring them back out again.  That seems to be the big change with some shift of rules to match the new style of Strat layout (getting more relics etc. on the second page) and a shifting of each unit's rules a bit.  It seems to be more of a clean up as GW likes how their rules ended up.

The Verdict
Overall it doesn't feel like the rough purchase the last Vigilus books were as they are sitting at 40 bucks, give more than just detachments, and seem to add some neat stuff to the armies.  Here is hoping each book has 2 to 3 armies in there, so the 40 dollar price tag feels feasible.  I am guessing we will see the Black Templars come out in this format as we can get a nice simple army that matches the other Marine books combo'd with something they are fighting.  Maybe the Orks or some other addition to Chaos.
If you play Eldar, you will be buying this book for sure, and while it isn't setting the game on fire (cough cough Salamanders), it does give some neat rules to an older book.
~Until next time – Death to the False Emperor!