Next week week Psychic Awakening begins led by the Craftworld Eldar and Drukhari. Get your wallet and your shuriken catapult ready!
Come enjoy the first week of the October Psychic Awakening launch.
White Dwarf


October White Dwarf
$9
Warhammer 40,000

Psychic Awakening – Phoenix Rising 
$40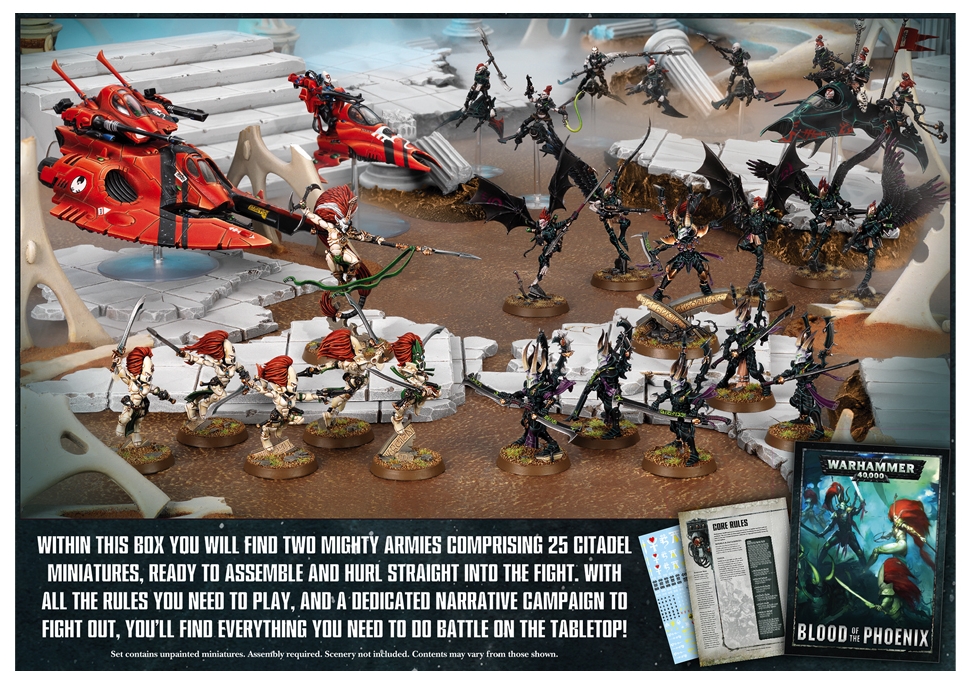 Blood of the Phoenix 
$230

Black Library
The Horusian Wars: Divination (Hardback):
$27
Inferno: Volume 4 (Paperback):
$16
~What are you picking up?