Pimpcron has important things to say about The Cities of Sigmar – come check it out.
Hey everyone, I just picked up Cities of Sigmar from our local store and I have been devouring this book. I have never done a book review before, so please bear with me. I'm wearing a bear suit, I bought it from a mattress store that closed. The only real way to enjoy this article is to also be wearing one; I'll wait for you to don yours.
The Cover
So one of the first things that struck me about this new book is that they made a clever decision in book design. I honestly haven't read a book in years, so I'm not familiar with what other books are doing these days. But this book's pages are made of thin sheets of paper which would obviously get damaged easily through wear and tear. GW has decided to put a thicker, more durable flap of cardboard on either side of the stack of papers to help protect the contents. They even put letters and illustrations on the outside to help identify which book you are looking at from afar.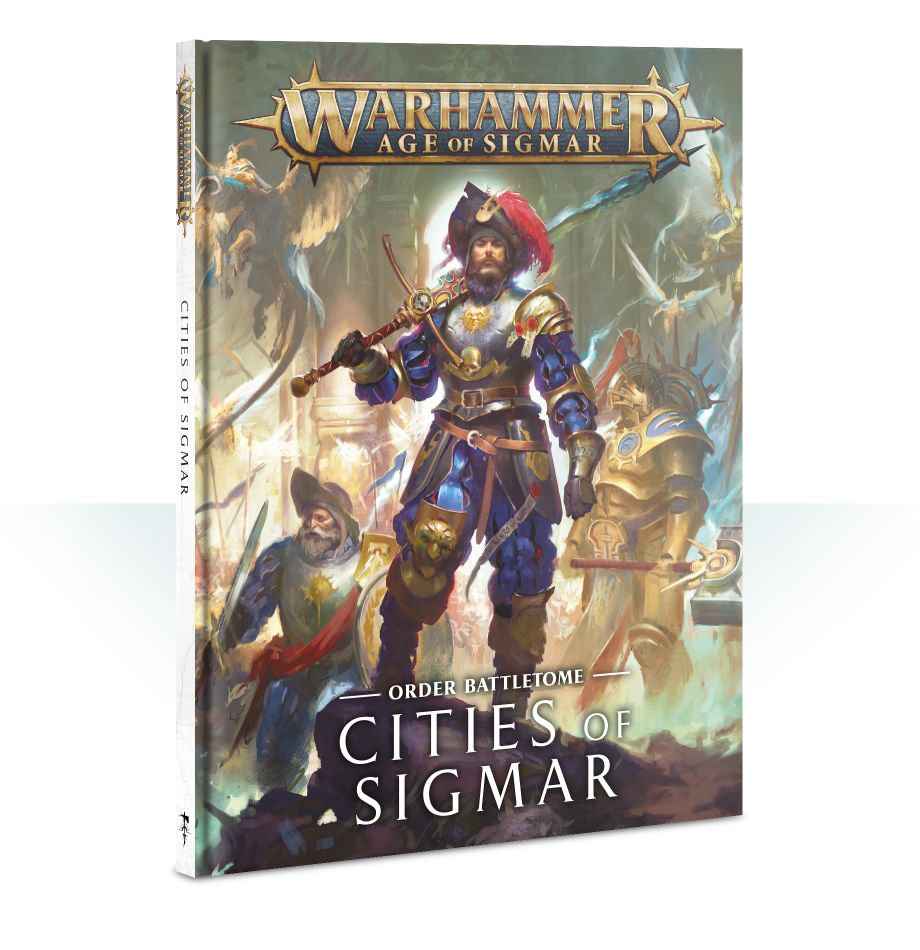 The images on the cover are beautiful, and very eye-catching. They made sure the letters of the title are large enough that people who look at it can see those letters. Smart move in my honest opinion.
Okay, enough gushing about the outside, let's dive in!
The Artwork
This book has really raised the bar for illustrations in a book about people and things. Each image in this book has been carefully selected to be meaningful for the topic of this book. There are pictures of battles between the Cities of Sigmar and their foes, and other really cool pictures. The keen observer will notice that some of the pictures are larger or smaller than others, that is probably because of space restrictions on the page.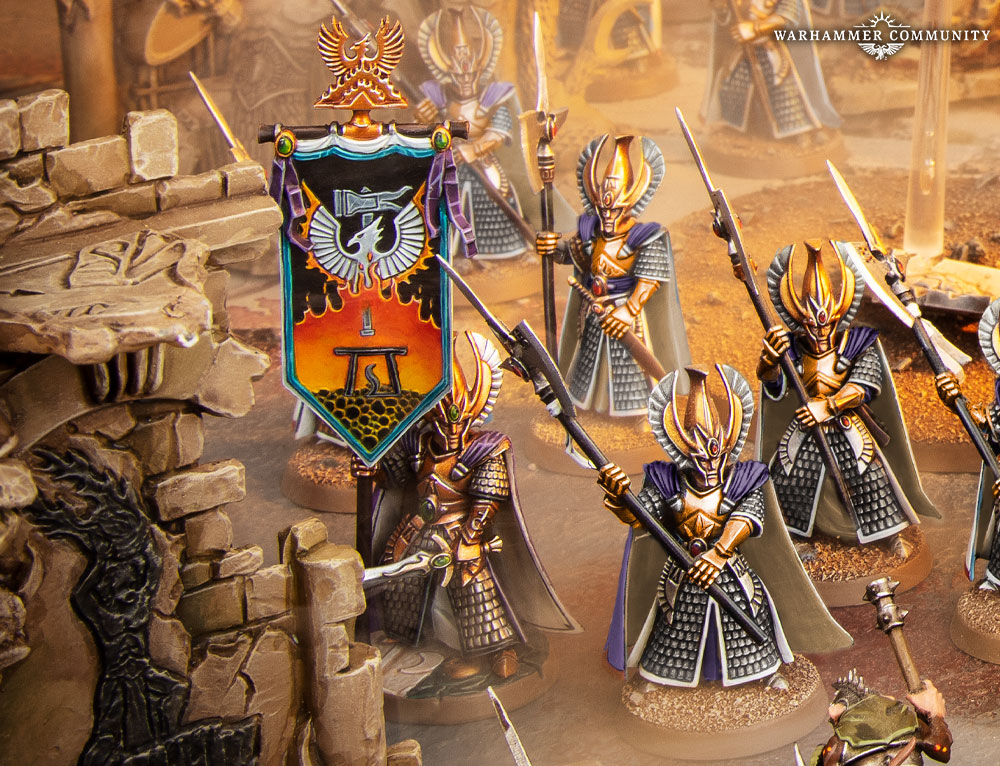 A little insider information for you, the pictures in this book were actually created much larger, but have been shrunken down to fit in the book. Witchcraft I guess. Point being, that this book would be boring if it was just text, and the full-color illustrations really make it come alive. Just when you start to get bored reading word after word, they feed you a little treat of colorful image, and your brain wags its stem.
They do other clever things with images, such as borders on pages. They fade out images in the background that you won't notice but makes it look cooler overall. Some very clever stuff, my brain wasn't bored for a minute.
The Rules!
This is probably the part you all skipped to in this article anyway, the part where we talk rules. This book has many units and rules, it is actually dizzying. Each page of unit information has all the pertinent stats, rules, and abilities as well keywords you need to know. I think it was a smart move on their part to put all the rules for a unit on one page. I made a codex one time but it turned out to be more of a choose-your-own-adventure. You would look at a unit profile and it was like, "Turn to page 25 for the movement stat" and "turn to page 61 to see the keywords for this unit". I mean, it was fun flipping pages a lot, but I think their choice to condense it all on one page is probably easier to read.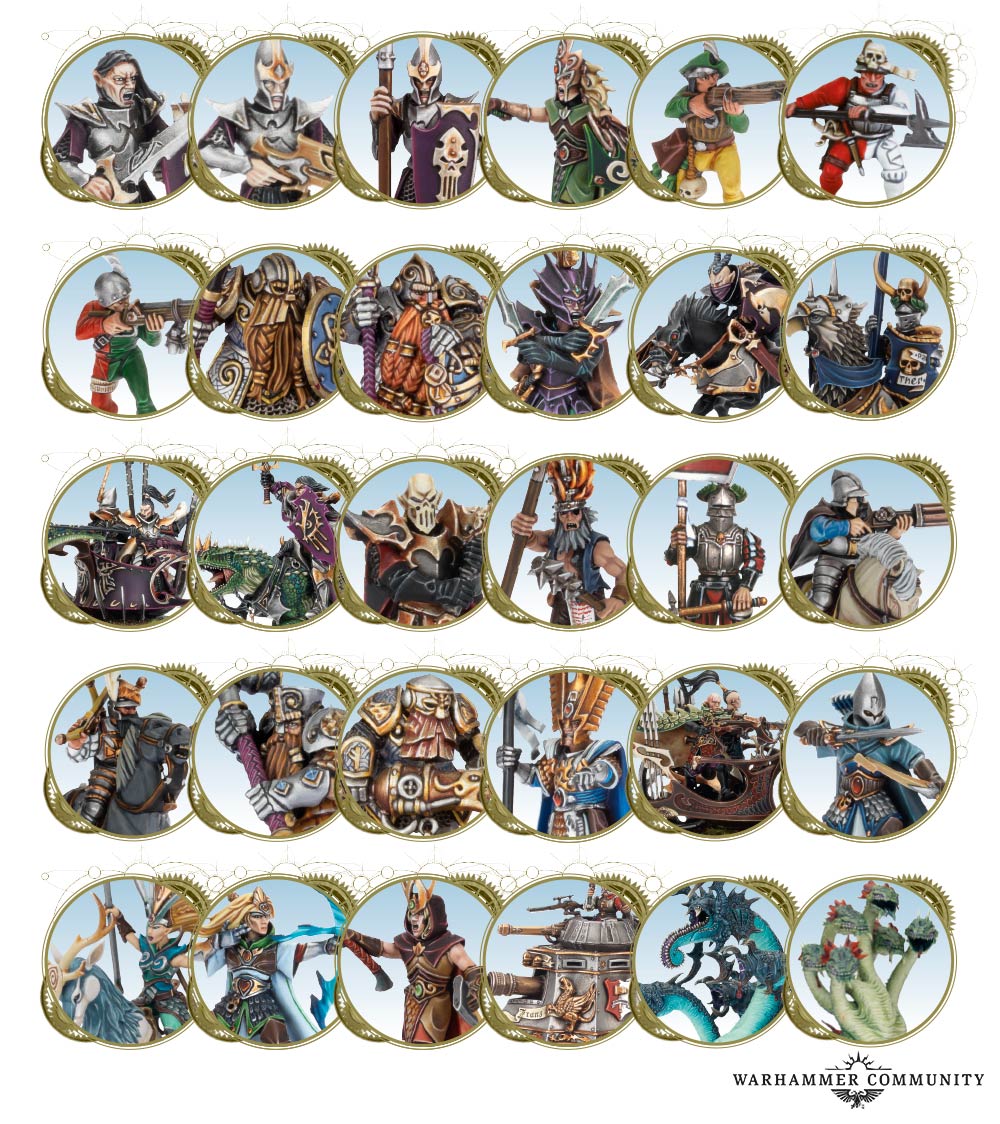 I also like that they put a little image of each unit in the corner of their page, to help the illiterate. The last thing they want on their hands is an illiterate to be unable to find their unit information. So these helpful pictures ensure that if you can't read, or didn't see the giant title with the unit name up top, you'll at least know where to find the rules for your people. I have a huge following of illiterate readers, so I have my pulse on that community.
This army has a ton of combinations and synergy! There are some single model units that have rules which buff other units. Things like making them better at doing stuff, or sometimes make them not do stuff at all (like Battle Shock tests). I've never played Age of Sigmar before and have only played two games of Warhammer 40k. So I'm not sure exactly when it's good that you don't let units do stuff, and when you improve the stuff their doing. Either way, you'll find a lot of both in this book.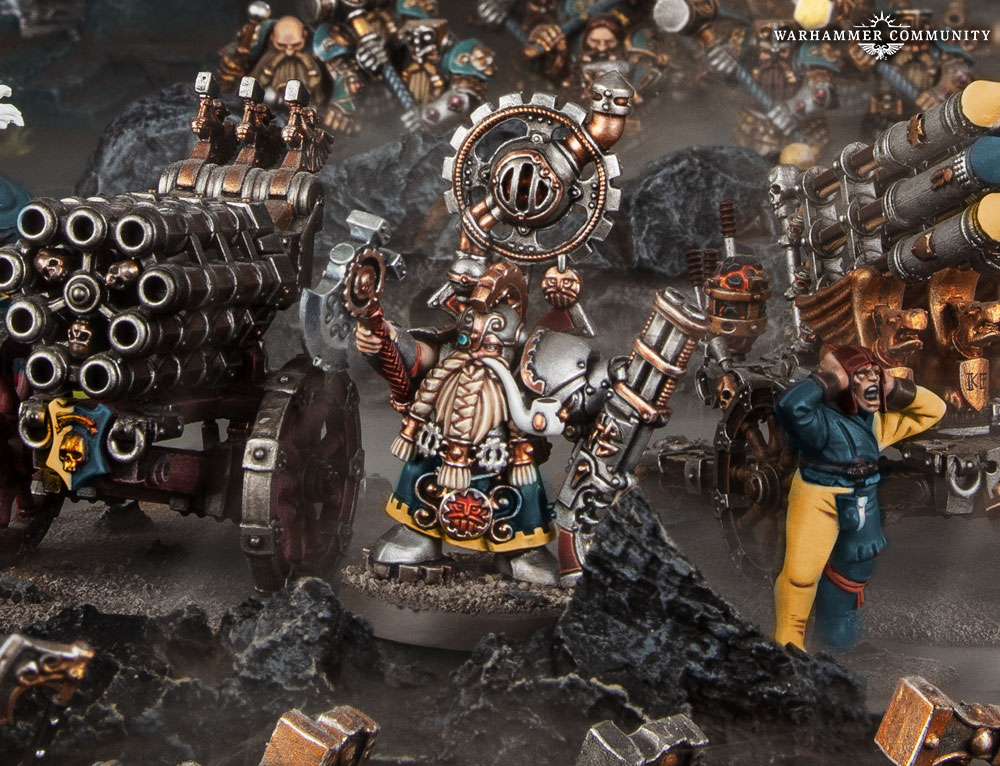 My Verdict
This book was awesome, I enjoyed it quite a bit. I made a vegetable based broth, seasoned to my liking, and then slow-cooked this book for about four hours. I have to say, the cover isn't quite as protective as they'd like. It didn't hold up in the slow-cooker very long. I didn't really get to read this book. So if details of what is improved and what is prevented was what you were looking for, I'm afraid I don't have answers. But like I said, I devoured this book and I give it a 7/10 for taste and fiber.
Be honest: did I miss anything?
Hey! This article is brought to you by my top-tier Patreon supporter Mike Cowley!
Thanks Michael, smooches!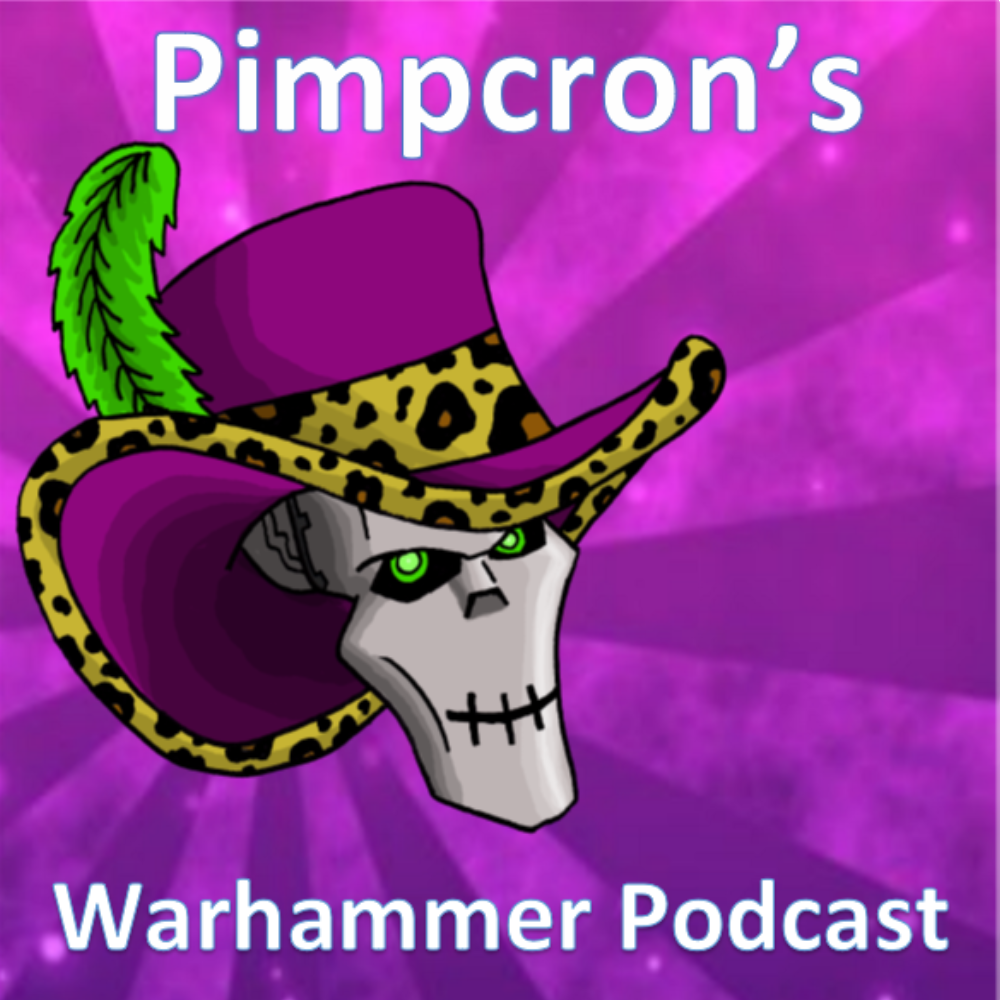 We're on Podbean, Stitcher, iTunes, Spotify, and others!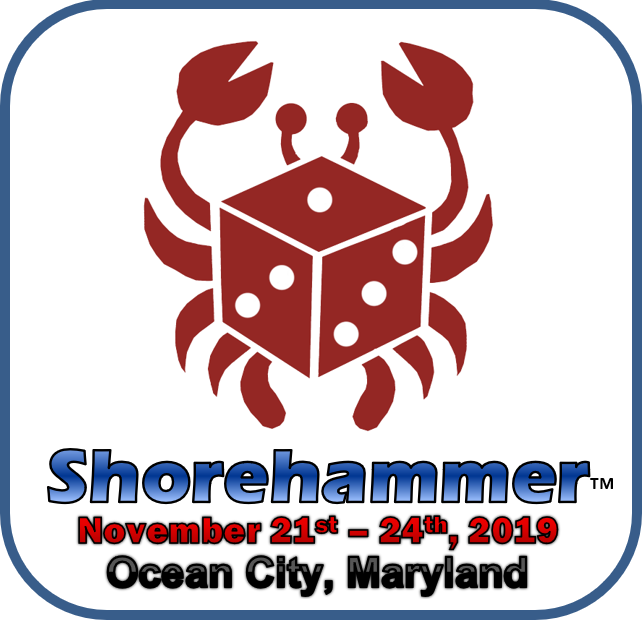 Pimpcron's Warhammer Convention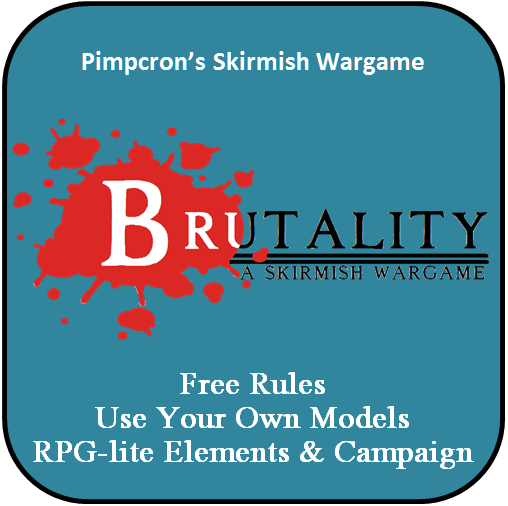 Or contact me at [email protected] for the latest rules if you don't do the Facebooks.