Pimpcron is here to help you snag that dream job.
We've all been there, walking into that important interview clutching our resume. Your palms are sweaty, knees weak, arms are heavy. There's vomit on your jacket already, mom's spaghetti. You know that you better lose yourself in the resume the moment you wrote it, you better never let it go. You only got one shot, do not miss your chance to blow, this opportunity comes once in a lifetime. Five minutes later you are leaving the interview, deflated and downtrodden. You know in your heart that it was your resume that lost you this job. Some would try to say that it was the fact that you went to an interview covered in spaghetti vomit, but you know it your heart that it didn't technically break dress code. It was your resume.
But you have to admit that including Halo 3 in your resume as a job from the years 2006-2008 probably didn't help either. Or the Dorito stains on the paper. Your fairly sure they didn't buy "late night Youtube Inspector" either. They didn't even look twice at the fact that you had a Top Fan badge on the Sailor Moon Official Facebook page.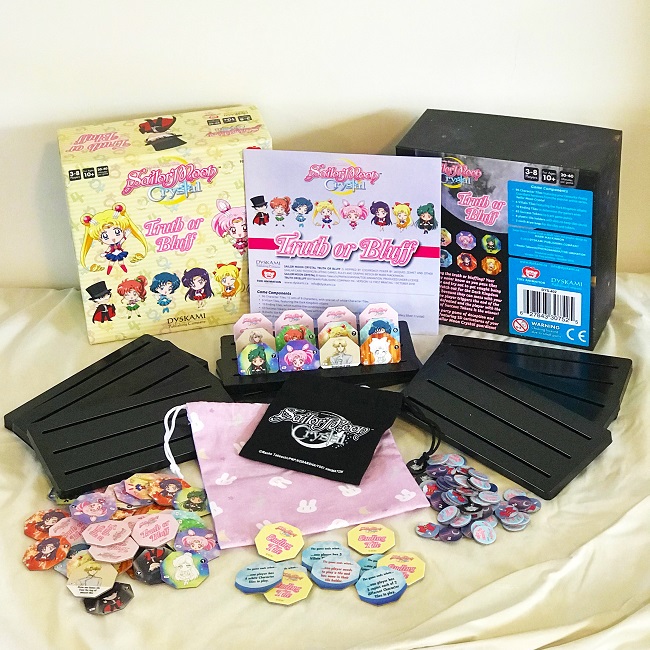 Better bring all of this to the interview to impress them with your collection.
Pimpcron Is Here To Help
Our hobby of wargaming can easily be applied to a resume, and you can finally stride back into the interview. That dream job of Toll Booth Operator at a theme park can finally be yours. Let's take some of the basic things we do and apply it to a resume.
Move Miniatures Around- Manages groups well
List Making- Good at Math
Fills Out Detachments- Good at following rules and guidelines
Takes HQ choices- Help create synergy between team members
Rolls Dice- Willing to take calculated risks
Puts Models Together- High spatial reasoning and assembly
Paints Models- Artistic eye and creative flair
Paints Models Before Playing Them- High levels of self-control, hold myself to a higher standard
Somehow Paints All Models Before Buying More- Psychopathic Tendencies Good with managing money
Bases Models- Finished jobs to completion
Uses an Army Transport- Understands that maintenance and preservation of assets is key
"Thanks to Pimpcron, I scored my dream job wrangling geese at the local pond."
Here's Some Ways That Your Army Can Help
Besides the basic ways that this hobby can be used, you can twist your army experience to add flair to your resume as well. Take a look!
Plays Grey Knights- Loses Graciously Good Sport
Just Started a Space Marine Army- Follows current trends to make decisions
Just Started Iron Hands- Takes advantage of opportunities for an edge
Necron Army- I may get knocked down, but I get up again
Played Tyranids though 6th and 7th ed- Loyal through thick and thin
Ork Army- Tears down obstacles in path to the goal
Chaos Army- Deeply religious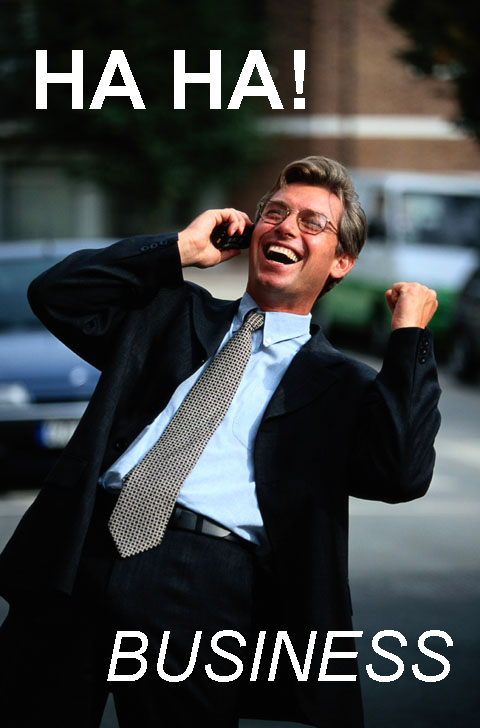 "Yes! Corporate just called and said I'm the new Regional Manager of Napkin Folding!"
Resume Add-ons for Specific Professions
Some jobs are more aligned with certain armies, that's where this part of the article comes in. Check the list and see if your dream job has been hidden in plain sight all along!
Winery Employee- (plays Tau) Skilled at Whining Wining
Bartender- (plays Squats, Tomb Kings) Well acquainted with Alcohol
Dairy Farmer- (plays Eldar or lots of Tau drones) Cheese Expert
Counselor- (plays Brettonia, Woods Elves) Expert in dealing with Depression
Cult Member- (tricked significant other into playing) Good at converting new members
Day Care Attendant- (plays Nurgle) Well-versed in the spread of disease
Phlebotomist- (plays Khorne) Blood for the Blood God Bank!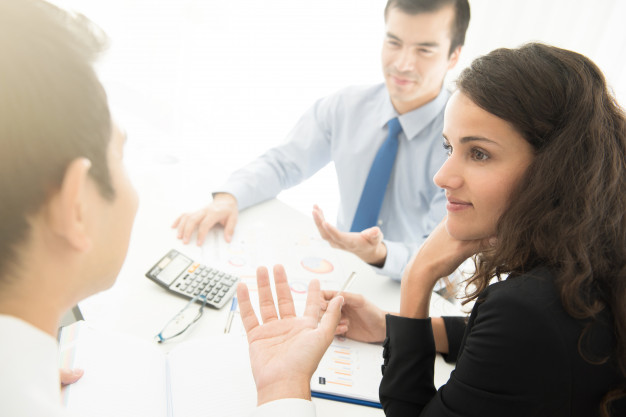 "Sure Jenna, but if you take off the Meltaguns, you could afford another Cultist squad."
"Michael, I can't begin to understand what you are talking about. This is probably why we are being audited."
With these new creative twists on your resume, you'll be employed in no time! The key to the interview is to not explain what any of these additions mean. Never tell them you exaggerated them from a wargame. A neat trick that usually works is if they ask for specifics, turn the question around on them.
Example
Interviewer: "So Mr. Cron, I see here that you 'Get knocked down, but you get up again'. Can you explain a little further what you mean by that?"
Pimpcron: "Are you threatening me?"
I: "No, it says on your resume that you get knocked down, but you get up again."
P: "Is that a Chumbawamba reference? I haven't thought about them in years. Man, I used to love that song!"
I: "Yeah, me too! It was out when I was in college."
P: "He drinks a whiskey drink, he drinks a vodka drink …" [laughs]
I: "He drinks a lager drink, he drinks a cider drink …" [more laughter] "Now, where were we?" [looking down at paper]
P: "You were telling me that I was hired."
I: "You know what? Any Chumbawamba fan is a friend of this company. Mr. Cron, welcome to the Destroyer Cult. Head into the next room and we will cut you in half and put you on a rad floating surfboard."
P: "Sweet! Gosh, I just wish I could somehow have a massive gun instead of arm."
I: "I think you'll like the second room then." [winks a shining red eye]
I think I'm going to add "Doesn't know how to finish an article" to my resume.
Anything I missed?
Hey! This article is brought to you by my top-tier Patreon supporter Mike Cowley!
Thanks Michael, smooches!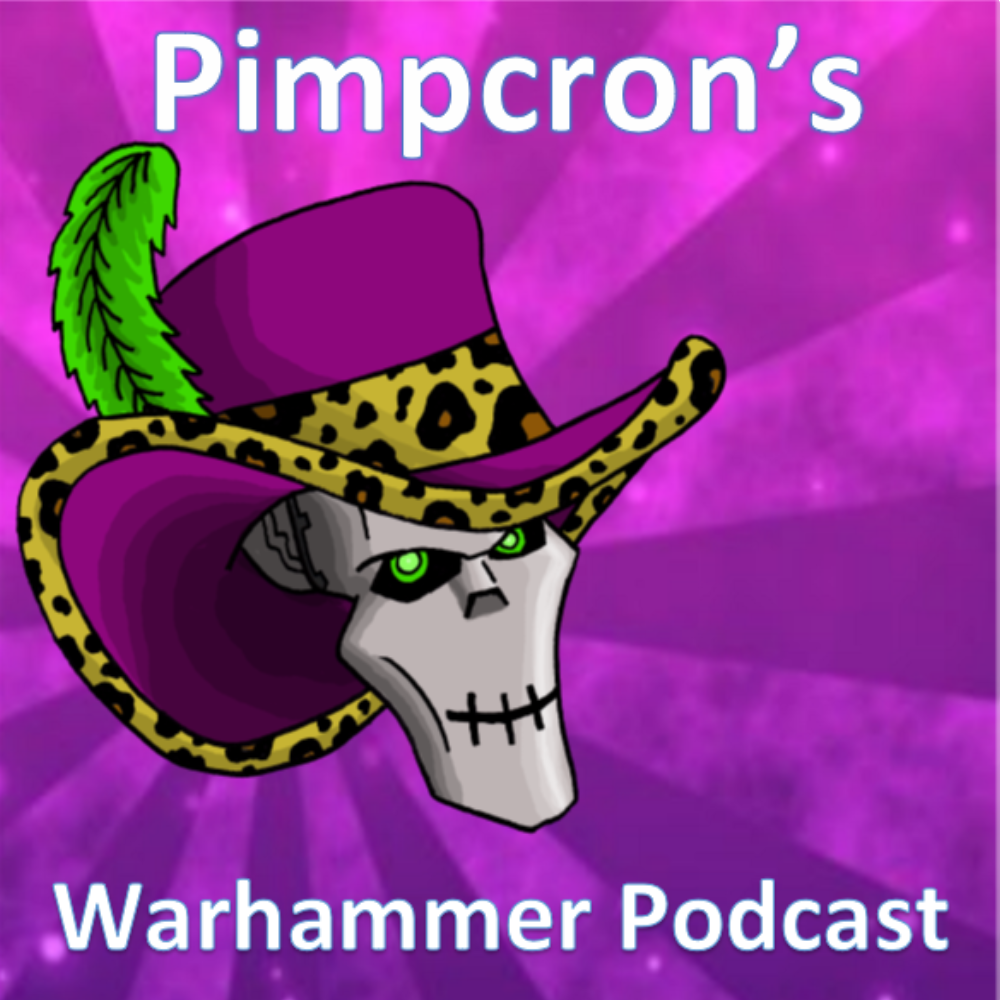 We're on Podbean, Stitcher, iTunes, Spotify, and others!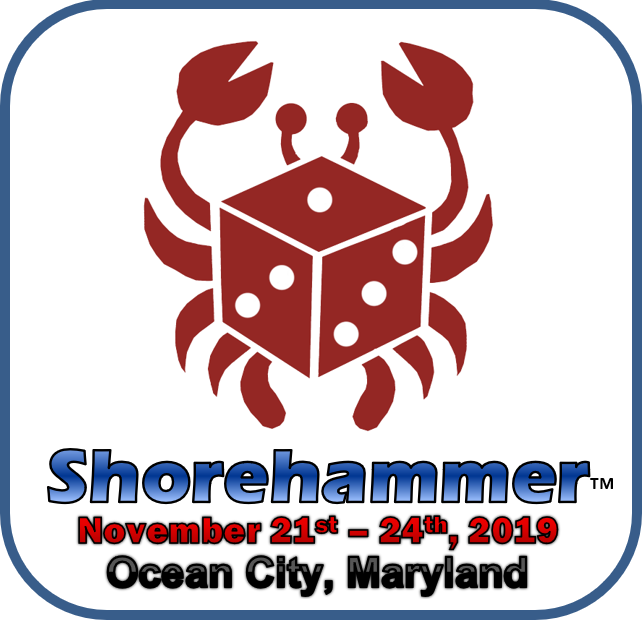 Pimpcron's Warhammer Convention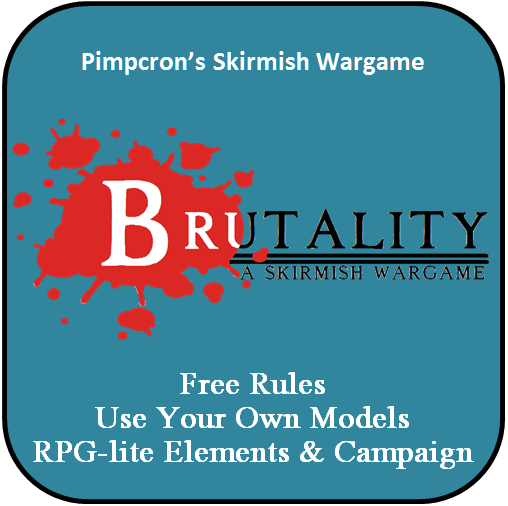 Or contact me at [email protected] for the latest rules if you don't do the Facebooks.