Gamemasters, let's talk about some truly magical terrain you can use in your maps and games.
There comes a time in almost every DM's life when they want to move beyond the existing settings and create one of their own. Maybe you have an amazing story to tell, and it needs its own world to be told in. Perhaps you have a super awesome idea for a world and want to run adventures in it. Maybe you just like making up settings. Whatever the impetus, creating your own setting can be fun and rewarding both to you and your playgroup. In this ongoing series, we will look at the steps you can take to create your own setting (a process known as world-building), and we'll look at some tips and tricks of excellent world-building and some common mistakes people make. Along the way, we will build our own setting and world.
Welcome to World Building Workshop, let's get started.
The Groundwork

Last time on World Building Workshop, we talked about using Marshes, Swamps and Deserts in your world building and maps. We covered some of the basics of those types of terrain and how to use them today let's move away from these mundane terrain features and talk about some truly fantastical elements you could incorporate into the your games.
Why Use Fantastical Terrain?
Depending on how gritty and "realistic" you want your game to be it's totally reasonable to not use fantastical or  fantasy terrain at all. If you want to keep to a more simple game, or ape actual history you can forgo it. However there are a lot of benefits to using fantastical terrain features. First off, its normally pretty cool, and creates awesome visuals. Cool factor aside, it can really help shape your world building and put your own touch on it. Fantasy terrain highlights your setting and your imagination and tell your players "this is not the world you know". It can really make your setting feel alive and distinct, and can play into the feel and theme of your game. Setting a low magic, or no magic, game in a world that is inherently fantastical can create a really amazing contrast.
The Basics of Using Fantastical Terrain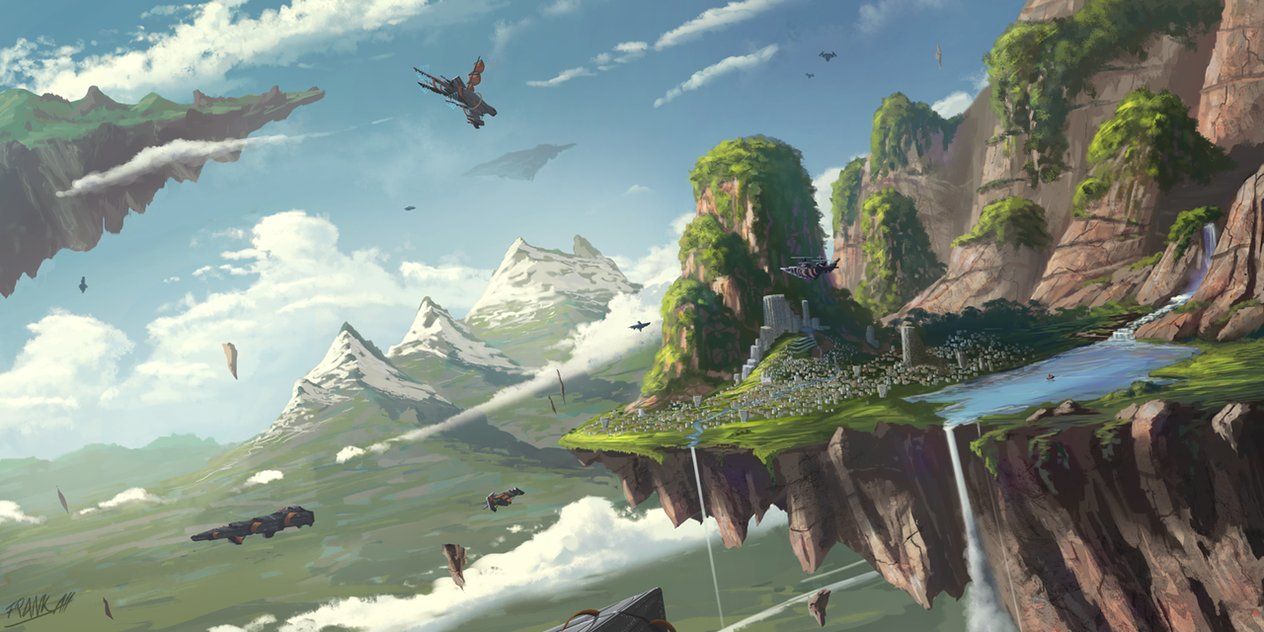 There are a lot of types of fantastical terrain you could use, and I'll go over a few of them later, but first a couple ground rules. The key to using fantastical terrain well, is to think it through a bit. Like all other types of terrain, fantastical terrain will have an effect on the world around it. Whether it's naturally occurring fantastical terrain, or artificially created by a wizard or god, the terrain will normally have an effect, and be effected by, it surroundings and can impact the people and cultures nearby. So do yourself a favor and think it through. Now lets go over a few types of terrain you could use.
The Fantastical Version of Real Terrain
We've actually already touched on a few types of fantastical terrain before. These are versions of normal terrain given a fantastical twist, and include:
Crystal Forests
Mushroom Forests
Haunted Swamps
Entwoods
These are going to be the easiest types of fantastical terrain you can think up. simply pick any type of real terrain and "jazz" it up. A mountain that is actually a petrified giant, a river that flows uphill and a glass desert are all fine ideas.
Other Fantastical Ideas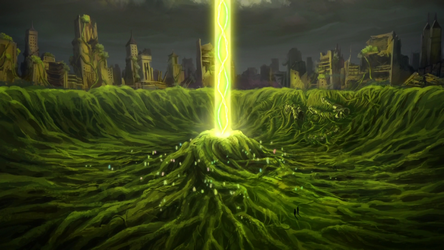 Moving away from fantasy version of real things you can think of a few other ideas of fantastical terrain types. Some could be:
A Floating Island. These are very common in fantasy, and make great additions to your world. For extra depth consider what happens to the land underneath the island. If it stays in one place all the time, do the lands beneath it get enough sun? Are they a waste land populated by an underclass? Or does the floating island shelter land from violent storms, and is it seen as a refuge?
Cities in strange places. How about a city floating in a lake of lava? Or one built on bridges spanning a bottomless pit? Or on the back of a giant turtle.
Bottomless pits/canyons. These has no end, or maybe connect with another world entirely.
Portals to other worlds. These are fantastical places, where one world leaks into another.
These are just a few basic ideas, the options are really endless.
Two Major Fantastical Terrain Types
Lastly I want to talk a little about a couple ways you can use fantastical terrain types to effect not just a large part of your world, or maybe your entire world. There are two main archetypes for this you could try to use:
The world in flux/world of change: This a world, or area of a world, that doesn't have a fixed shape. IT can change at the whims of the gods, or the people living in it and can be manipulated at will. This the Realm of Chaos from Warhammer or the Spirit Realm from Avatar. It's a world without logical and where the craziest thoughts can take shape. I don't think I'd like to run a whole game in this place, but it can be an interesting feature.
The Broken/Dying World: This would be an area or a whole world that has had something realllly bad happen to it. In the aftermath of a major cataclysm the world is just plain messed up. There are giant scars in the earth,  and magic has run rampant. This world would be just chock full of all the magical elements you can think of run wild. Lava everywhere, and just falling apart. Think the Breaking of the World for the Wheel of Time.
Anyway, there are a whole ton of types of terrain you could use. My goal today is to get you thinking a bit about, not provide a comprehensive guide to fantastical terrain. Like with most parts of world building the key really is to just think things through and exam their effects on the world overall.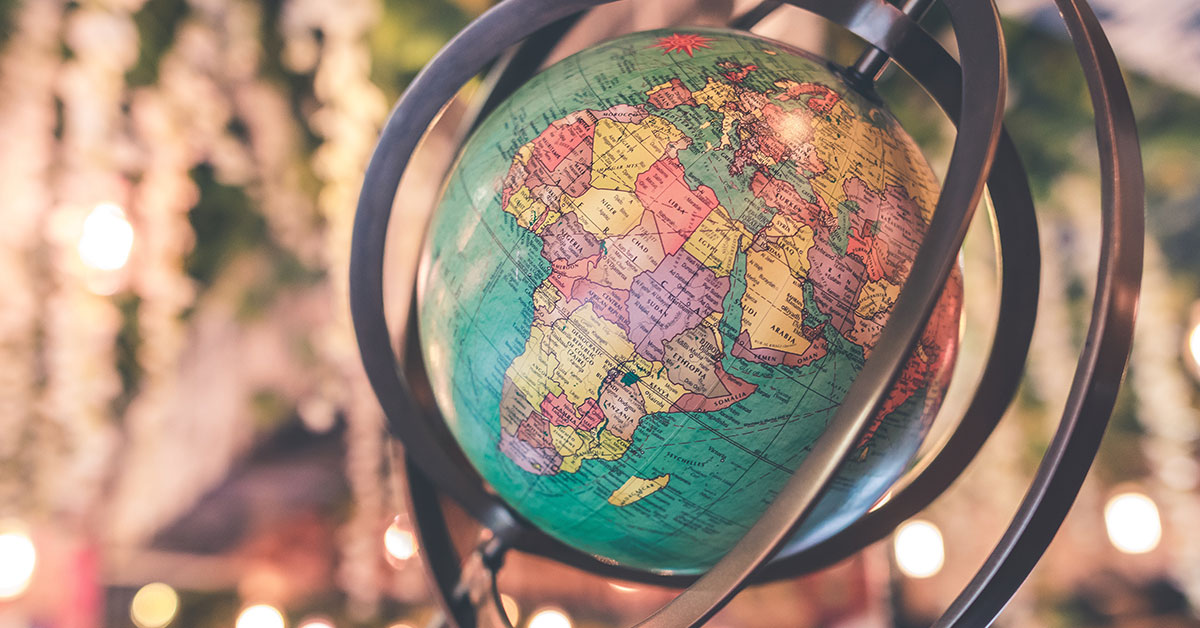 Let us know what kind of fantastical terrain you like to use in your games, down in the comments!