The Holidays are just a few short months away which means it's time for those GW Battleboxes to arrive! What's on deck? The Rumor Mill has answers.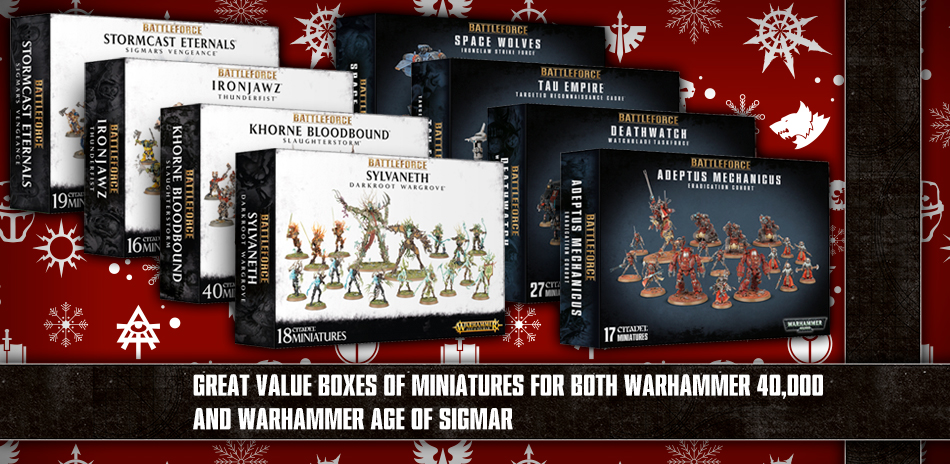 Battleforce Boxes from 2016
If you're looking to start a new 40k or AoS Army, the Holidays are a great time to get one started for the new year. GW's Battleforce boxes have been a very popular option for the past few years and they look to be returning in 2019. Today, the Rumor Mill is spinning up again with a new batch of info on what you can expect for this year's Battleforces. But remember, these are RUMORS so standard Salt caveat applies.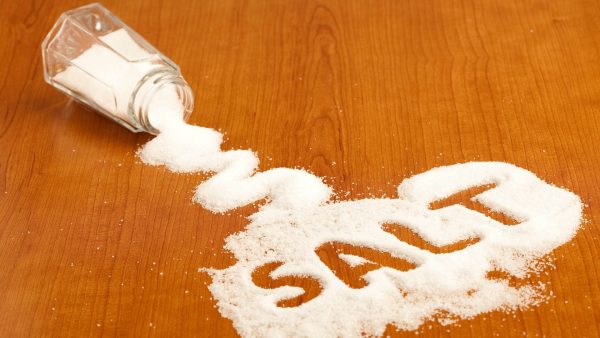 "It's supposed to be 'with a grain of salt' – now we have to clean up this mess…"
via Endloril (Warhammer-Forum)
Translated from French
10 Battleforces at 145€ each
4 For AoS
Nighthaunt, Skaven, Stormcast, Goblins (Gloomspite Gitz)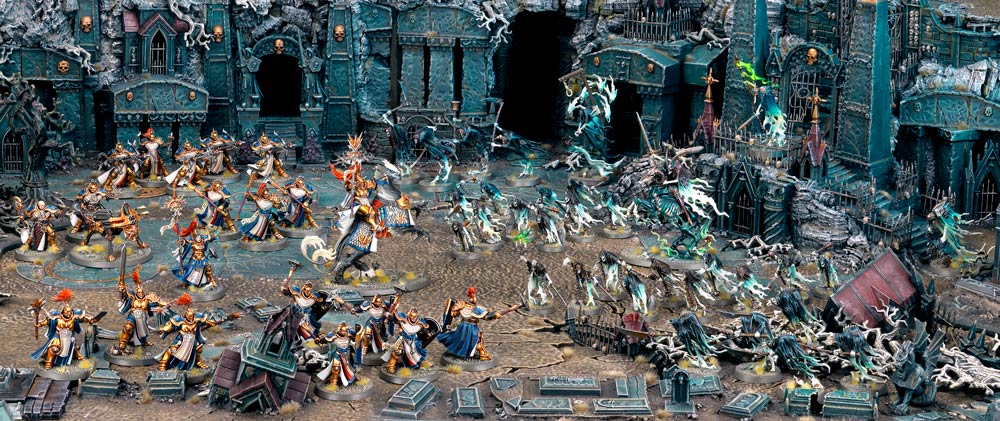 6 For 40k
T'au, Drukhari, Space Wolves, Blood Angels, Chaos, Tyranids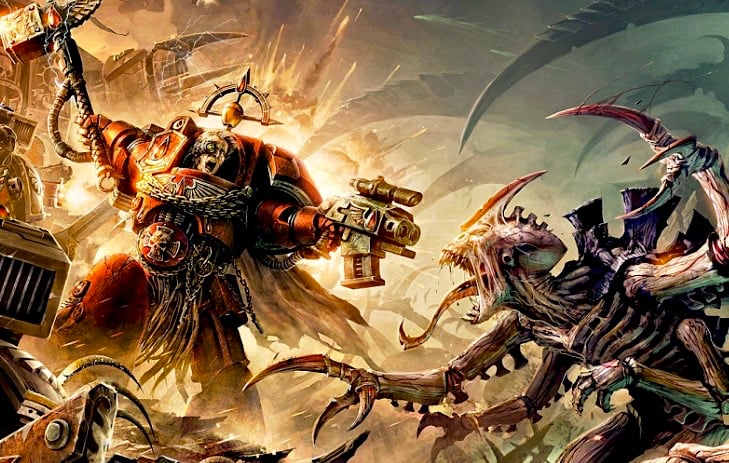 Also mentioned were a pair of new Start Collecting Boxes for the Vanguard Space Marines and the Chaos units from Shadowspear.
Again, these are RUMORS but these boxes do make sense. For AoS, you've got the Stormcasts which are a perennial pick as well as one option from each of the other three Grand Alliances – Nighthaunt (Death), Skaven (Chaos), Gloomspite Gitz (Destruction).  It's a pretty well rounded list of armies.
As for 40k, these choices are a little strange as only one of these armies has gotten a lot of attention lately. That army is the Drukhari as they just got some new rules from Phoenix Rising. The two Space Marine options were noticeably absent from the Space Marine updates. They did, however, get access to all the new units via FAQs. And before that it was Chaos with a ton of new stuff (and they are still missing some kits).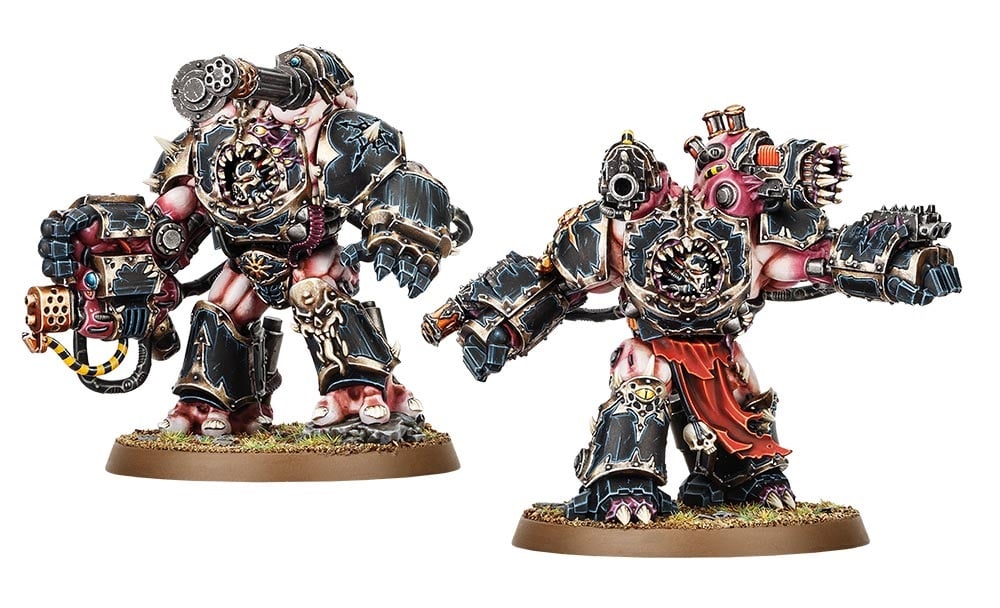 As far as the Tyranids and T'au – this could be an effort to boost those two armies a bit. The T'au are holding their own in the meta so maybe it's not so much about boosting them as it is creating more reasons to start playing them. The Tyranids have been on a steady backward slide with last week being the first time in a while they popped up on the Top 10 list from BCP's Tournament data.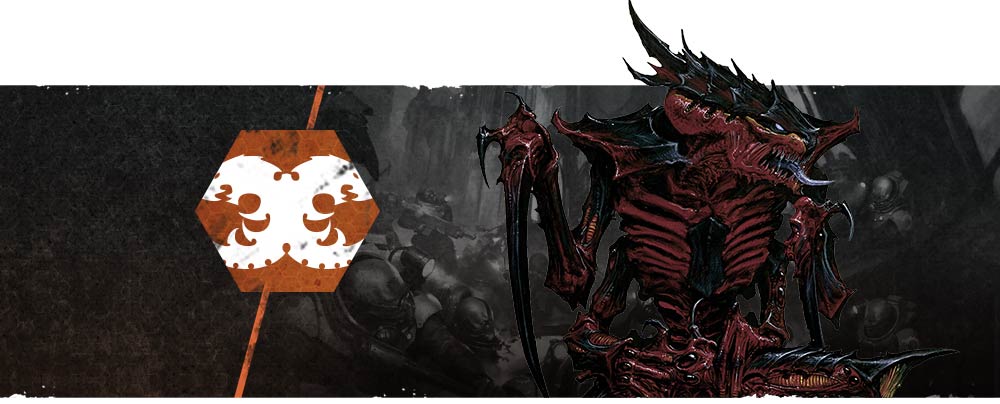 While this rumor has the armies listed, we don't have any info on what those boxes will contain. I know what I'd like to see and at the price point listed GW could pack a LOT of stuff in those boxes especially if they keep the discount rate around what the previous editions were.
Start planning and budgeting now! The Battleforce Boxes are coming soon…
What do you think of these boxes? Anyone want to take a guess as to what will be inside?