Star Wars: Legion – Phase I Clones & B1 Battle Droids Preview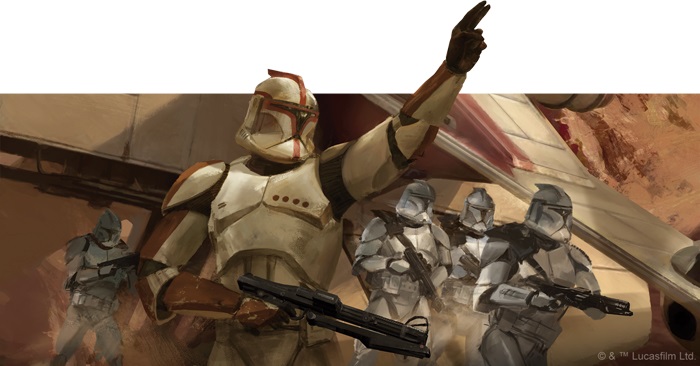 Fantasy Flight Games is showing off some of the new troopers the Clones and Droid armies can recruit when their expansions come to town!
There are two more expansions for Star Wars: Legions coming to help fill out your Clone and Droid Armies, respectively. The new Phase I Clone Troopers and B1 Battle Droid expansions will allow you to add some extra bodies and firepower to their units.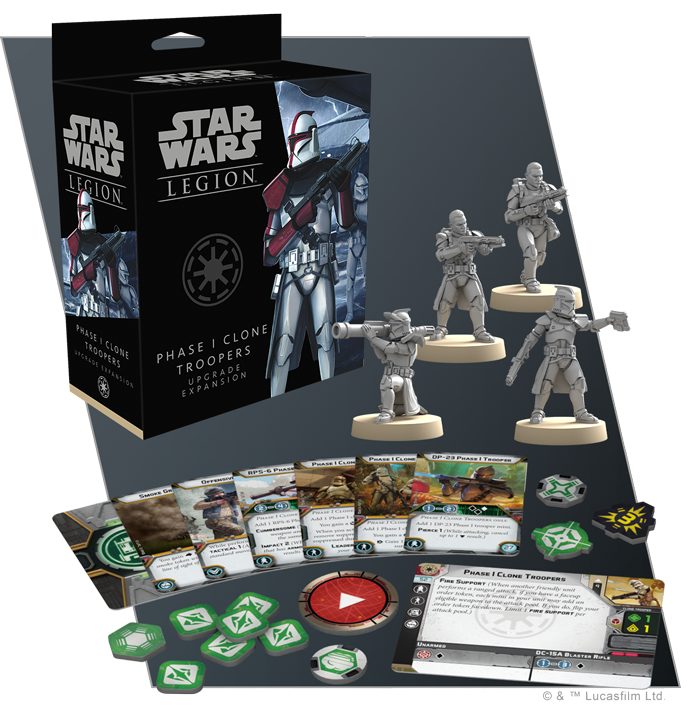 The Galactic Republic's Phase I Clone Troopers are always armed with state-of-the-art equipment. For most clone troopers, this means carrying the powerful and versatile DC-15A blaster rifle, but a select few Phase I Troopers are trained in the use of even more weapons, ensuring the Grand Army of the Republic is prepared for any situation.

The Phase I Clone Troopers Upgrade Expansion contains four unpainted, finely sculpted soft plastic Phase I Clone Trooper miniatures to enhance your existing Phase I Clone Trooper units or to form one corps unit, along with new personnel and heavy weapon upgrade options.
Attack of the Clones!
The Clone Troopers box contains quite a few upgrades to the unit. If you need to deal with massed infantry or go tank-hunting, this expansion provides you with options. Plus, it's got a few other character upgrades that will enable you to get the most out of your Clone Troopers.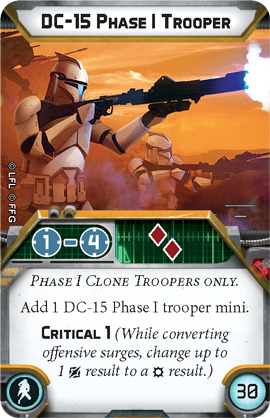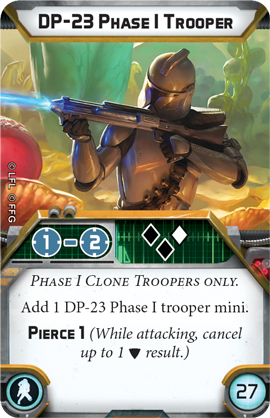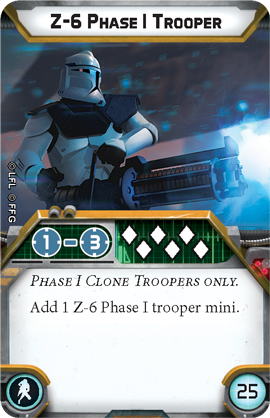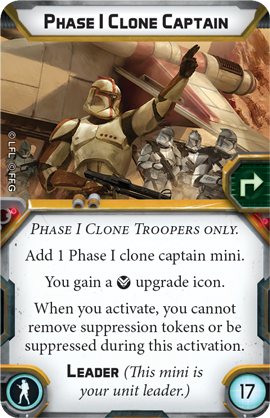 Subscribe to our newsletter!
Get Tabletop, RPG & Pop Culture news delivered directly to your inbox.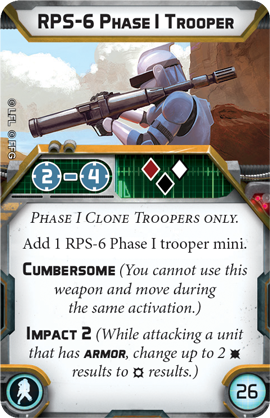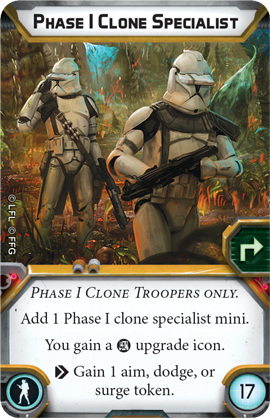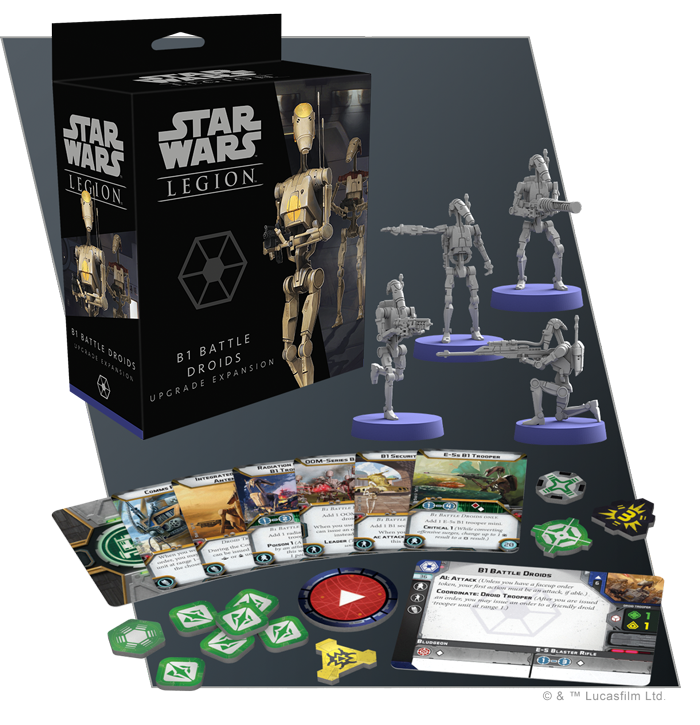 The Separatist Alliance's B1 Battle Droids are manufactured to attack in massive numbers and wear down enemy forces through raw attrition alone. But that does not mean they don't have other purposes to serve as the Separatists seek to overthrow the Galactic Republic. Other series of battle droids perform a variety of tasks for the Separatist military and a select few droids are outfitted with different weapons that give them unique capabilities.

The B1 Battle Droids Upgrade Expansion contains four unpainted, finely sculpted B1 Battle Droids different from those found in the Clone Wars Core Set or the B1 Battle Droids Unit Expansion. These miniatures arrive on frames, giving you freedom to customize their appearance. On the battlefield, these miniatures can become the basis for a new unit of B1 Battle Droids, or you can use the new heavy weapon and personnel upgrade cards options they bring to enhance your existing units.
Rodger, Rodger!
When the Droids march to war they bring the numbers with them. Still, even in the endless waves of metal marching forward they have a few nicer upgrades in their battleline. These bright spots in their lineup can help dish out damage where it counts. It's worth paying the extra for the upgraded models.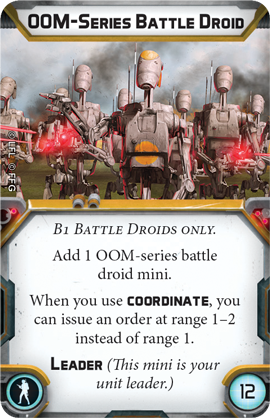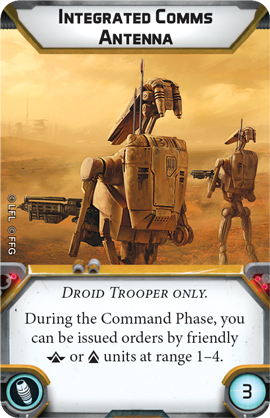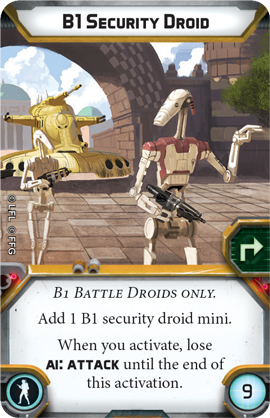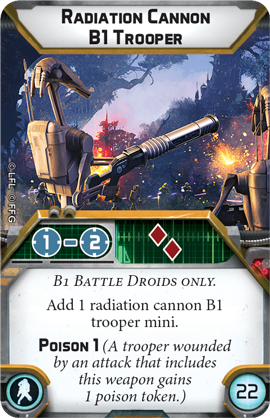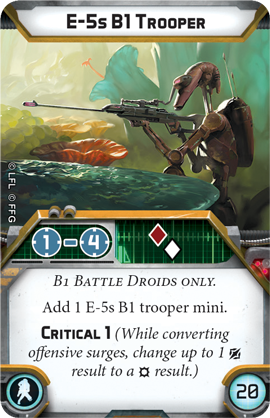 Both of these expansion packs are due out in Q4 of 2019 and are available for Pre-order now!