New fantasy worlds to explore, a way to travel back in time, and some fabulous guards.  Come check out this week's batch of crowdfunding highlights!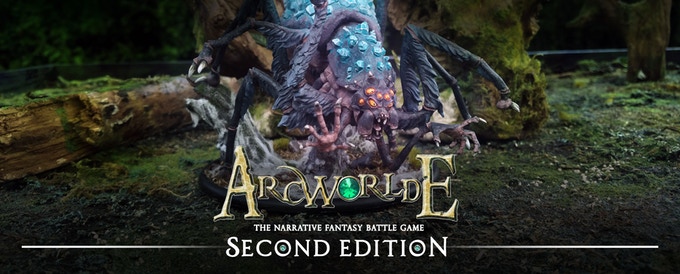 ArcWorlde: Second Edition is a new narrative battle game that allows you to play out exciting story-driven scenarios on the tabletop. Players use their wits, tactical skill and outside-of-the-box creative thinking to play fun and memorable clashes between heroes, warbands and monsters in a game that is quick, engaging and easy to learn, with beautiful hand-sculpted miniatures.
Free beta rules can be found here.
Miniature packs start at $8 and range up to $123.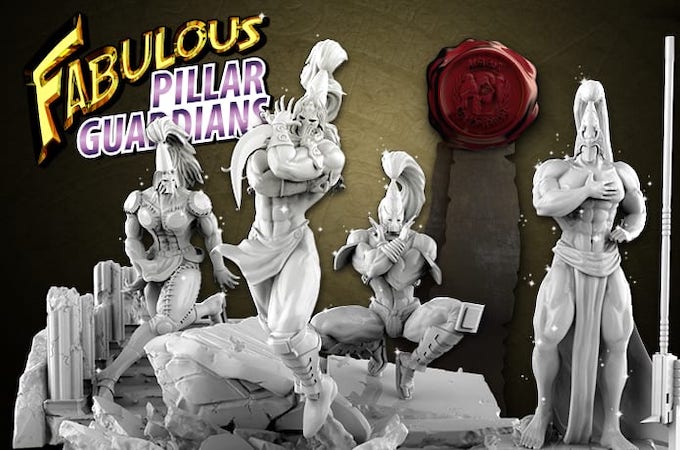 Behold! The Fabulous Pillar-Guardians. Our glorious overlord's companions, hand crafted renderings made oiled flesh. Whether you want them to lead your army on the battlefield or you just want to own them to caress their quivering abs, this is the campaign for you. The collection consists of four, lovingly crafted miniatures in Heroic 28mm scale. Perfect as a standalone collection, but they'll also slide sensually into your existing tabletop army.
3d print files (.stl) will also be available for those who desire larger scales. The Fabulous Watchers are instantly recognizable in their 'bizarre' poses. They are all highly detailed and each come with their own unique base. They come unpainted and ready to feel the soft caress of your paintbrush. Myes. So what are you waiting for? Press that button to back this project. The avatars of the emperor's experimental phase in 520AD are ready to join your forces.
Pledges start at $12 for .stl files and $25 for single pewter minis.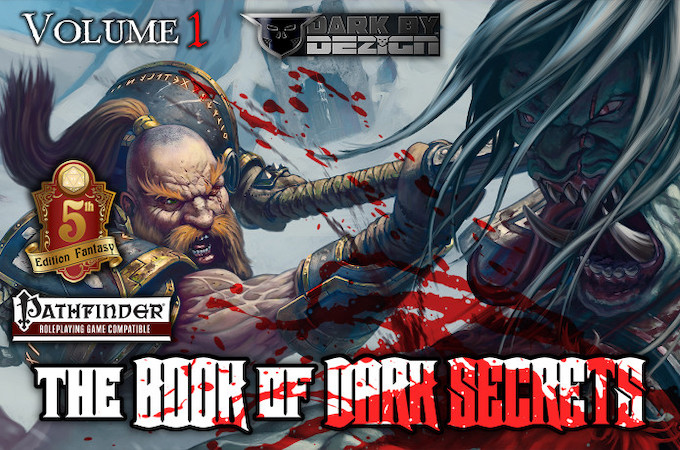 Finally, a role-playing adventure fill-in book that can be simultaneously used by DMs and GMs of both D&D 5e AND Pathfinder. Many adventures will offer DMs/GMs up to 4 level ranges: 1-5, 6-10, 11-15, and 16-20. This means that nothing is wasted. You and your players can enjoy every adventure in this/these book(s) no matter what level. Not only that, but if you run 2 or more campaigns, you can run D&D 5e and Pathfinder adventures with 2+ different groups of fiends! Top industry pros + fun await!!
You can snag a PDF for $15 and a softcover for $25.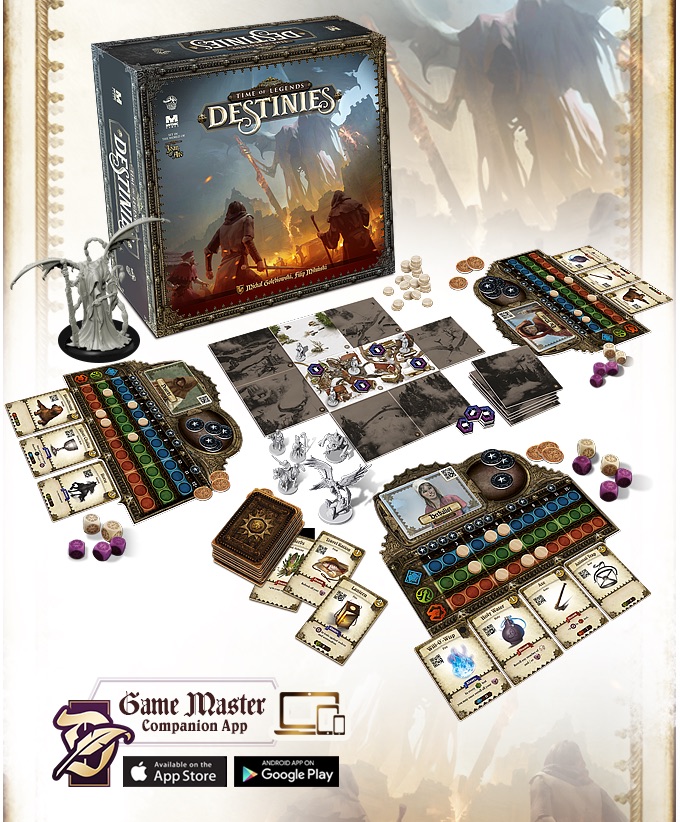 Time of Legends: Destinies is a competitive, story-driven game of adventure and exploration, mixing an app and a board game for 1-3 players. Set in the dark medieval fantasy universe of Time of Legends: Joan of Arc, this game is the first implementation of a brand new narrative system called Destinies that offers a fully story-driven, app augmented, RPG-like board game experience without the need for a game master. Each scenario depicts a vivid world, full of dark stories, epic NPCs, and mysteries to solve. Each player takes the role of an unassuming hero on a quest to full-fill their destiny.
The core box with an expansion is $49.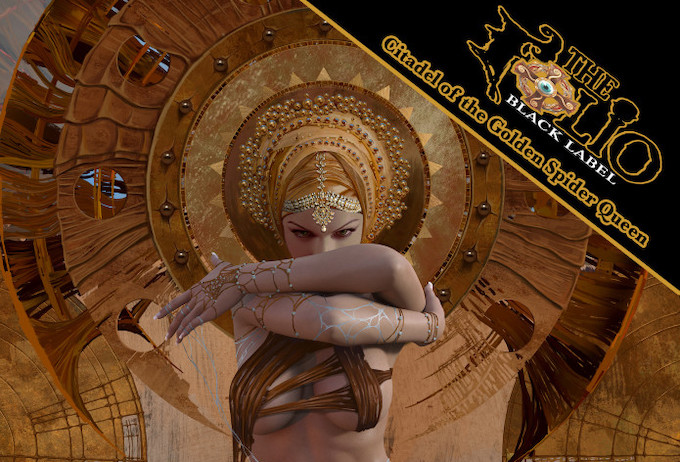 The Folio: Black Label series are fantasy adventure modules that is compatible with BOTH classic Advanced Dungeons & Dragons and 5th Edition D&D formats.  It combines what I enjoyed most from the heady days of of the late 1970s and the 1980s swords & sorcery storytelling. 
The Folio: Black Label #2 continues in the same locations as Black Label #1, and is going to have even more adult edge than is found in the standard Folio, and yes, there might be some nudity, and maybe some horror, and maybe a twisted quality here or there, but at the base its really just about the unfettered fun of hacking and slashing your way through a pulp style adventure with blatant evil doers, magical treasures, and exposed flesh.
You can get a PDF for $10 and a limited edition print copy for $25.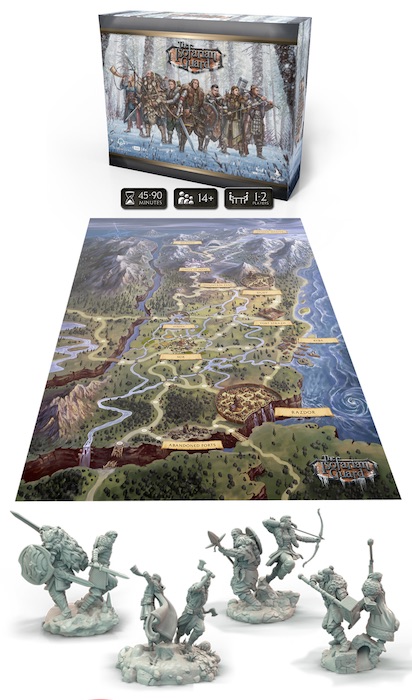 Lumigenesis Industries is a hometown small business startup with the humble goal of, one day, blossoming into a multinational, evil conglomerate.  Getting from here to there is a long and winding road following the classic villian's journey, but the beginning is always the same: Tenements.  These tenements are in 28mm, laser cut from 3mm MDF, and supplied unassembled.
A small bundle that will cover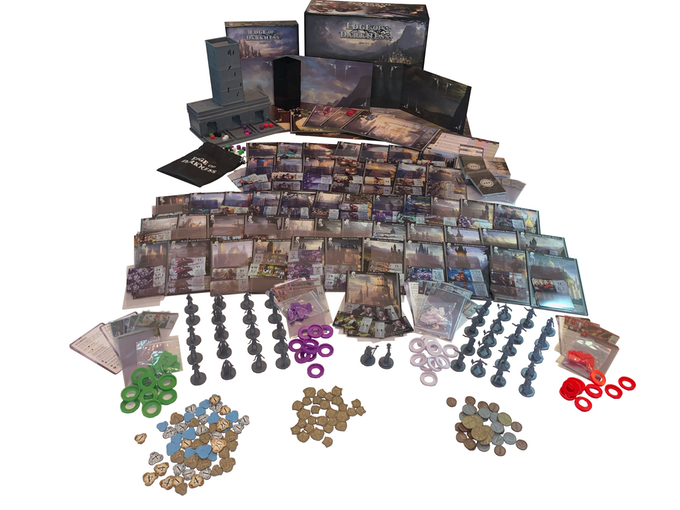 Edge of Darkness designed by John D Clair is a card crafting, deckbuilding, worker placement game of defense against the Blight. As the danger of the Blight grows ever stronger the citizens of Aegis have made common cause with the people of Coldharbor. Can Aegis, Dunestar and Coldharbor survive at the Edge of Darkness?
You can pick up the Cliffs of Coldharbor expansion for $40.