A murderous forest, combat on the high seas, and post-apocalyptic characters. Come check out this week's batch of crowdfunding highlights!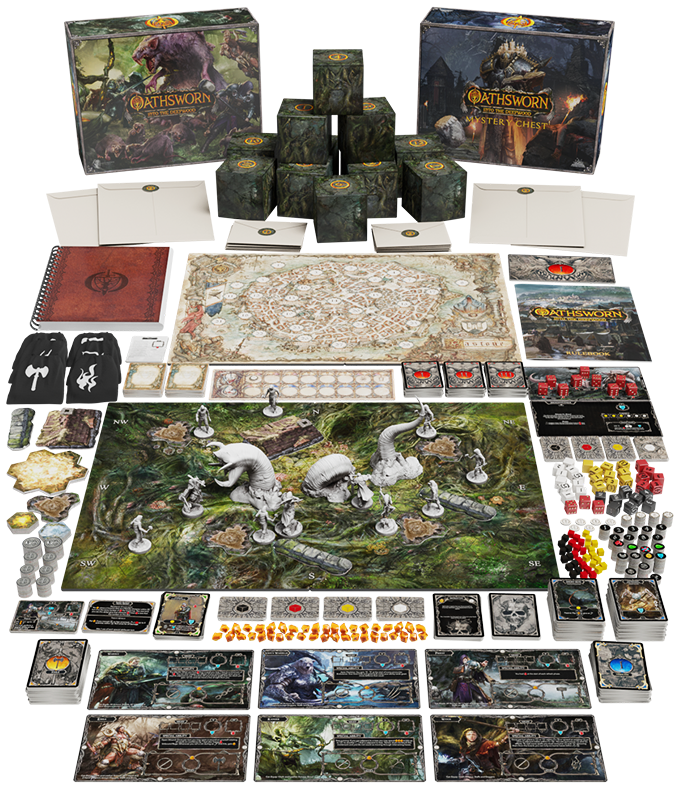 This is a KS exclusive – and it's already raised $1.5 milllion – so if you want it should snag your copy now. It features some fantastic minis with narrative gameplay that provides hours of adventures. Players (up to 4, plus it has a solo mode) will battle monsters, solve puzzles, and unravel 15 chapters of an epic story. This looks like a perfect option for those wanting a campaign, RPG-like experience that you can return to on several game nights. It's re-playable with additional game modes, as well.
It looks perfect for folks into dark fantasy and have a gaming group that likes to run campaign games over many sessions – I think Gloomhaven and KD: Monster fans will really dig this.
You can get the core game with a full set of minis and stretch goals for $179.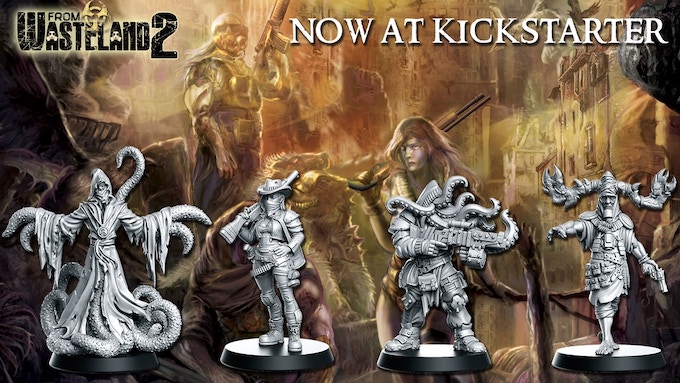 These post-apocalyptic 32mm minis from RN Estudio can be used in board games, RPGs, and skirmish games. There are 6 new survivors in this set, and there are add on and pre-painted options available. This one has about 4 hours to go – so this is your last chance!
You can pick up one unpainted model for $13 and the set of 6 for $67.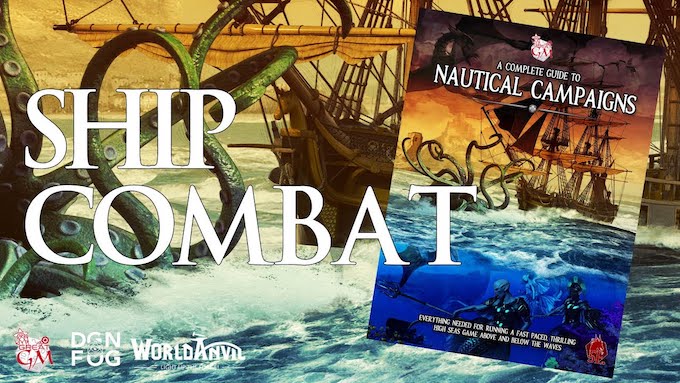 This 5e compatible supplement will help you add nautical battles to your adventures with ease. It includes 140 pages of combat rules, 27 unique ships, new aquatic races, a system to track your stores at sea, and more.
A Complete Guide to Nautical Campaigns is as complete a set of new rules designed to run fast paced, fun, and action packed naval games in a 5th Edition RPG. It started as a small add-on for my home game featuring sailing ships. As we used it, we realized there was so much more to the nautical world that the 5th Edition rule books didn't include. We changed ship versus ship rules to be faster and more engaging. Then we added aquatic ships. Then port rules. Then customized ship building. Then magic items. Then ship upgrades. We even added rules for managing large crews and mass crew combat.
You can snag a hardcover copy for $70.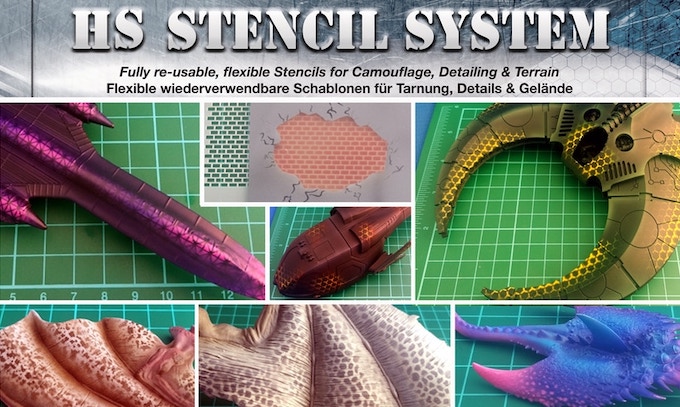 These stencils form Anarchy Models are reusable, washable, and solvent proof so they'll last through multiple projects. They're not sticky and are flexible so you can use them to easily add in texture/detail on the fly with your airbrush. The offerings include brick work and grids that are great for vehicles and sci-fi terrain, as well as more organic blotchy patterns for monsters and organic minis.
There are a broad range of options – single stencils start at $15 and there's a bundle deal with all of the stencils the company makes plus stretch goals for $843.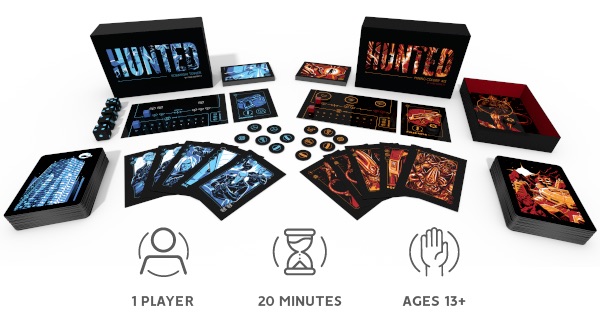 Form the creators of Spire, this stand alone adventure that has everything you need to further explore the universe. It has some fantastic art. All backers will gain immediate access to quickstart rules.
Hunted is a series of solo games in which you're on the run from an overwhelming force that's trying to take you out. Each game in the series will have the same core card play mechanism but a completely different combat system and style of play. You'll push your luck drawing cards trying to get the actions you need to find weapons, items, and new locations as you try to escape. But be careful. If you make too much noise, they'll find you…
You can pick up the 2 sets (Kobayashi Tower and Mining Colony 415) plus PnPs for $35, or $19 each.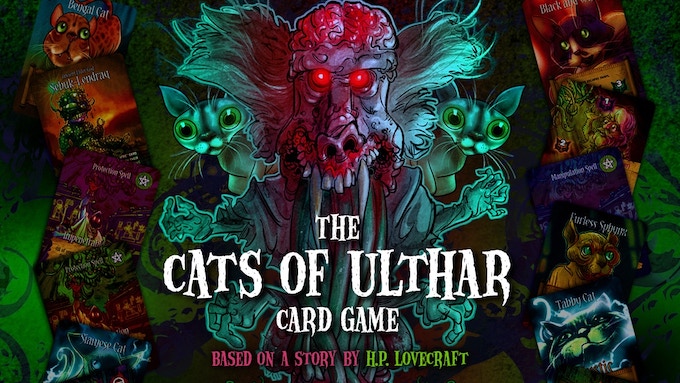 For fans of cats, the great old ones, and fast play card games. This looks like a good one to use as a warm up for a Cthulhu themed RPG night, or throw in your bag and play while waiting for your food/coffee to arrive.
We're bringing the H.P. Lovecraft tale, "The Cats of Ulthar" into the gaming universe! This quick play, two-player card game has magic, ancient elder gods, and of course, CATS of all kinds. Got fifteen minutes to weave spells, collect feline friends, and avoid summoning the wrath of Lovecraft-inspired Egyptian gods? Then step right up and learn more!
The Knights expansion with stretch goals is $80 – other options are available.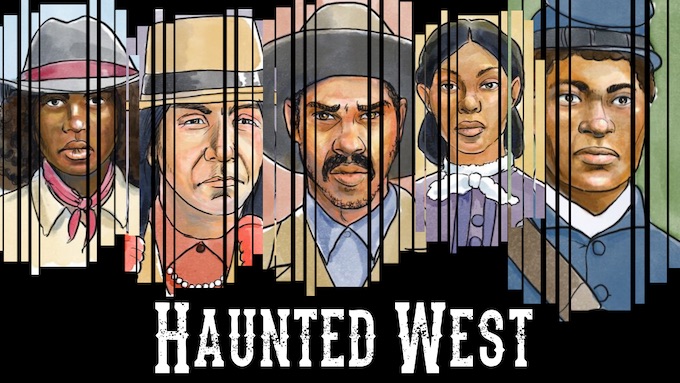 This RPG elevates the stories of forgotten voices of the American Frontier with a weird west twist. It takes inspiration from The Magnificent Seven, The Adventures of Brisco County Jr., and other classic spaghetti westerns for its adventures in an alternate timeline.
Haunted West is a game about hope through struggle. It is a game that pieces together the stories of the largely forgotten people of the Old West, the people who have been whitewashed by history. Discover the American experience in the Weird West. Grab your rifle, jet pack, and spurs to battle traitorous rebels in the defense of freedom, join the fight against temporally displaced dinosaurs, rustle cattle to make ends meet, and hijack a train full of illicit Confederate gold! I hope you've got the grit and gumption to see this through.  Head 'em up. Move 'em out. 
A full color PDF is $20, hardback is $55 – both come with an Old West Cocktail recipe book.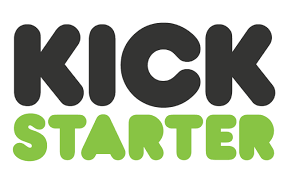 ~Which Of These Campaigns Caught Your Attention?