Some big campaigns are wrapping up this week – come check out this week's batch of crowdfunding highlights!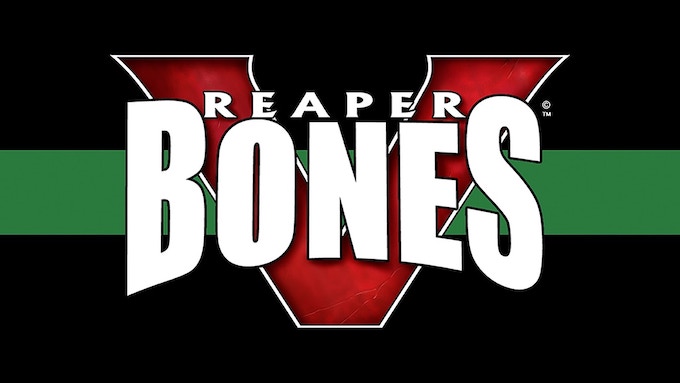 Bones V promises to offer you more! More Monsters! More Dragons! More Characters! More variety and more amazing new models! By backing Bones V you can help expand our Bones Classic and Bones Black miniatures lines. Your support makes the molds that we need to produce the figures; the more backers we get the more molds we can produce, which means we can make more miniatures! As a backer, you will get to take your pick of these amazing figures for a fantastic backer-only bargain deal!
$1 to get into the pledge manager, and $120 for the core set that includes over 100 minis.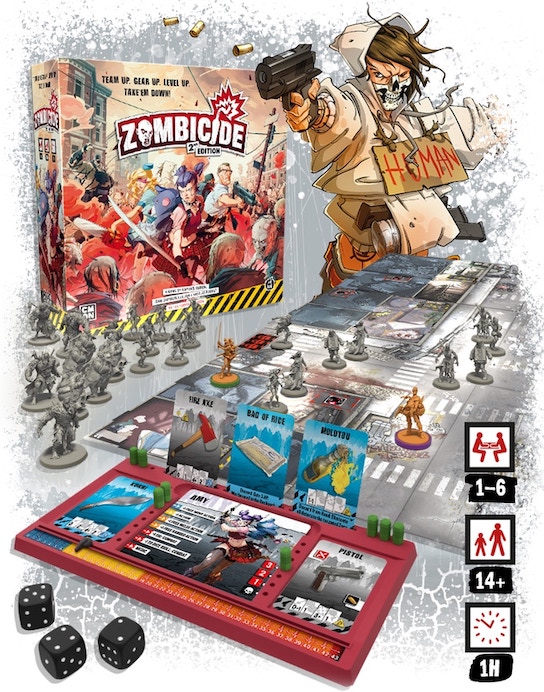 The nonstop, electrifying zombie-killing action board game is back in great style, with 3 brand new products bringing Zombicide to a new era!
Zombicide: 2nd Edition features all-new art, miniatures, updated rules, fast setup, along with its well-known and acclaimed intense gameplay! The Washington Z.C. Expansion introduces for the very first time for Zombicide a story-driven campaign, full of flavorful and impactful surprises and choices, in addition to advanced rules, new characters and an iconic location.
Want to develop your Survivors and dive even deeper in the story? Zombicide: Chronicles – The Roleplaying Game explores the world of Zombicide and the hardships of living in a world wrecked by the infestation.
You can pick up the core box for $100, and $40 for folks that want to update their copy of 1st Edition.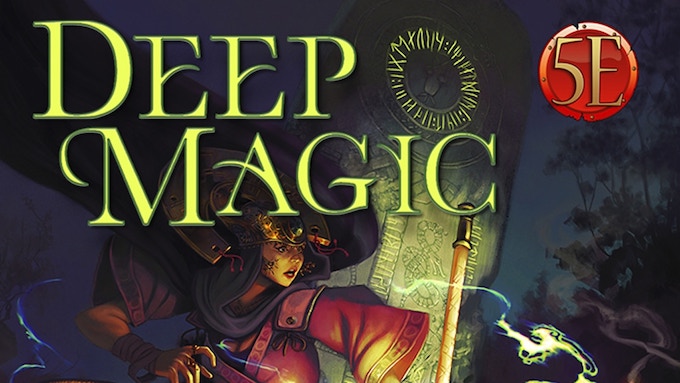 With these new spells and options, your characters (or your villains) can become masters of winter magic, chaos magic, or shadow magic. Seek out hidden colleges and academies of lost lore. Learn new runes, hieroglyphs, and cantrips to crack open the walls of reality, or just bend them a bit. 
Deep Magic is the ultimate sourcebook for new and variant magic in any fantasy setting, offering over 300 full-color pages. Those pages feature:
 At least 12 new schools and styles of magic, including angelic magic, blood magic, chaos magic, dragon magic, elemental magic, ring magic, rune magic, shadow magic, temporal magic, void magic, winter magic, and more
 More than 600 spells, including new ones for every spellcasting class in the 5th Edition of the world's first RPG
 Dozens of new spellcasting subclasses and 15 divine domains 
And much more!
A full-color harcover is $49 – other options are available.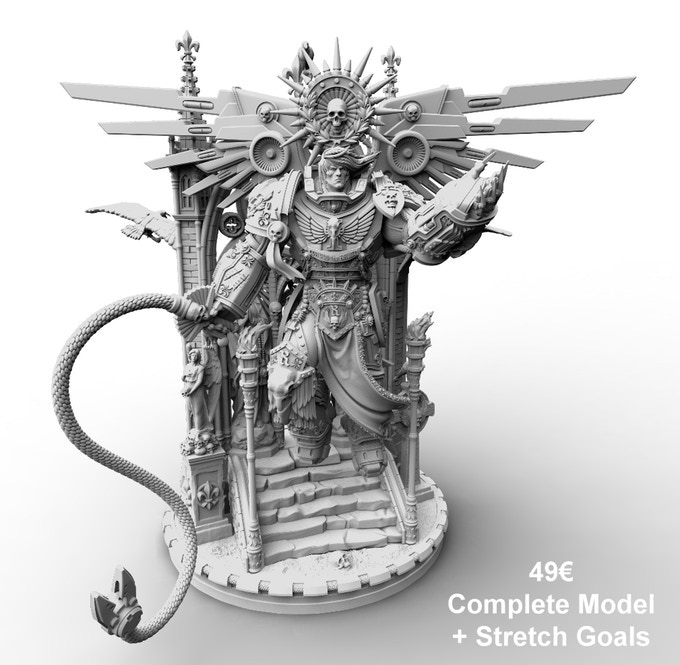 HeresyLab has a reputation for great models and fulfilling their campaigns. This mighty lord and gothic window base are made of resin; the window frame on the base is 10″ tall and sits on a substantial base. You can also pledge for STL files. The company is promising holiday delivery – so if you know a hobbyist that would love to work on this, you can back it to give as a gift.
The complete model with base is $55, and there are options to buy the pieces separately.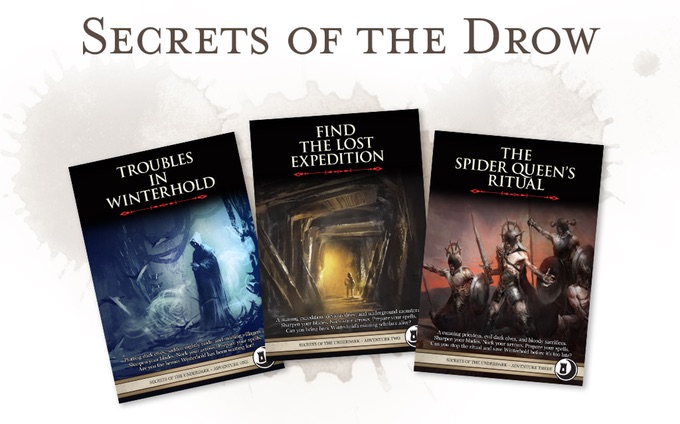 The Secrets of the Drow trilogy consists of three complete DnD 5e adventures: Troubles in Winterhold, Find the Lost Expedition, and The Spider Queen's Ritual.  Each adventure will be approximately 30 pages long (including illustrations) and aimed at a party of 3–5 players of 4th to 6th level. 
The Secrets of the Drow trilogy is set in Winterhold, a former Dwarven mining settlement that has turned into a busy trading town in the mountains. However, Winterhold is under threat. The dark elves have increased their raids and kidnappings are becoming more and more frequent. Their agenda is unknown and shrouded in mystery. Help the people in Winterhold to protect their town and defeat the dark elves once and for all! 
All the trilogy in digital format for $11, and they are offering a special bundle for veterans and students.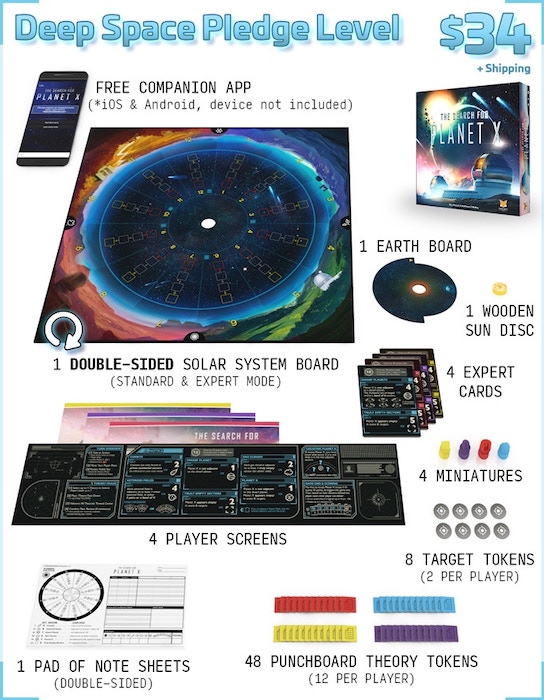 This space-based game is for folks that like logic puzzles. Players become astronomers and explore the night sky while trying to deduce their opponent's actions. The game is run by a companion app and features high-quality real-world components. There are a bunch of playthroughs on the Kickstarter page that detail what you can expect.
You can pick up the core game plus stretch goals for $34.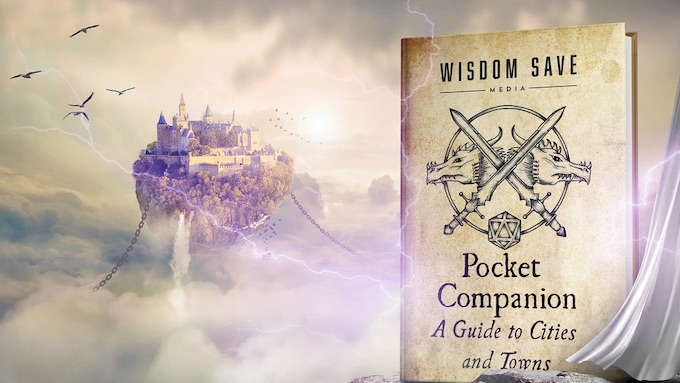 This book is the perfect resource or gift for any DM or GM of any level, aiming to help build or develop their worlds. We are creating a beautifully designed softcover guide spanning over 100 pages, positively overflowing with content covering a dozen Towns and Cities. Fully fleshed out with non-playable characters, quest ideas, shops, taverns, temples, and other places of interest designed to slot seamlessly into your table-top-tipple of choice.
A softback copy is $13.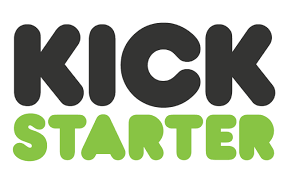 ~Which Of These Campaigns Caught Your Attention?